Accessing Your Events
When you first log in to the Experience Manager, you'll see a list of all the Organizations your email belongs to (it's possible you will only see one).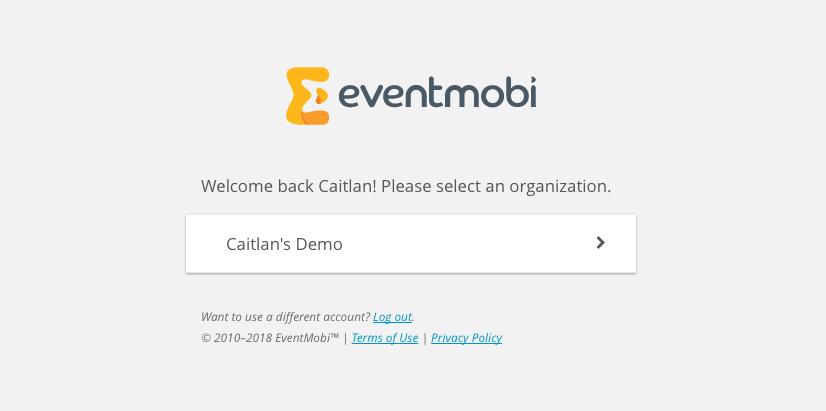 Click the organization you want to work with, and you'll be taken to your event listing. Click the event you want to edit, and you'll be able to build and manage all of your EventMobi products.
Building Your Products
Within the Experience Manager, you will notice that the left-hand menu is broken down into Libraries, Products, and Reporting.
Libraries
This area allows you to upload any data related to the various products you will be building and editing. Here you can add:
People (i.e. Speaker and Attendee profiles)
Sessions
Companies (i.e. Sponsor and Exhibitor profiles)
Documents
Videos
Maps
Surveys
Page Designer
This information can later be filtered into sections that you have created for your Event Space product.
Products
This area allows you to build and edit the various products that you will be using for your upcoming event. The list will vary according to which products and features you have purchased. When an arrow appears beside an item in this list, it can be selected to open additional menu items that will allow you to build and customize your product.
Reporting
Reference the Reporting area to access Analytics, and get an overall understanding of how attendees are using your products. This can be incredibly beneficial when it comes to establishing your promotional strategy, or calculating your ROI.