Bringing your event to the virtual world doesn't have to be scary or complicated. Our Virtual Event Space allows you to incorporate your live stream or pre-recorded videos directly into your sessions.
Within the Sessions library you can find a Video option available where your live stream or video content can be embedded directly into the session.
A live stream or video can be added to your session using the video URL field, depending on the platform that you are working with.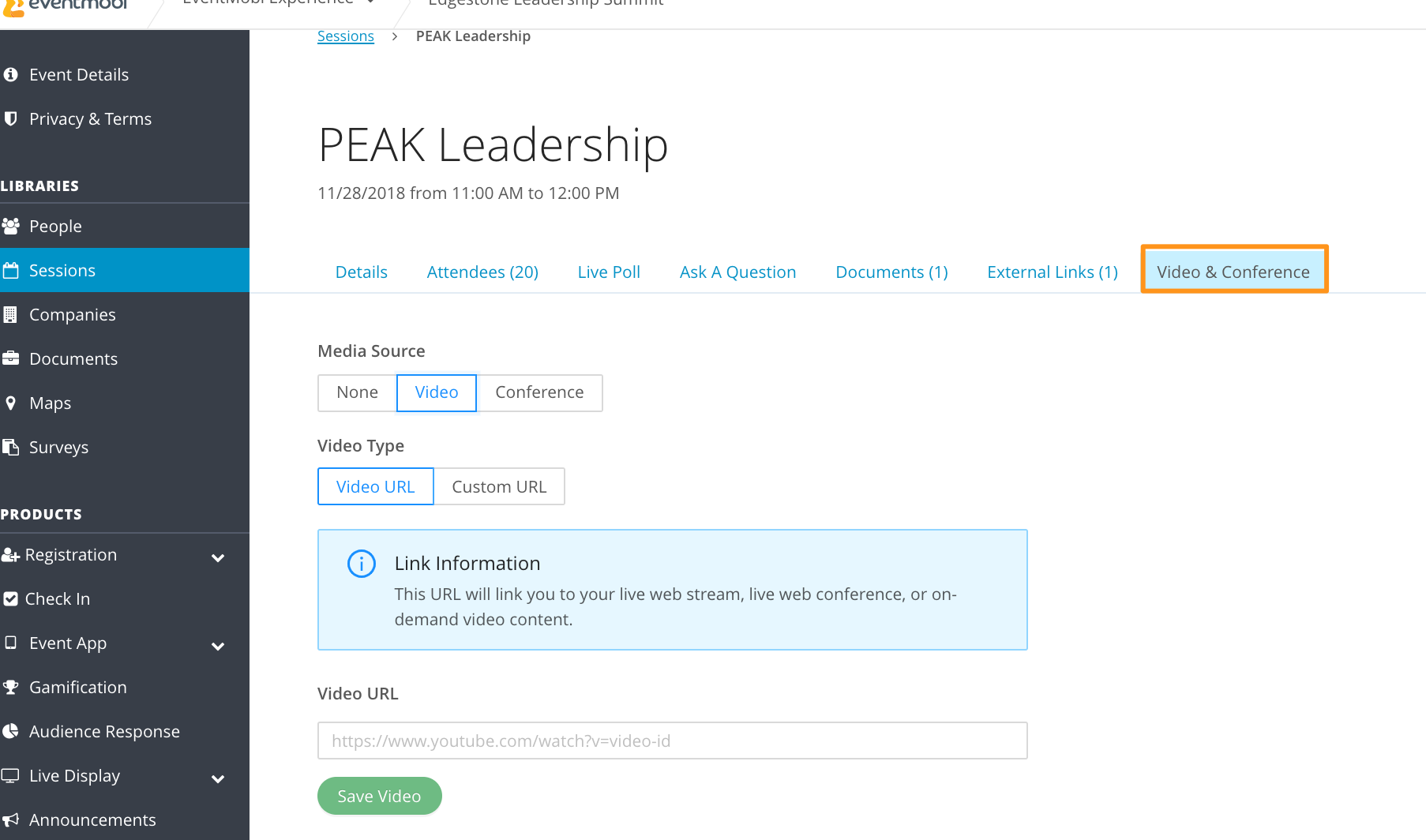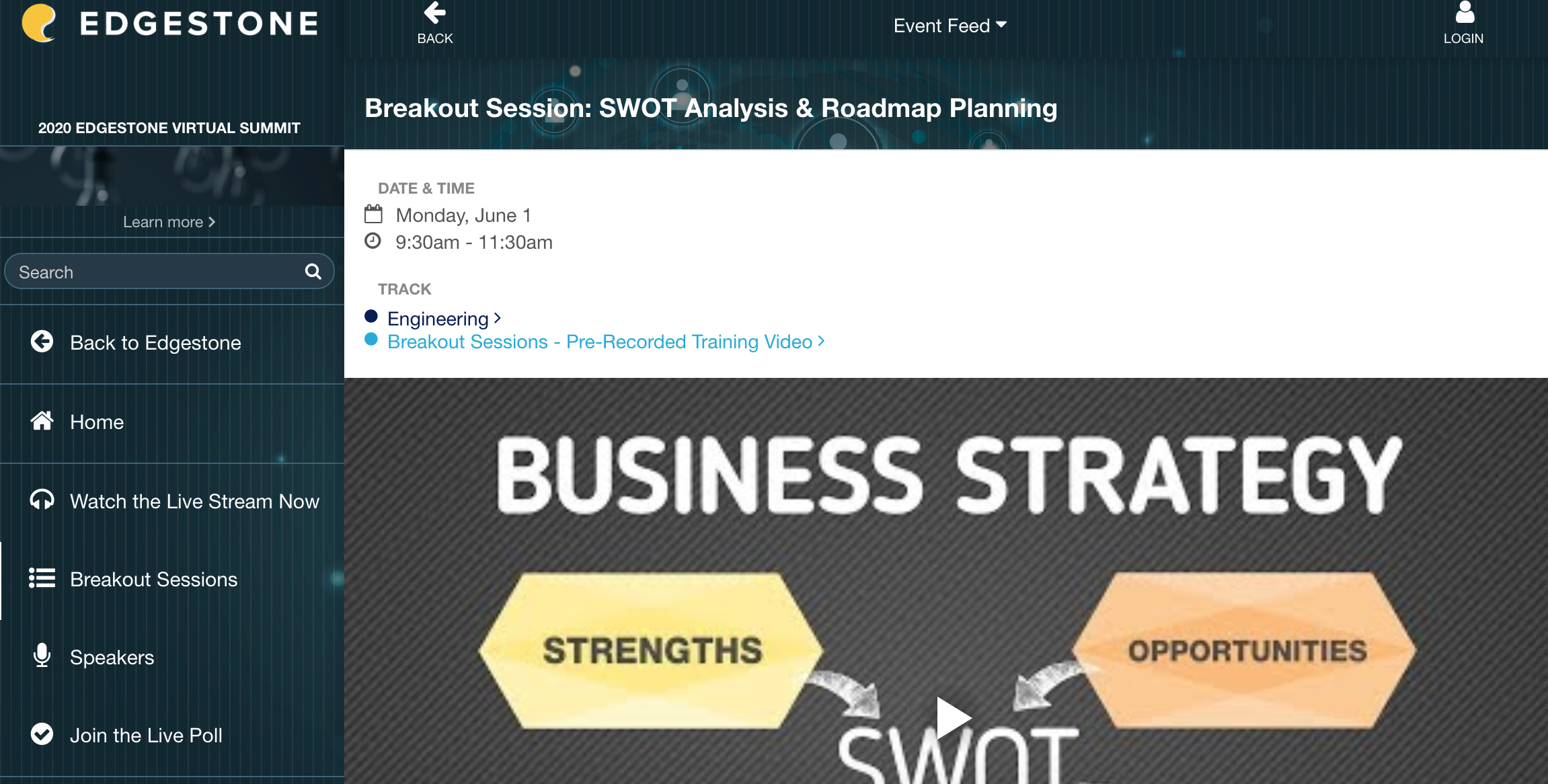 When will I need to use the Custom URL option?
Most platforms will allow you to embed your video content directly within your sessions using the video URL. Platforms such as Zoom and others that don't offer a web interface for streaming may require you to use RTMP - in this case you will need to use the Custom URL option to embed your video content within the session.
There are three necessary credentials that you will need to connect your live stream to a third party platform: a Key, Stream URL and Live Stream URL. From the Video area of your session you will find a tab labelled as Custom URL where these credentials can be generated so that you can input them into the platform hosting your live stream.
Simply select the Generate Custom URL button to access these URLs, and then click on the copy icon so that the content in the relevant field can be pasted into your live stream platform.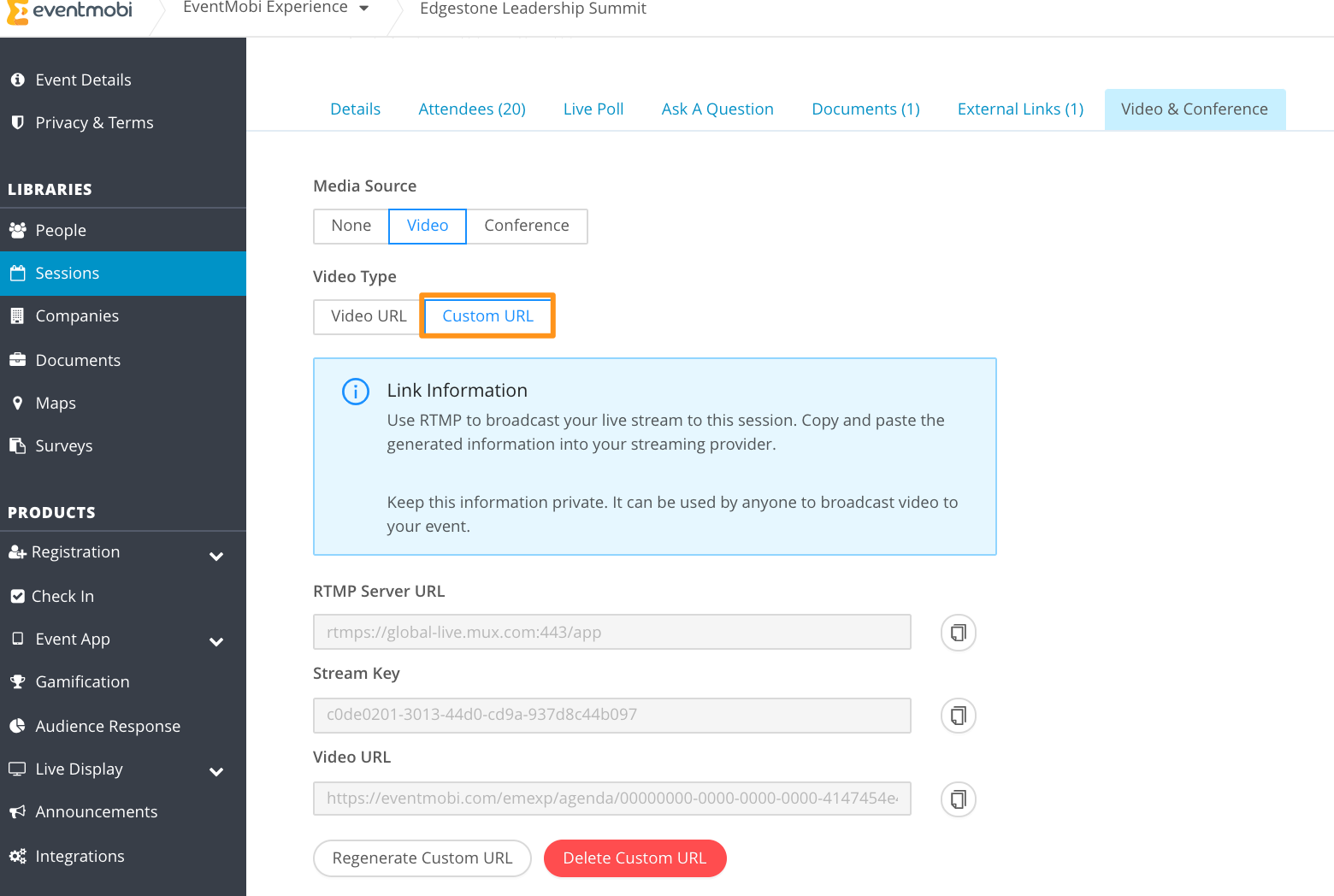 If a video link has been updated, will people have to refresh the app to see the new video?
It will update automatically for anyone that is not on the page already. If someone is already on the page before the video link is updated they will need to either leave and go back to the page or refresh the page to see the new video.