Our Interactive Breakout Room feature allows you to create interactive experiences where up to 50 people can participate in a two way session, meeting or activity - allowing you to offer more connection and engagement between speakers, attendees and other stakeholders at your Virtual or Hybrid event.
Interactive Breakout Rooms offer the flexibility to support different types of session and activities where you would like attendees to connect in a two way interaction, rather than viewing a one way stream of content, such as:
Post-session breakout discussions (with speakers or sponsors)
Workshops
Brainstorming Sessions
Networking Sessions
Social activities
How many attendees can join in an Interactive Breakout Room?
Interactive Breakout Rooms can be used for up to 100 sessions at your event, and will support up to 50 participants at a time. Attendees that are joining the session after the capacity has been met will be notified, and will not be able to see what is happening in the session but will have access to the session's engagement features such as chat, live polls and Q&A. If one of the 50 participants leaves the Interactive Breakout Room, the spot will be given to the next person available.
It is also important to note that while the Interactive Breakout Room will support up to 50 participants, that only 12 people will be able to share video - all other participants will be represented by the initials of their name, and will be able to participate by voice. To update who can share their video, an existing participant will need to turn their video option off so that someone else can have access to do so.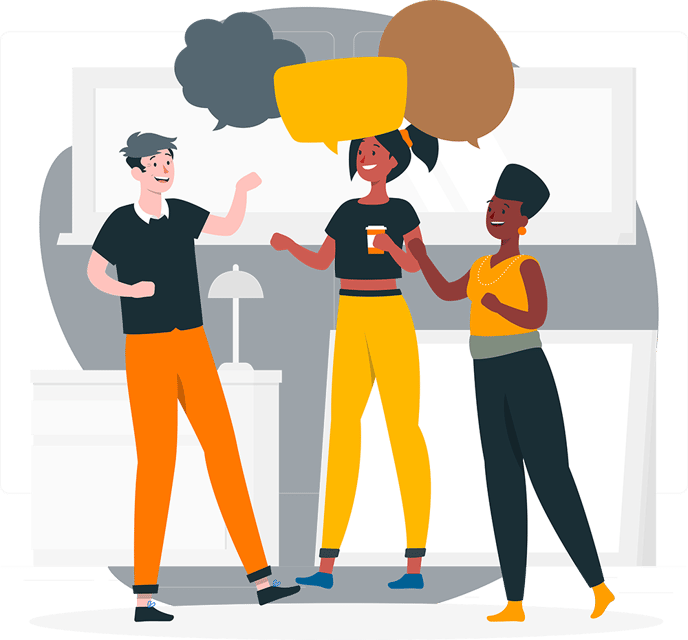 Can my Interactive Breakout Room be set as private?
When setting up the Interactive Breakout Room, you will have the option to choose between a Locked or Unlocked room - this will determine whether people who are trying to join the Interactive Room will be permitted to enter right away (Unlocked), or if they will need to be approved by a Moderator before they can join (Locked).
Locked rooms will need to have at least one Moderator assigned in order to manage who is permitted access to the room. You can assign as many moderators as needed for the room, just keep in mind that this will take from the 50 person capacity within the session. Moderators that will be responsible for an Interactive Breakout Room will also need to have a profile created in the People library in order to be assigned.
Interactive Breakout Room is Full?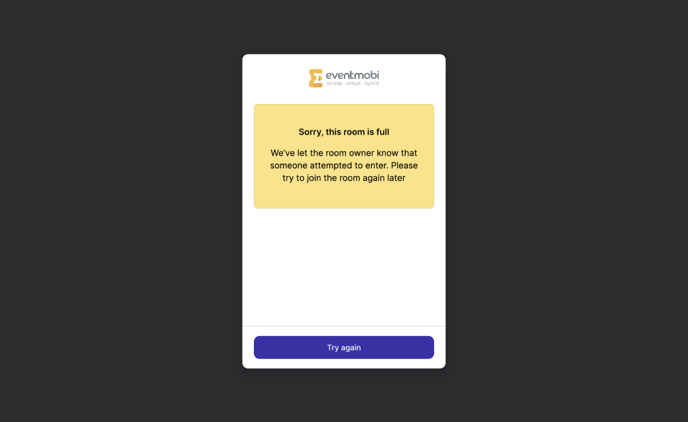 When your interactive breakout room has reached full capacity. The attendee will see a notification in place of the join button to indicate that the space is currently at capacity and to try again later to join the room. While they won't be able to join the room, they will still have access to participate in any session chat, live polls, and Q&A that has been enabled.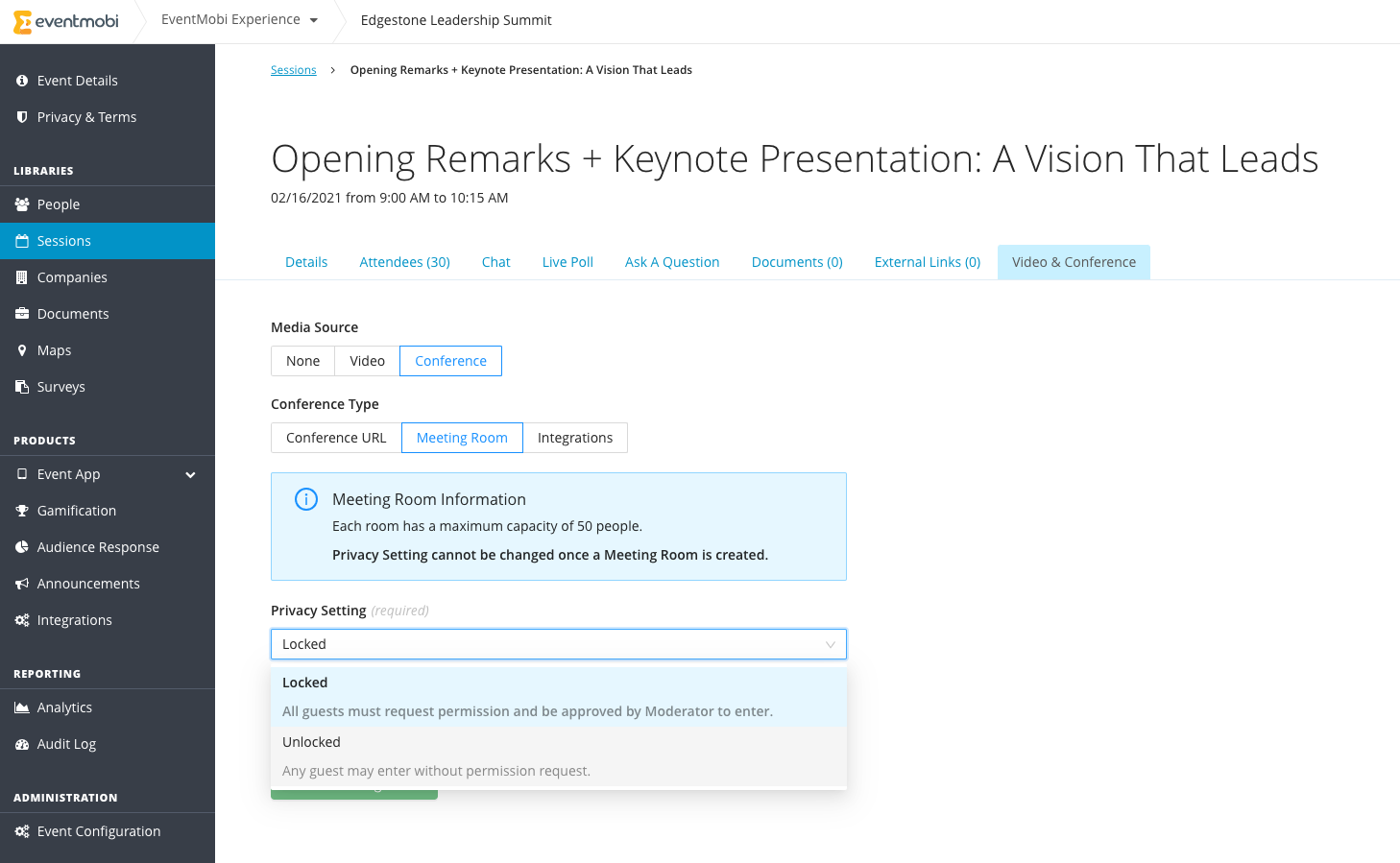 What control will the Moderator have over the session?
People who have been assigned the moderator will have access to:
Allow or deny people from joining a locked Interactive Breakout Room
Spotlight a specific participant
Set their display name
Record the session (available when using Chrome, Firefox or Safari as the browser)
Mute participants
Turn off cameras for participants
Allow a participant to share their screen
Moderators that you have added to an Interactive Breakout Session will automatically be added to this role within the session details area.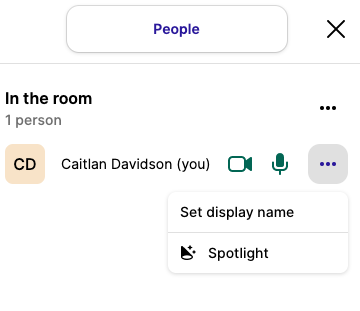 How to create an Interactive Breakout Room
To add an Interactive Breakout Room, visit the Video & Conference tab found in the session and follow these steps:
Select the Conference option available and choose the Meeting Room option.
Update the 'Privacy Setting' to Locked or Unlocked.
Add any Moderators that you would like to assign to the session (Moderators will need to have a People profile created in advance of this step).
Select the Create Meeting Room option to save.


How long will the Interactive Breakout Rooms be available for?
An Interactive Breakout Room can be accessed at the start time of the session, and will be available until one hour after the session end time. An exception is made for Moderators, who are permitted access to the session up to one hour before the scheduled start time.

If you are planning to test the Interactive Breakout Room feature before your event, it is important to note that you will need to do so from a session scheduled for the same date and times that the testing will be taking place.