Why Isn't My Live Results Page Updating As People Submit Their Results?
Are you Moderating the Results?
If your question is an open text question or if you're trying to display the Ask a Question submissions, you can moderate the responses displayed live to ensure that everything is courteous, relevant, and appropriate to the session. In the Audience Response Settings area of the Experience Manager you will find Results Page Settings where you can enable or disable the option to "Show unmoderated text answers from live results by default?" so that you can moderate either by revealing appropriate answers or hiding inappropriate ones.
If your open-text live results are not displaying live, ensure that:
a) You have not hidden them by default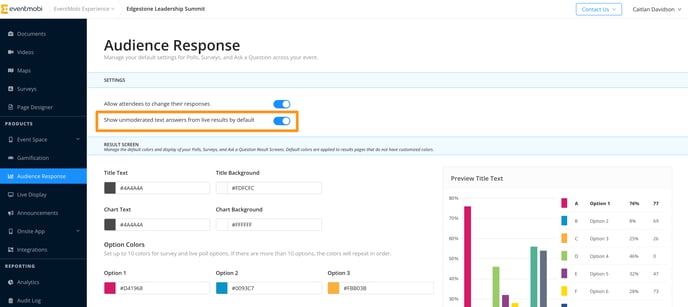 b) or that you are actively revealing them for that question.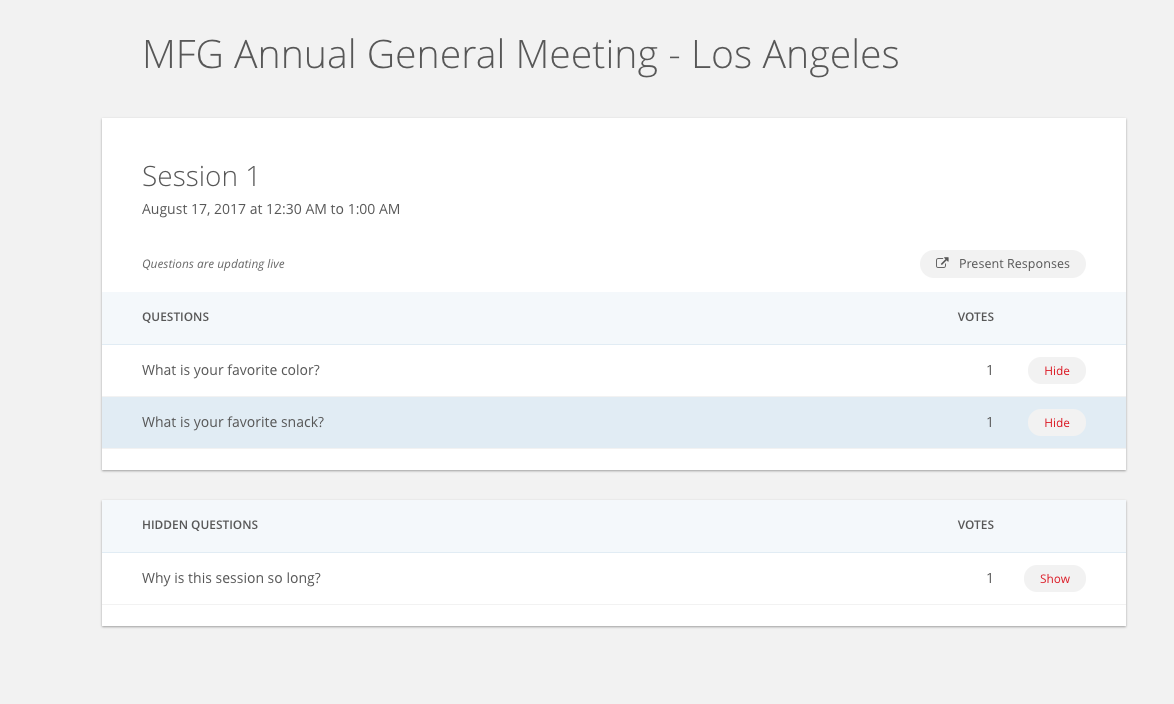 Are You Using The Right Link?
There is a separate live Results page for each question, and it's important to ensure that you are displaying the right one. You can find detailed instructions for accessing the Results page of any question in this FAQs article.