Accessing Your App
EventMobi apps can be accessed on any device using a current internet browser and/or through the EventMobi app in the Apple App Store and Google Play.
The web based version of the app can be accessed in your browser by visiting eventmobi.com/eventcode or using the View Event App option located throughout the Experience Manager. Your Event Code is custom to your event, so be sure to use the name specific to the event you are trying to access. If you unsure of the Event Code applicable to your event, you can reference it from the Event Details page of your Experience Manager.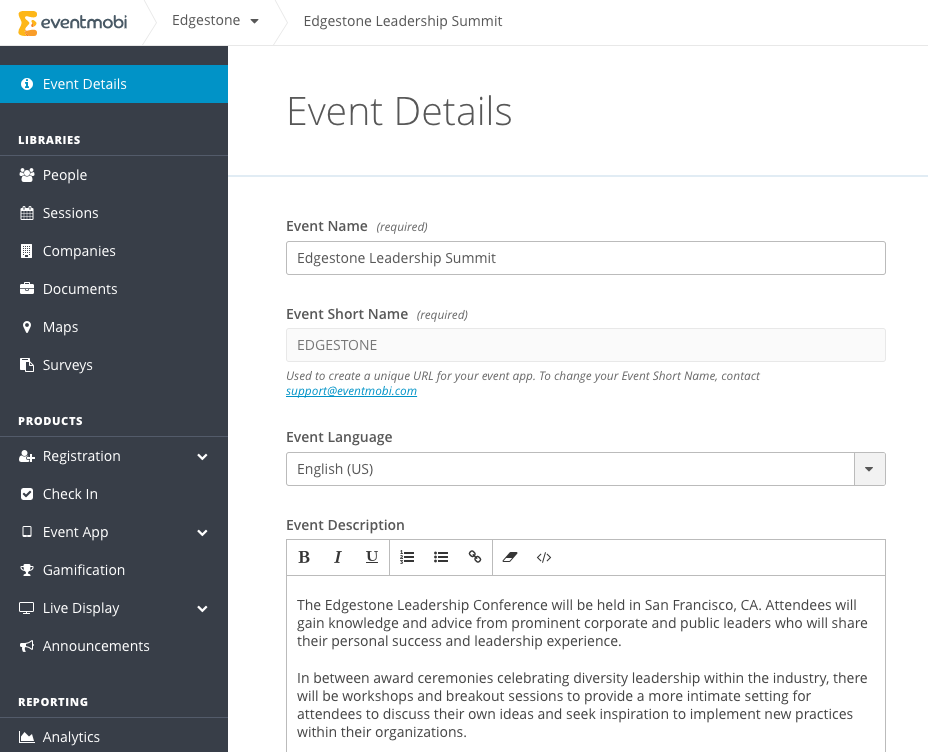 Custom Branded Apps and Event Pages
If you are hosting your event information in the app stores using a Custom Branded App, or Custom Branded Event Page then the process to accessing the app will be a bit different. This option allows your attendees to search for your event within the Apple App and Google Play stores and download it directly to their device. To make this search easier, you may want to consider establishing keywords while creating the app listing under your developer account.
It is important to note that custom branded apps can take a total of 4-8 weeks to make them available in the app stores. This timeline allows for the build of your app file by our Native App Release Specialist which you will then upload to your own developer accounts in the Apple App and Google Play store. Once the app has been submitted, it will need to be approved by each store which can take approximately 2-3 weeks.