EventMobi can be accessed by desktop or mobile devices using an up to date browser and operating system.
Attendees who are attending the event in person and will need to access the event information using a smartphone device with one of the following supported devices and operating systems.
Supported Devices & Operating Systems

Android

7 and later

iOS

14 and later

Windows Mobile

Not Supported

The following browser types and versions will also be available for any events that are incorporating a virtual element.
Supported Browsers
Chrome
87 and later
Safari
13 and later
Firefox
78 and later
Edge
87 and later
How can attendees access the event?
The method that attendees will use to access the event will depend on a few different factors:
If they are planning to join in person or remotely.
What versions of the Event Space are included with the package that you have purchased.
Web Version (Mobile Browser or Desktop)
To access the web version of the Event Space, attendees will simply need to input the Event URL into their mobile or desktop browser - this URL typically follows the format eventmobi.com/eventcode, or can be set as your own custom domain if you have purchased our White Label feature.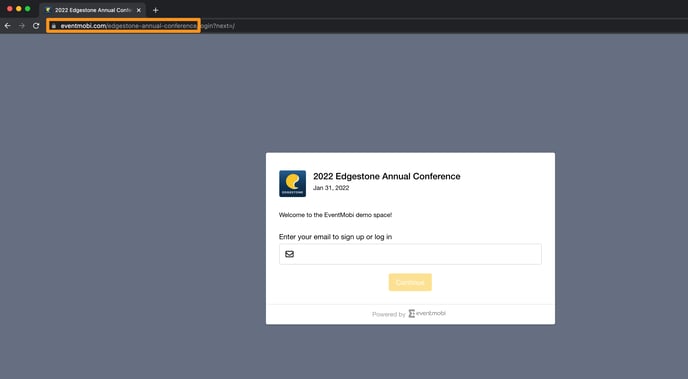 EventMobi Universal App
The EventMobi Universal App allows you to share your Event Space with attendees that are joining the event in person, and will need to access the event information using a smartphone device. This options offers you the opportunity to share your event from the Apple App Store and Google Play without having to use your own developer account. To access your event information, attendees will simply need to download the EventMobi Universal App and then search your unique Event Code.
The EventMobi Universal App is branded to EventMobi, which means that the app icon saved to the device will appear as EventMobi's logo. To customize the app listing and icon to your specific event branding, the Branded App option will be required.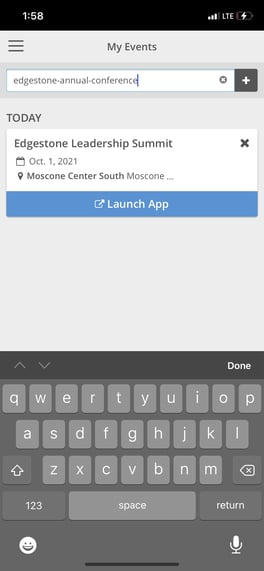 Branded App
If you have opted to have a Branded App for your event, then attendees will be able to download your Event Space directly from your developer account within the Apple App Store and Google Play - this will also allow you to customize the app store listing and the app icon that will display for attendees who are downloading the app.
To share your event with attendees, we recommend sending out an email communication that will provide the specific links to download each version of the app from their respective listings within the app stores.
This will also apply if you are using a Multi-Event App to share multiple events from your developer account.