EventMobi Event Spaces have always provided unique ways of generating revenue, including ad-space at the bottom of each page, sponsors listings with full company profiles, audience engagement like live polling and prize draws, and many other options.
Two important updates to our standard sponsorship opportunities are Home Screen widgets and enhanced banner ads,
Dynamic Widgets For Your Home Screen
Our platform is designed with a dynamic Home Screen that you can use to display a number of dynamic widgets, which are fantastic opportunities for exclusive sponsorship that attendees will see the moment they access the app.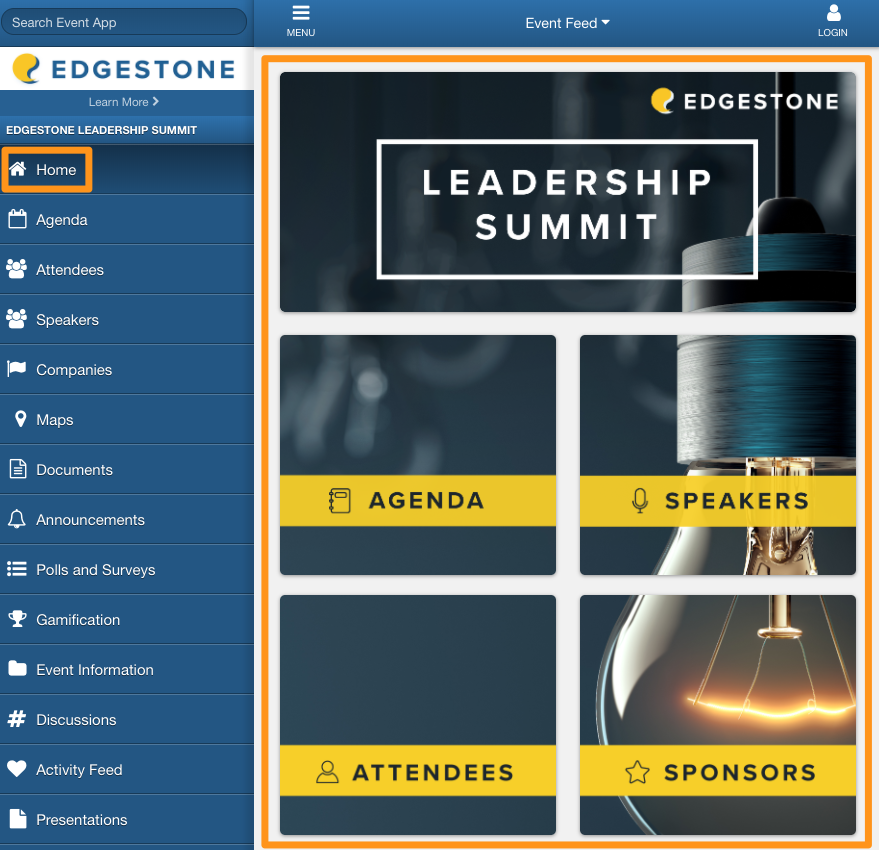 Adding Them
1. Click on Event App within your Products list
2. Within the Home Screen tab, select the Add Widget option
3. Choose Image from the dropdown menu that appears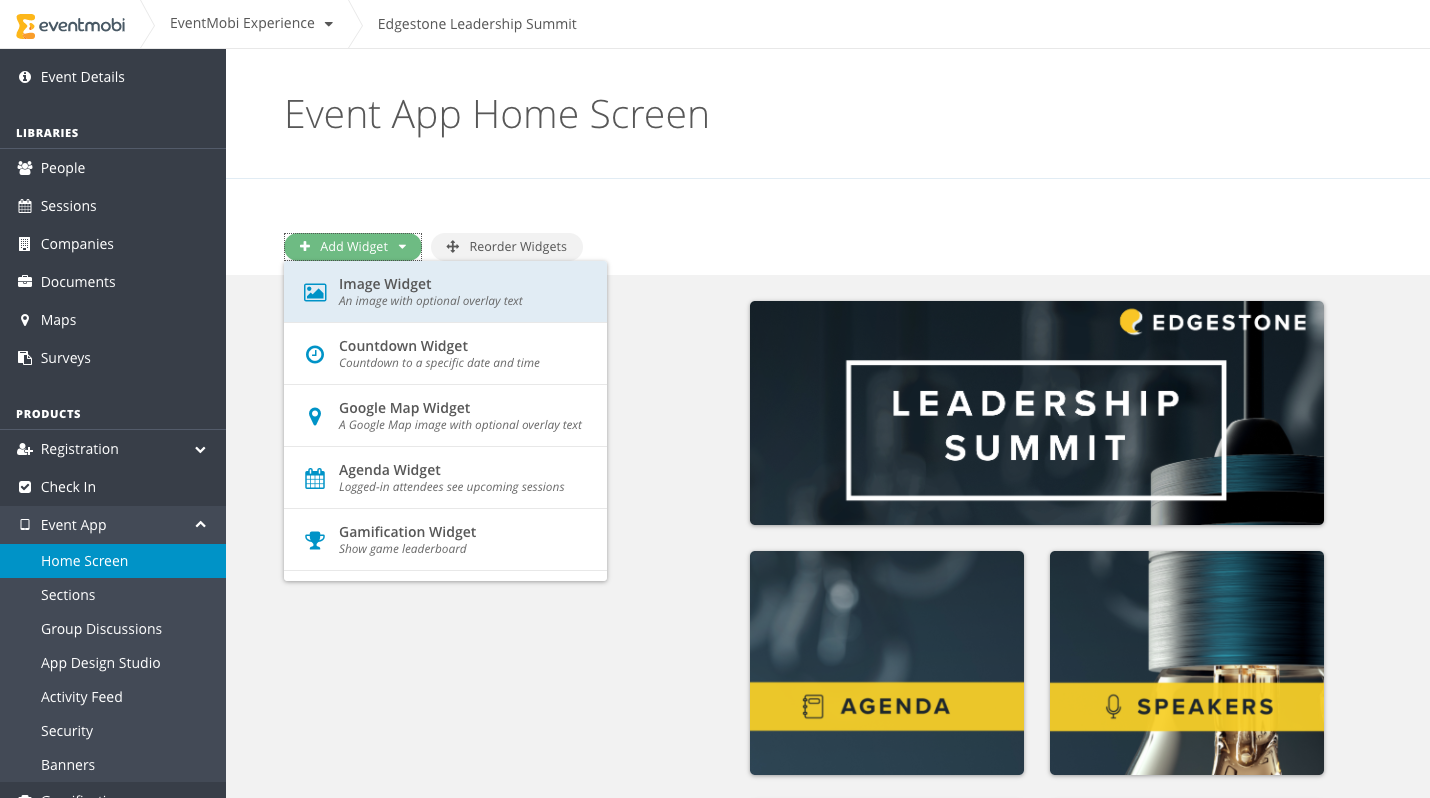 Enhanced Banner Ads
Banner ads can be linked to company profiles, websites, or pop-up ads of your design.

Company Profiles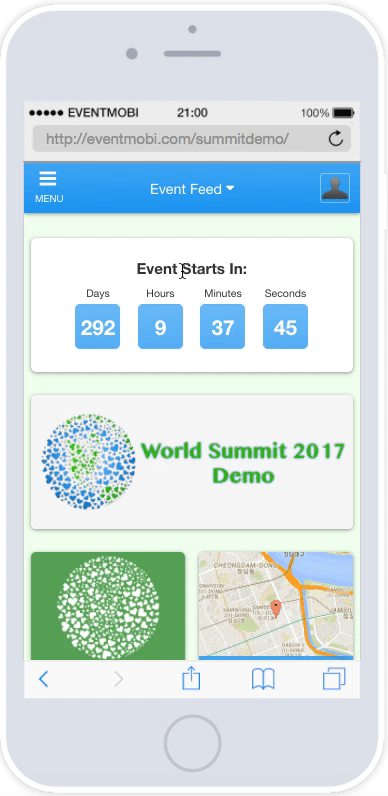 Websites
Websites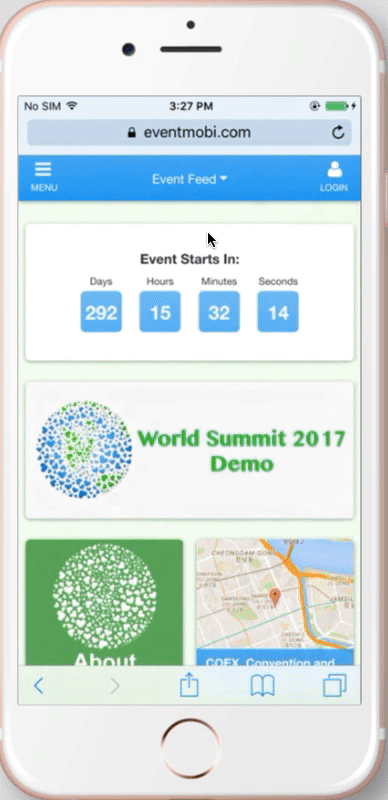 Pop-Up Ads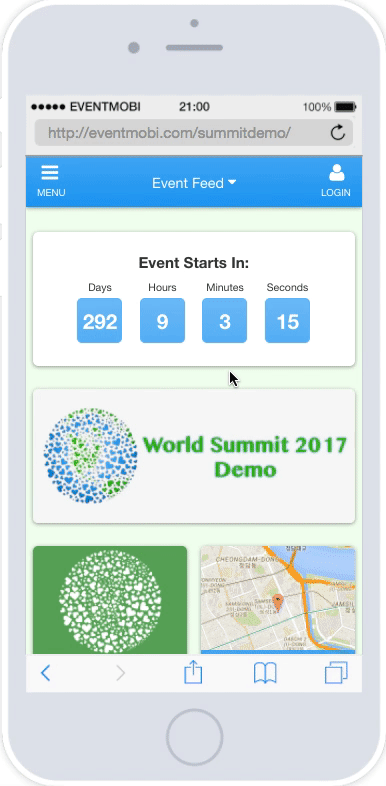 Where You Can Find Them
EventMobi banner ads also give you much more control over banner ad placement and appear much more prominently by default -- right at the top of the Menu pane (see above for examples) and throughout people, agenda and company sections.​​
However, if you would prefer to keep a section ad-free, you can opt not to have them appear there. To deselect sections, just click into the Settings tab of your Sponsorship area and uncheck them.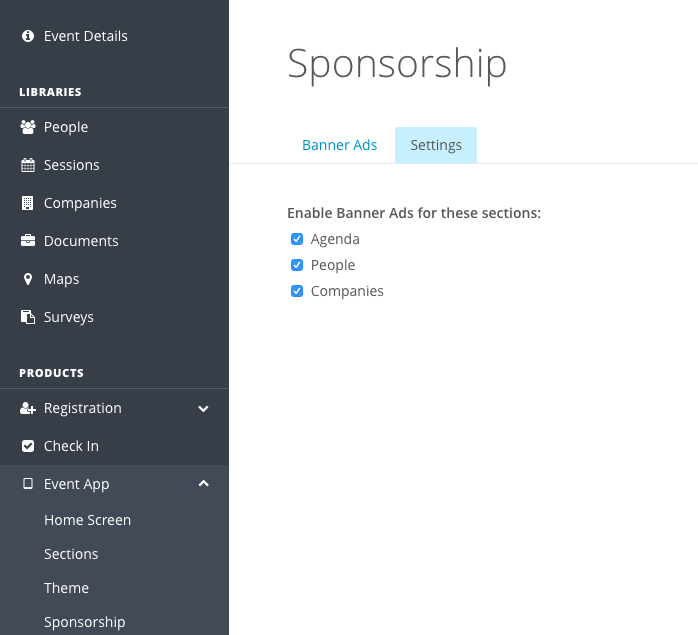 Enhanced Sponsor Listings
Company profiles also provide a lot of ways to highlight premium sponsors and create levels of sponsorship. Categories allow you to put colourful headers on your company listing or sort your companies by levels or types.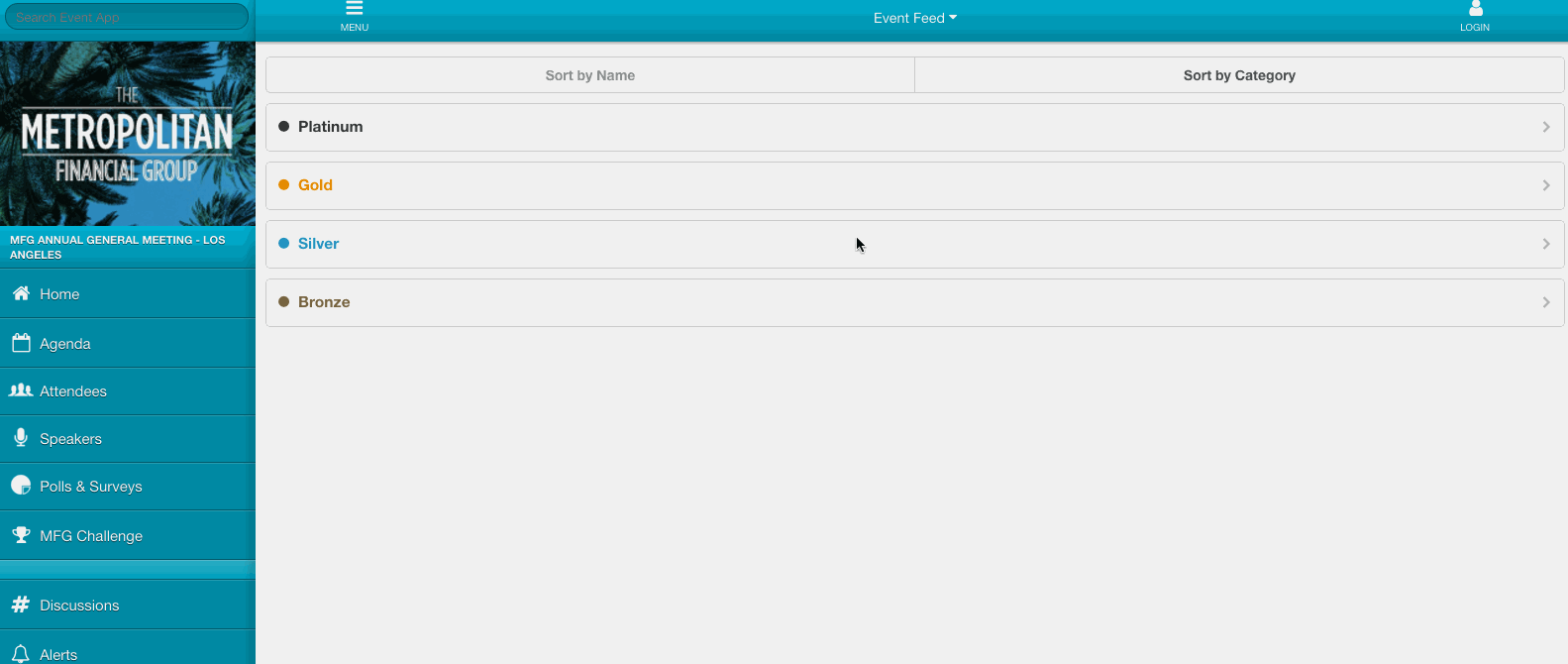 More Sponsorship Ideas
You can find a list of opportunities in our comprehensive sponsorship guide attached, check out our blog, or find a copy of our e-book here.