What are Unique Visitors?
The Unique Visitors referenced within your Analytics section outlines the number of unique devices that have accessed the Event Space. This reporting may differ from the number of users who have logged in as it represents the number of devices that have accessed the event - for example, a user who has accessed the Event Space from their mobile device and their desktop will count as two separate unique visitors.
It is highly possible that the unique visitors' number may exceed the actual number of attendees for your event, especially if you have used registration, or self-edit emails to help you in promoting the event app and directing people to it.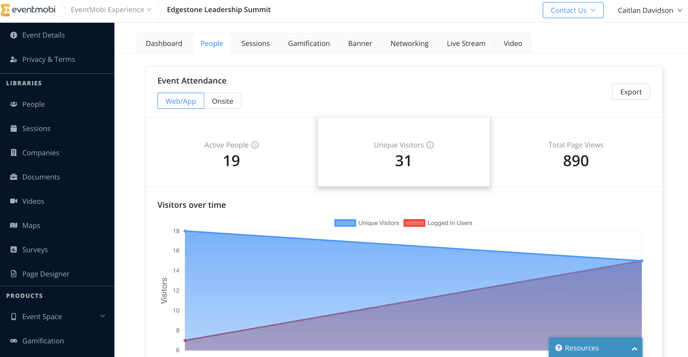 The Dashboard area of the Analytics section will also include a breakdown of what types of devices and operating systems have accessed the event.