This article will walk you through how to determine your attendees log in experience and your customization options.
Determine How Your Attendees Login
---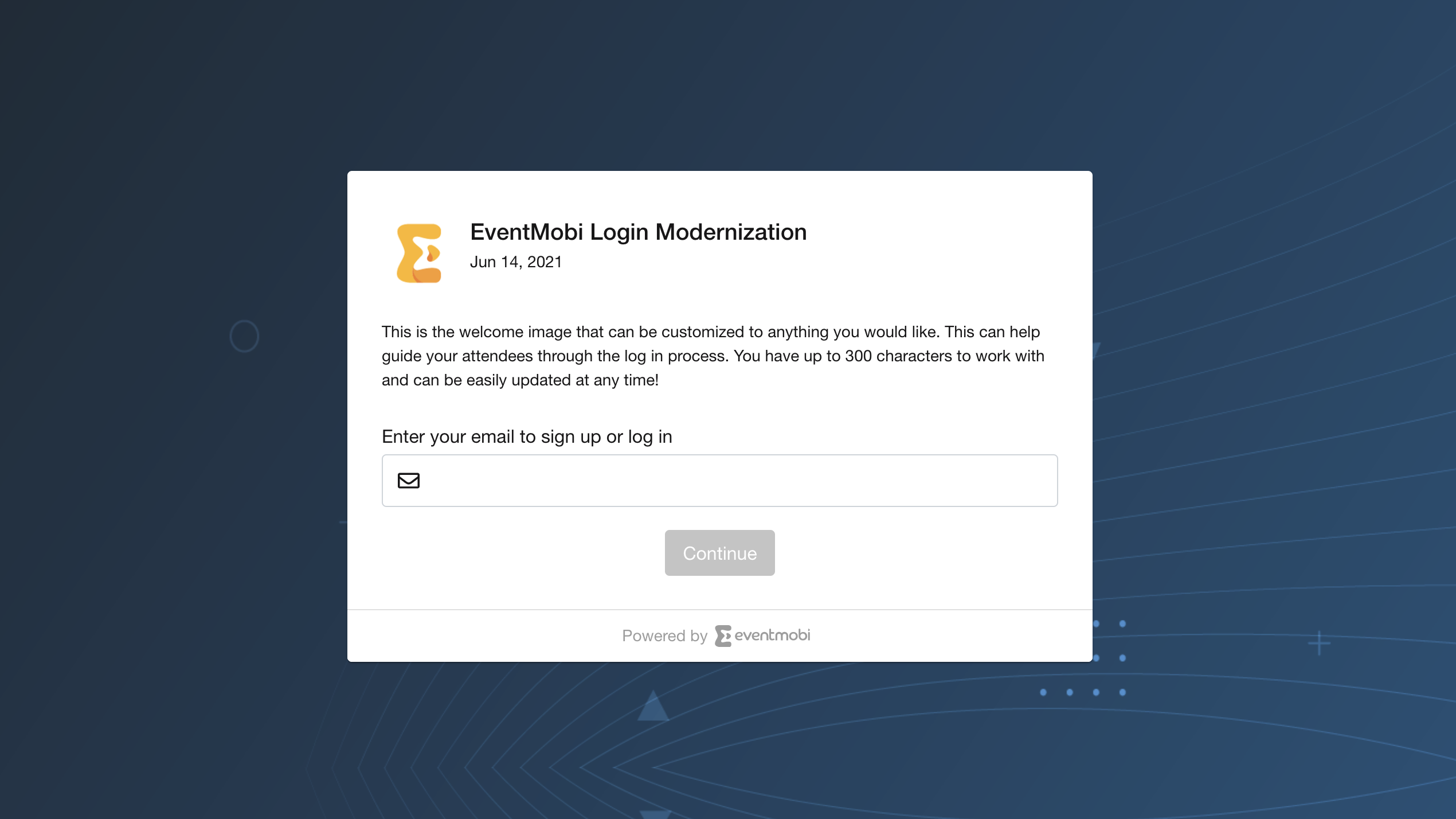 The log in page is the first thing attendees will see when they access your event, it sets the tone and becomes the very first impression before they even see the content within your event. We've made it very easy to create an amazing log in page that perfectly matches the branding of your event space.
Determine How Your Attendees Log in
Settings & Security
Editing the log in experience for your attendees is done through the Settings of your Experience Manager. You can find these your log in toggles in by following Event App > Settings > Security.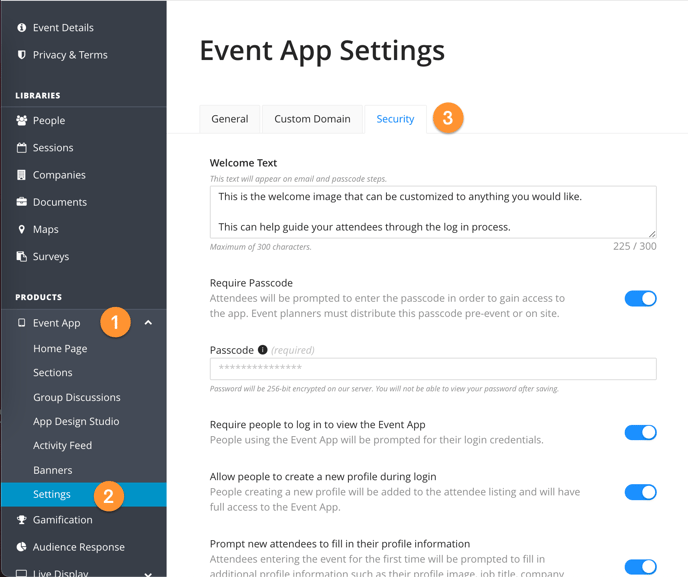 Require Passcode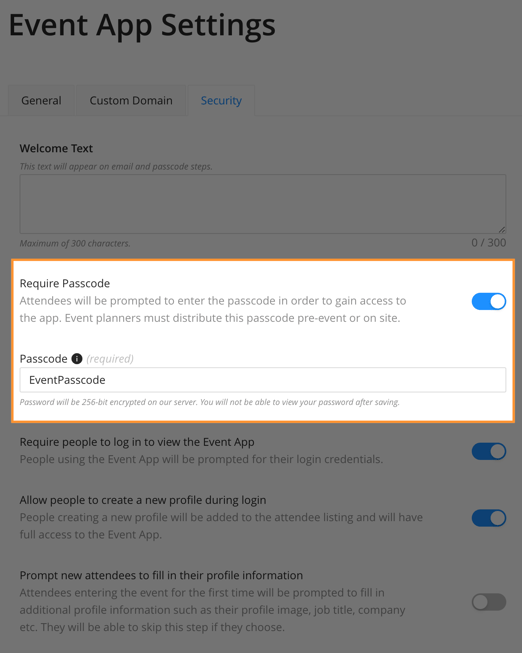 Passcodes are an easy way to add an additional security step into your login process.
Your attendees will be required to enter the passcode before they can begin they can enter their credentials.