When creating sessions you will find an option to enter in the location where it is taking place. In the app, attendees will have access to select this location name within the session details, to be redirected to the Maps section. From here they can select the appropriate map that they would like to view.

Interactive Mapping
EventMobi also offers Interactive Mapping, which allows attendees to tap on the location name within a session or company details page to redirect them to the exact map for the session or company rather than the list of maps. The map will also contain a pin drop icon pointing to the location on the map where the session is taking place, or the company booth is located to create a better wayfinding experience at your event.
To begin setting up the Interactive Mapping for your event app you will want to make sure that you have added in all relevant locations for your sessions and Companies. In the Maps library you will then need to upload all image maps that you will be using to assign your pin drops. When editing your map, you will find a tab labelled as "Locations" that will allow you to assign the name and pin drop for each relevant location at your venue.
Once your content has been saved, you will simply need to edit any existing session to select the "Link to Map Pin" option and assign the location and map that applies. To save time and effort, you can assign these pin drops en masse by populating the "Location" and "Map" columns found on the Sessions Excel template. Watch the following video for an overview of how to complete Interactive Mapping in the Experience Manager.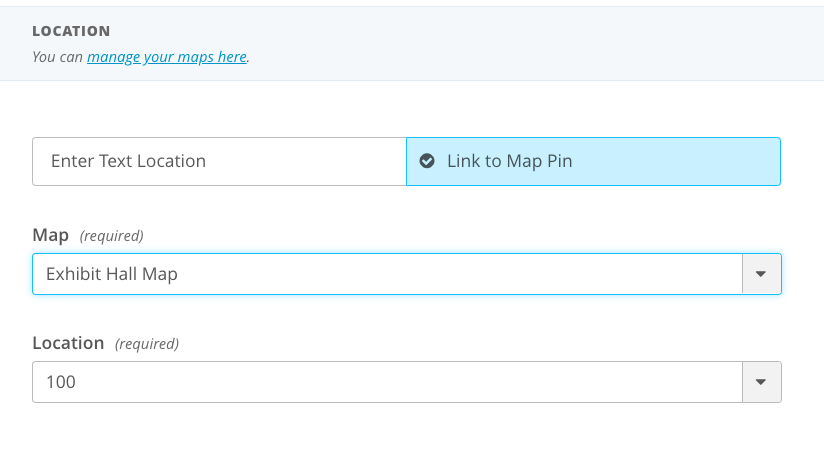 If you have purchased our Interactive Mapping service then you will just need to contact our Support team to have us assign these pin drops to any of the session and company locations you have saved.