How do I add additional Admins to Experience Manager?
You can add as many additional admins as you like. We call them Organizers, and when you invite them, they will be able to create their own login and password. To do this, click on your Organization's name in Experience Manager and then click Organizers in the drop-down menu.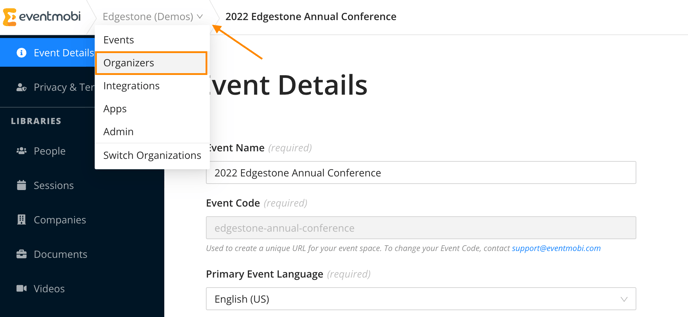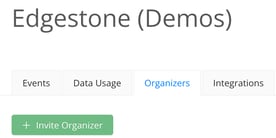 Once there, you'll see any organizers that you have already created, and you'll be able to invite your new organizer. Just click the Invite Organizer button, enter their email address and their preferred language, and click Invite.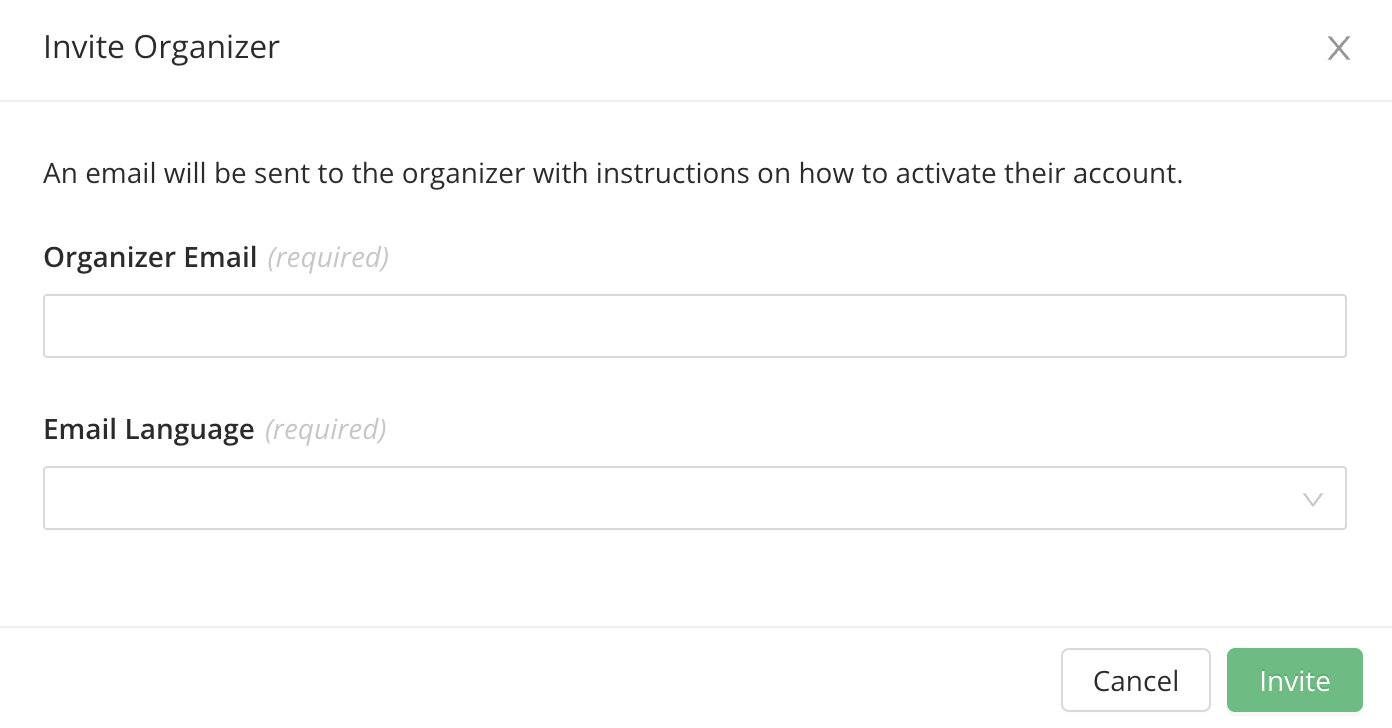 They'll now receive an email that tells them how to create their login to the Experience Manager.
Please note, that all your organizers in your organization will have the same access rights, as well as access to all events in this organization.