Using the content visibility settings of your Event Space sections, you can determine which videos will be made available to specific People groups.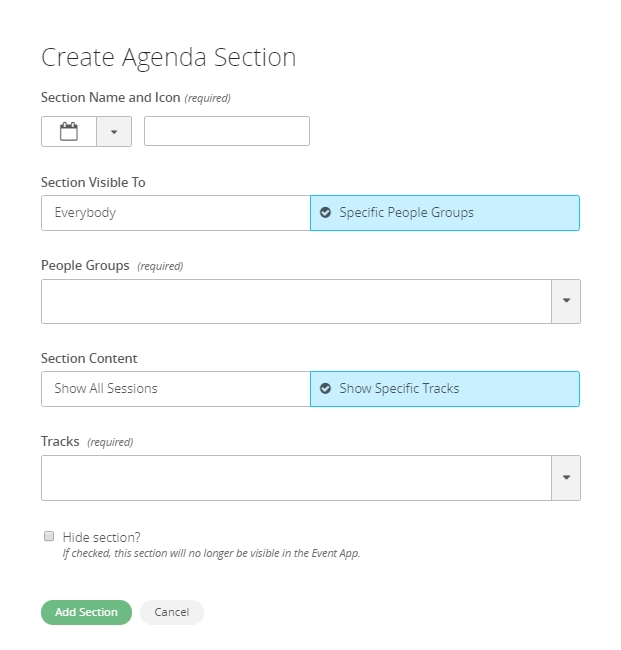 How to Restrict Access to your Videos
Create an Agenda Section and set the content visibility settings
In your Experience Manager, go to Sections under the Event Space product
Click on Add Section and choose the Agenda option
On Section Visible to, click Specific People Groups and select the group(s) that should have access to see the videos. (Assign a group to the people who you would like to view the videos via the People library)
On Section Content, click Show Specific Tracks and select the track containing the sessions with your videos. (You can assign a track to these sessions within the Sessions library)
Click Add Section.
Add Personal Schedules
Open each relevant session to access the Attendees tab.
Click Add Attendees to Sessions and type in the names of the people that should have access to view the video. If you have several attendees, you may add them via Excel template. You can find more information on creating personal schedules in the following article.
Create another Agenda section and set the content visibility setting (as per the instructions above).
Hide this Agenda section from view so that it will not be available from the menu.
Note: If you are creating personal schedules for all of your sessions then you may want to consider hiding your main Agenda section as well.