Where Can I Find The Notes I Have Taken?
Notes can be taken within any session or company profile within the Event Space, provided this feature has been enabled within the Settings are of the Experience Manager. To add notes, simply select the More Actions option available in the session or profile that you would like to add them to.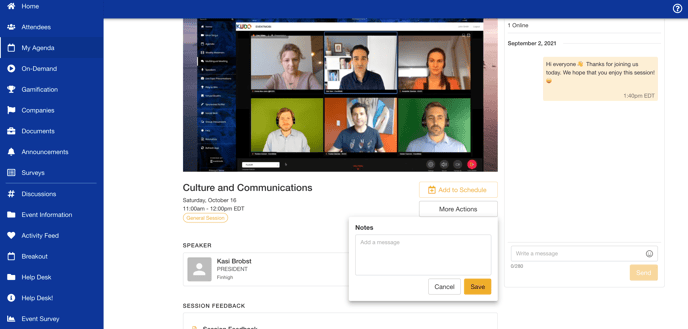 Notes can be accessed from the Attendee Dashboard, by selecting the Notes option available in the menu. On the page that loads you can view all of the notes that you have taken, preview them and select the Email My Notes to send yourself the notes from the event.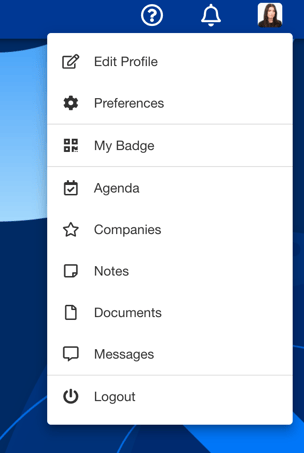 You can also find your notes if you return to the session or profile in which you took them. This will allow you to edit and add to your notes as the event goes on.

If you have emailed yourself notes and have not received them, please ensure that there are no typos in the email you used to log in. If there are no typos, please check your junk mail and any other filters you might have enabled.