The Event Space helps your virtual or hybrid event come to life. Using your Event URL, attendees can participate and engage in your sessions, access important event information, network with others, and connect with any sponsors and exhibitors who may be helping you to make the event happen.
Virtual Sessions
Hosting an event with a virtual element means that you will need to rely on video to both capture and share your session content. Whether you are planning to use a live stream, simulive or video on demand, the Event Space can help to offer your attendees the best experience.
Embedded videos and live streams can be added directly into the sessions that you are adding to your Event Space using a Video URL or a Custom URL, depending on the video format that you are using. Attendees can also actively engage with the content that is being shared by participating in any polls or Q&As that you have made available.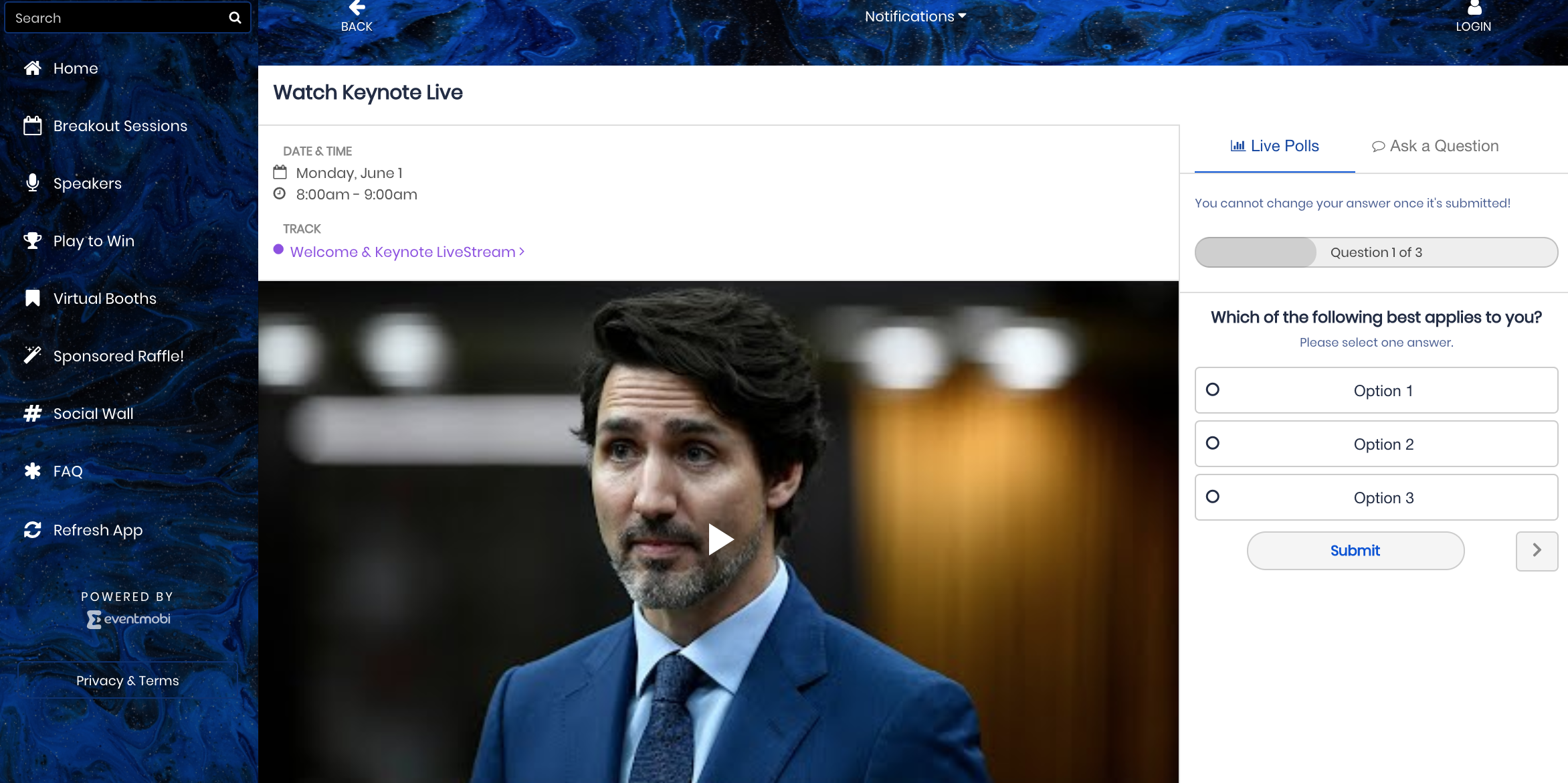 Virtual Profiles
Profiles help your attendees to learn more about the people and companies who are involved in your event by creating opportunities for connecting and networking with fellow attendees, speakers, sponsors and/or exhibitors.
People profiles display who is attending your event, and who is helping to facilitate your sessions. Attendees can connect with others by doing such things as visiting personal profiles, sending a chat message, or suggesting a meeting.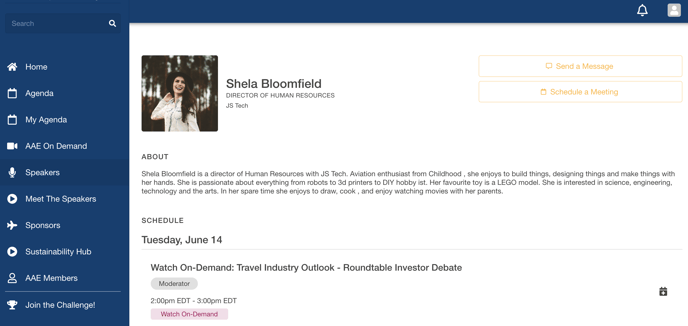 Company profiles help you to showcase the sponsors and exhibitors that are invested in your event by offering detailed bios about their product and service offerings and by providing access to contact information and resources where attendees can find more information, including an embedded video and a call to action button.
Incorporating direct links to sponsored content such as sessions and surveys can help to encourage participation and to offer additional exposure to the companies you are listing. To create a virtual exhibitor booth, consider using a direct link to a dedicated time slot in your agenda where the company will be offering a product demonstration via livestream or video.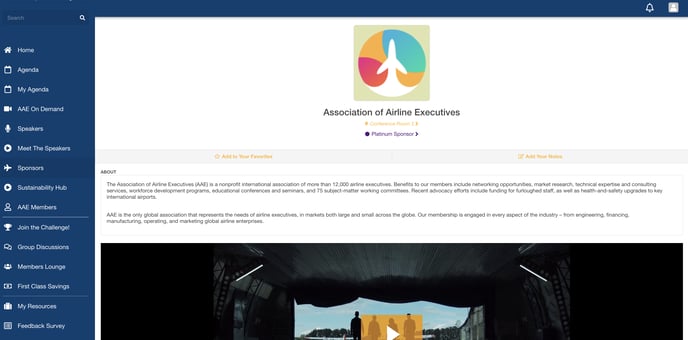 Virtual Engagement
Keeping attendees engaged is key to creating a memorable event experience. Using features like Gamification, Discussion Groups and the Activity Feed can all help in strengthening the connection that your attendees have with your event - be it in the relationships that they are building with other people and companies, or in the ways that they are actively participating with the content that is being shared.
Gamification can help you in shaping the overall experience that attendees will have at the event by directing them to specific people, companies and sessions. Passcode based challenges can help you to increase attendance rates at your sessions, direct traffic to your sponsors and exhibitors, and encourage people to connect. Including fun trivia type challenges can also help to foster friendly competition and create a source of entertainment in between sessions and meetings.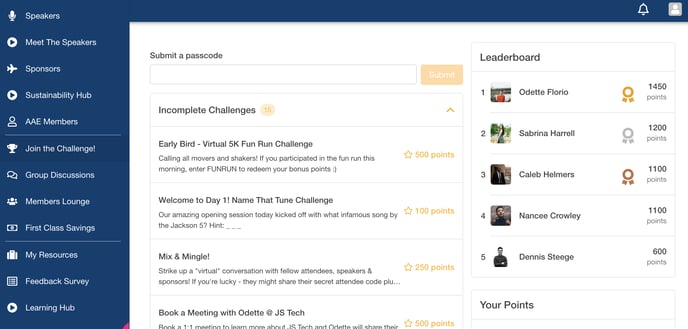 Group Discussions and the Activity Feed can offer a sense of community within your virtual event by creating dedicated spaces where people of similar interests can connect, communicate, and share their experiences.