Ask a Question
Ask a Question allows your attendees to submit questions, comments and other feedback -- all of which you can moderate -- to your speakers or presenters live during their sessions. Whether you use it straightforwardly to ask the speaker questions or creativity to crowdsource content, Ask a Question is a powerful engagement tool during sessions.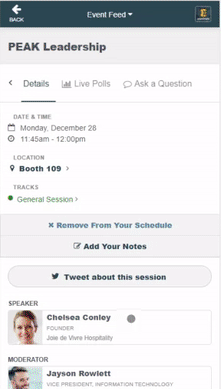 Questions are visible to everyone in the Ask a Question forum and can be voted up to the top of the list.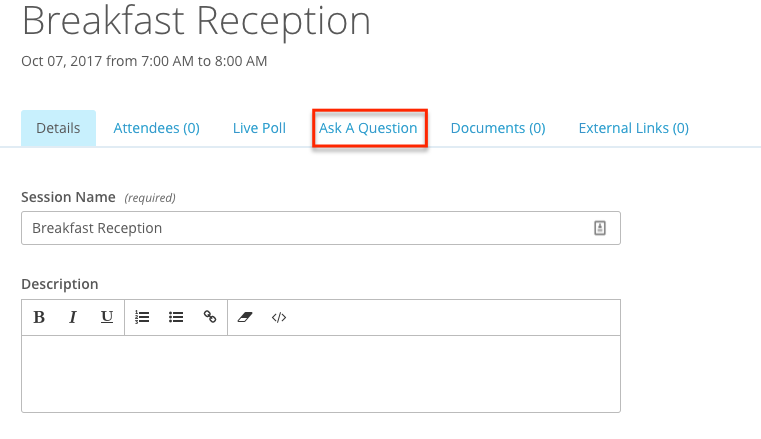 Presenting and Moderating Questions
Each session saved to the Sessions Library will contain an Ask a Question option within the session details. Simply click into this tab to view the questions that have been submitted. To display these questions to an audience onsite, select the Present button located to the left hand side of the page.

If you want control over which questions are displayed, click the Moderate option instead. From here you can opt to hide or show particular questions based on their relevance or proprietary.