EventMobi's Advanced Designer feature allows you to customize the look of your app by applying your own CSS style changes. CSS (Cascading Style Sheets) allows you to customize the look, feel, and some of the functionality of your app. If you are interested in learning more about CSS, you can find helpful tutorials here and here.
The Advanced Designer tab can be found within the Event Design Studio located under the Event App Product.
Any custom CSS code you type into the text editor on the left will be reflected in the app preview screen on the right. You also can navigate around the preview just as you would in a regular app to see which areas your custom CSS has been applied to.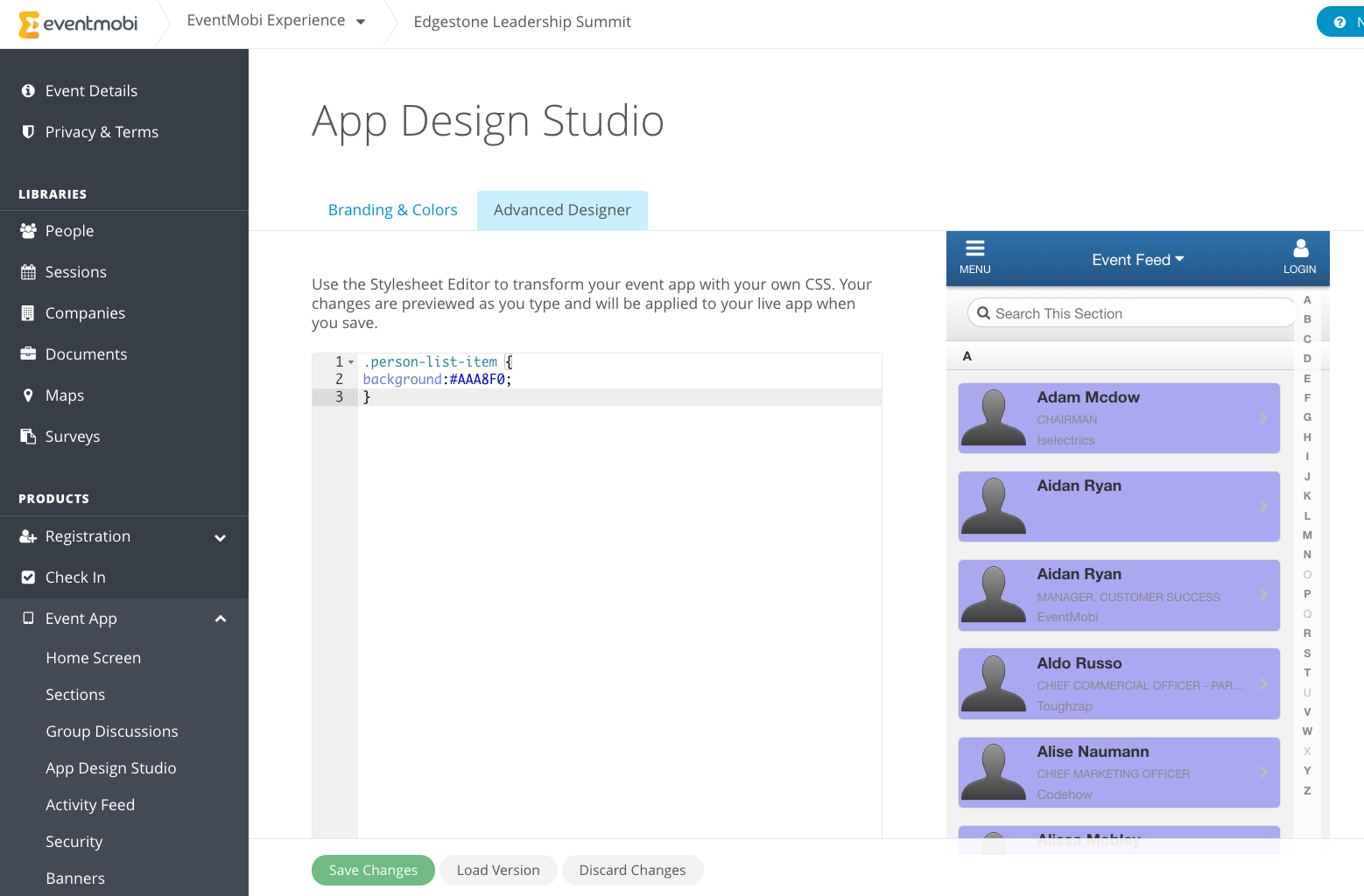 Rest assured, the changes will not affect your actual app until you click "Save Changes" at the bottom, so you can tweak and test as much as you want!
Load Version
This button will allow you to go back to a previous saved version of the custom CSS code you applied to the app. Clicking this option will produce a panel where you can select from a dropdown menu that displays a list of all the versions of your CSS by date. After you've selected a version and clicked Load Version your preview and the app will revert back to that saved state.