The Activity Feed delivers the experience and benefits of the social feeds you are already familiar with, while keeping the content in the hands of those it is most relevant to - your attendees.
This feature offers an open feed to all app users where image or text can be posted for everyone to see, like, or join the conversation. This feed is contained solely in the event app, allowing an open discussion that is not at risk of being shared with other unintended parties through social media platforms.
How Does the Activity Feed Work?
Attendees can engage with others by posting text and/or images to the Activity Feed.
To create a post, attendees will need to click on the top placeholder. A text field will be available from the pop-up page that appears, along with a photo icon at the bottom left to add one or more images to a post.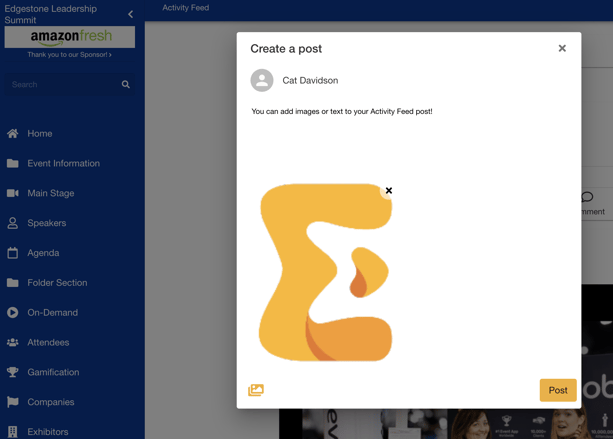 Attendees will also have the option to like or comment on posts that have been made by others. Selecting the Like option will offer a series of emojis that can be used as a reaction to the post.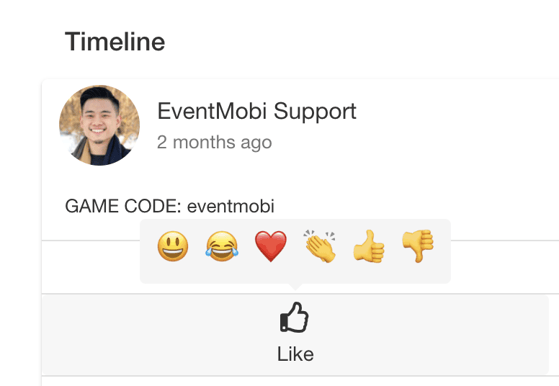 Additional emojis will also be made available when commenting to a post on the Activity Feed.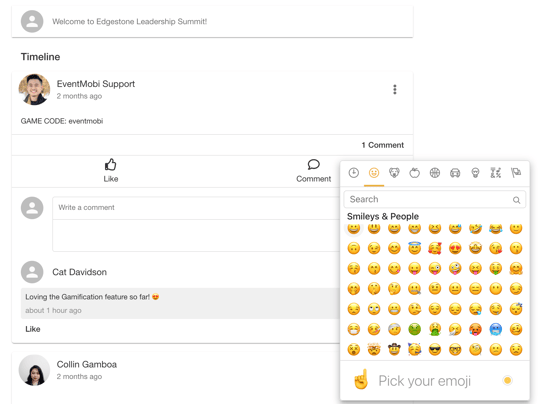 Posts and comments can be edited or deleted by the person that posted them using the dotted icon at the top right.

Posts made to the Activity Feed will display within the Timeline in chronological order.
How To Set Up the Activity Feed
The Activity Feed can be set from the Event Space menu in the Experience Manager.
The Post Placeholder will allow you to edit the text that displays from the top of the Activity Feed where attendees can create a post.


From the Profile Information dropdown menu, you can also select the secondary information that will display alongside the attendee's name when they post to the Activity Feed. By default, no additional information will be displayed, but this can be changed to show Title/Position & Company Name or Pronouns.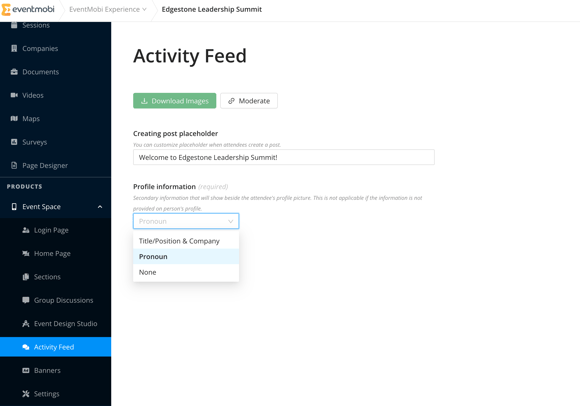 Managing Content from the Activity Feed
Using the Download Images option you can export all images that have been posted to the Activity Feed.
The Moderate option will give you access to hide and show content from the Activity Feed using a moderation page that can be accessed from a unique URL. This page can be shared with any team member that has been assigned the task of moderation, and does not require them to have organizer access to the Experience Manager.