The Activity Feed delivers the experience and benefits of the social feeds you are already familiar with, while keeping the content in the hands of those it is most relevant to - your attendees.
This feature offers an open feed to all app users where image or text can be posted for everyone to see, like, or join the conversation. This feed is contained solely in the event app, allowing an open discussion that is not at risk of being shared with other unintended parties through social media platforms.
Can I control what content displays on the Activity Feed?
Moderation is available should you wish to keep the content of your feed relevant and appropriate to the event. From the Event App product of your Experience Manager you will find an option for Activity Feed that will offer a link to Moderate Activity Feed.
Select the Moderate button to generate a new browser page where you can view all text and images that have been posted to the Activity Feed. Each post will contain an option to Hide Post which will remove it from view within the event app. You'll also have the option to change the status to Show Post if needed.
Can I control who sees the Activity Feed?
The Activity Feed is open for all app users to help attendees connect and network with each other at the event. For this reason, access cannot be restricted based on the type of app user or attendee.
Access to the event app itself, however, can be restricted by enabling Security (find more information on security options here). This can be particularly important if you wish to share your event information - including the Activity Feed - with a specific audience only.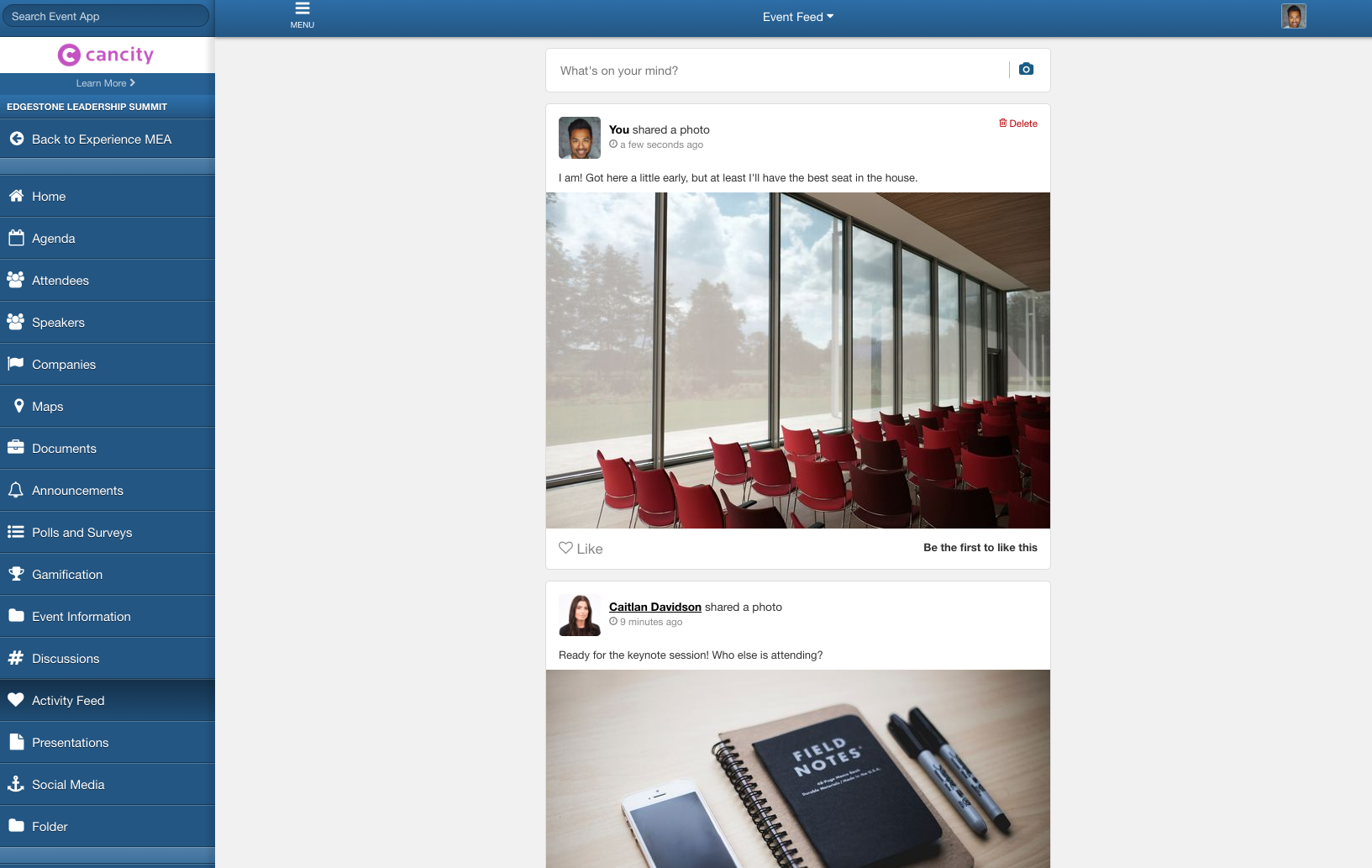 Removing the Default Message
When there is no activity in the feed, there will be a default message that populates on the page to encourage attendees to post in the feed. Once the first post has been made, this will be removed and only the posts that have been submitted will show.
If you would like to remove the default notice in the activity feed, you can submit the first post in the activity feed and it will be removed.
For uploading images to the Activity feed, we recommend an image size/ratio of at least 600x300 pixels.
Exporting the Images from the Activity Feed
Within the Activity Feed area of the Experience Manager, you will find an option to Download Activity Feed Images which will export all of the images of the Activity feed into a zip file.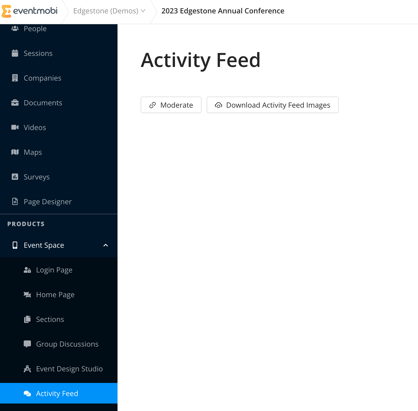 Note: The Download option will only export the images that have been posted - any text posts that have been made to the Activity Feed will not be included.