How to Download Live Poll And Survey Results
We recommend downloading the results of your polls and surveys right after your event and again one or two weeks after in case anyone is late in responding.
Downloading Results from Live Polls during Sessions
In each audience response feature within your session details, there will be a Download Results option provided for the survey overall, as well as for individual questions.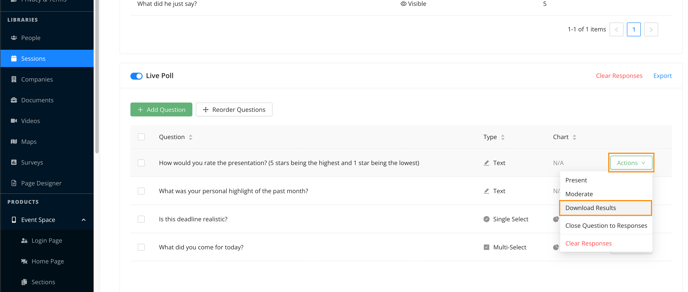 When downloading your results, you will have the option of PDF, Excel and Individual Responses.
Last one will provide a raw data report in Excel format.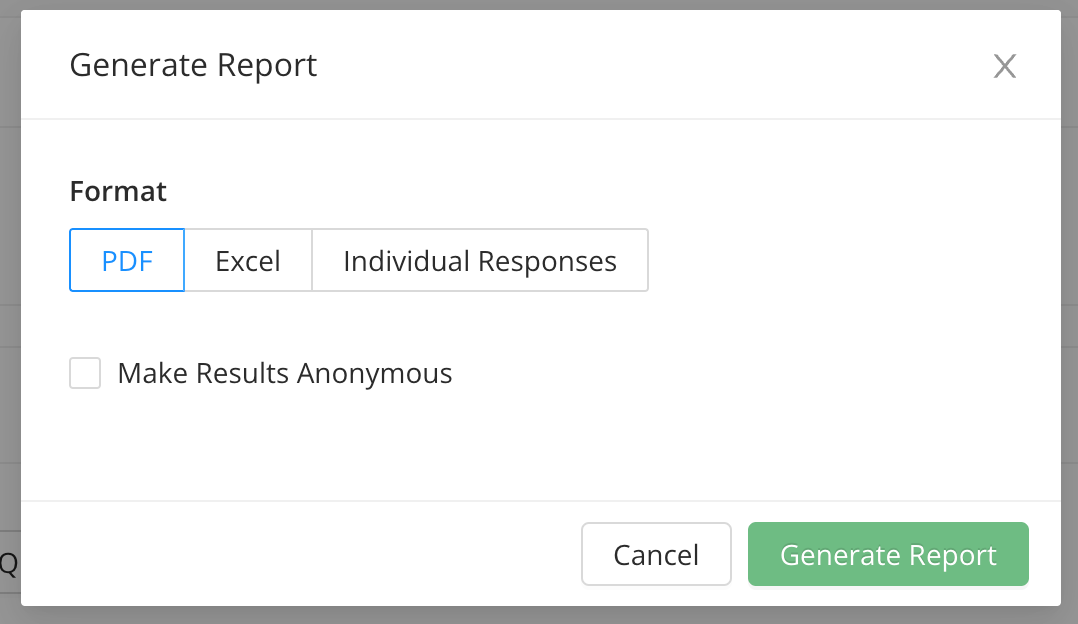 Downloading Results from Event Surveys and Session Feedback Surveys
For Event Surveys and Session Feedback surveys, you can go to the Survey Library on the left menu. Next to the surveys, there's a button Download Results where you can download the results from each survey. If you wish to download all results from all survey within this list, you can click on Download Results above the survey list.

After clicking the Download Results button you can choose the file type (PDF or Excel) or if you want raw data with all Individual responses in Excel format.