Should I Create A Backup Of My Event Data?
It's always a good idea to keep a backup of your event data, both during and after your event. Save any images used for widgets, maps, event logos, icons, etc. that you might like to reference later. For sections that you can use Excel to populate, creating a backup of your event data is as easy as clicking the Import/Export option and selecting Export to download the spreadsheet you want to save.

Step 1: Access the library you would like to back-up.
Step 2: Click Import/Export, and choose the Export option. Select Download to confirm.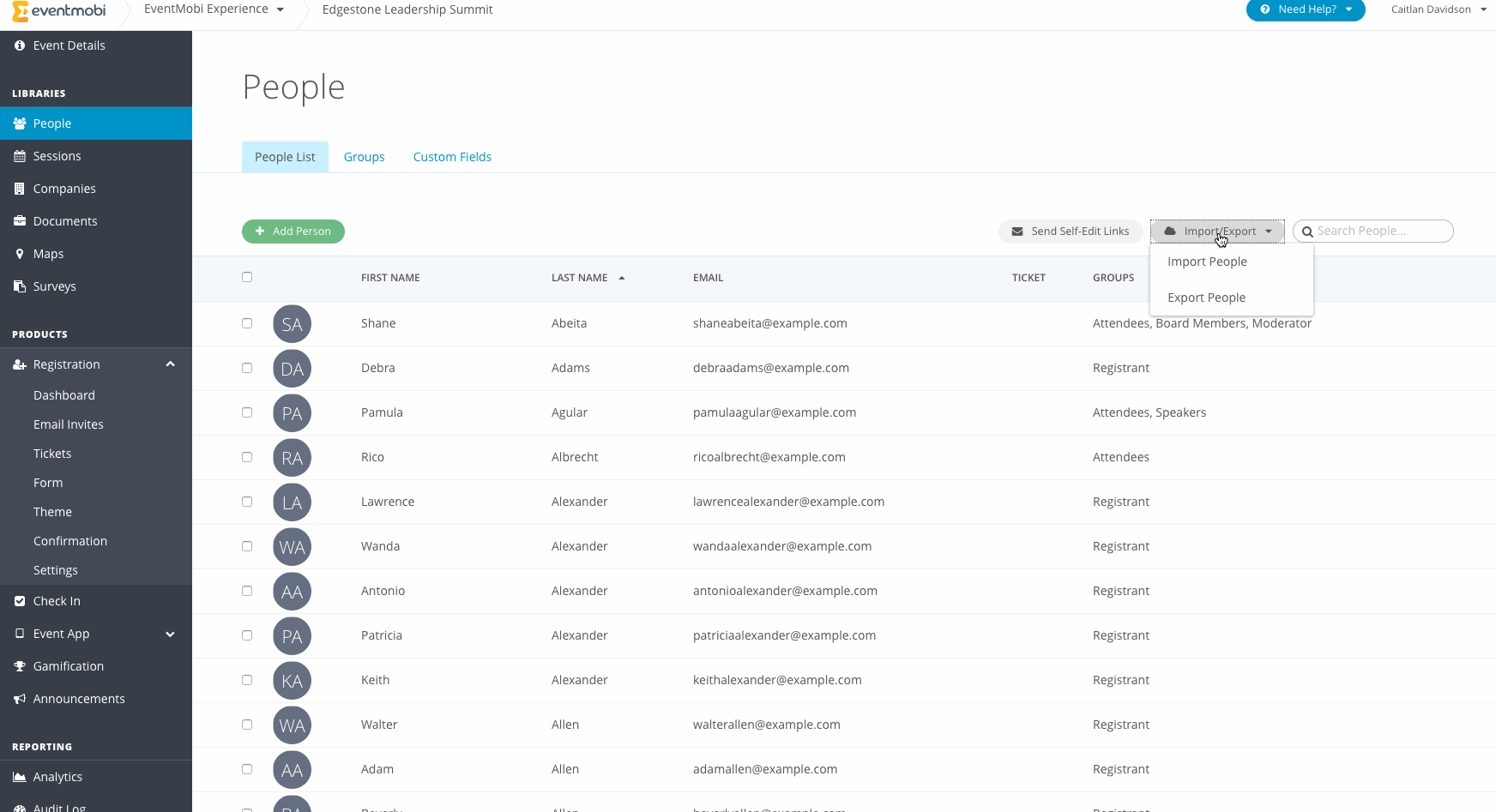 Your event remains live for at least one year from the first day of your event but you will be unable to make major changes in the Experience Manager 30 days after the last day of your event. If you have another event coming up with much of the same data, contact Support and we can unlock it for you and help you change the Event Short Name to match your next event.