It's Alive!

Your app is live and accessible via the URL you selected when setting up the event (This URL has the format http://eventmobi.com/EventCode) the moment you create it. You can review it as you're building it by accessing it in any internet browser. If you've decided to put your app in an app store, please note that it may take up to three weeks for it to become available there. Just let support know when you're ready to take advantage of that service, included in Max and Executive packages and available as an add-on for Flex packages.
However, it is up to you to launch it to your attendees and communicate the URL to them or provide them with links to it so they can access it too. No one can access your app unless you tell them where to find it, so you don't have to worry about people happening upon the app before you're ready for them to see it. To learn more about how and when to promote your app, clickhere for our free ebook .
You can further limit access to your app with a feature called App Security, which will allow you to password-protect your app or limit access only to those attendees and speakers you have already uploaded. Go to your Event App Settings and click Security to restrict access to your App.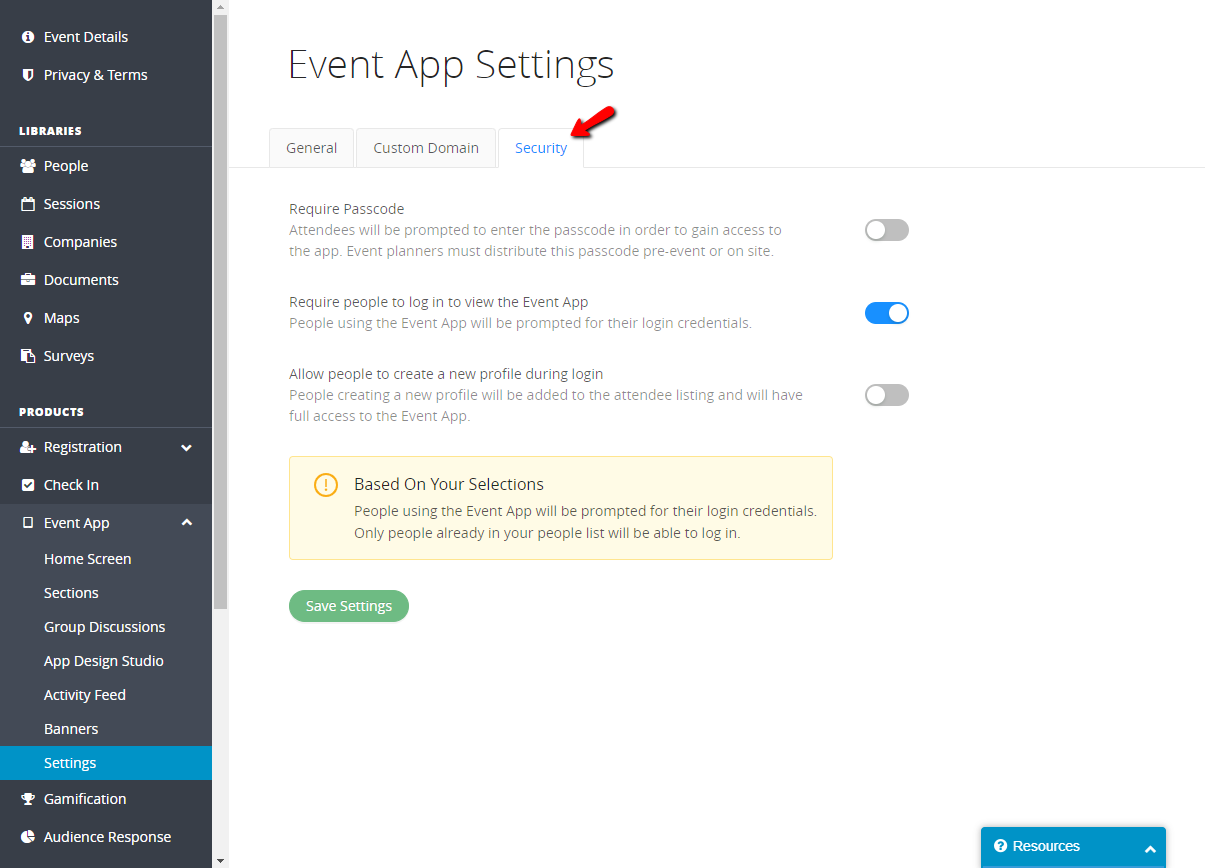 3 . . . 2 . . . 1 . . . Launch!
If you would like to launch your app before you have completed it, you can create a "Coming Soon" page. Click here to find out how. If you've opted to feature your app in the app stores mentioned above, we would recommend waiting until the app is available in app store before you advertise it to your attendees to avoid confusion.