Articles about the Event App
How long will it take for my Multi-Event App to be ready?
How long until my Multi-Event App is available?
If a Multi-Event App is included in your package, you can make it available directly through the EventMobi app. An intake form will be sent to you so that you can provide us with all of the necessary details that should be included in your Multi-Event App. Once the form has been returned to our Support team, the timeline to have this created is up to five business days.

Accessing Your Multi-Event App On The EventMobi App
Once your Multi-Event App is ready, you can promote it to your attendees using a Smart Launch page that will follow the format eventmobi.com/app/Multi-EventAppShortName. The short name used for your Multi-Event App is different from your app short name, and will instead direct iOS and Android users to a page within the EventMobi app where all of your selected events can be accessed.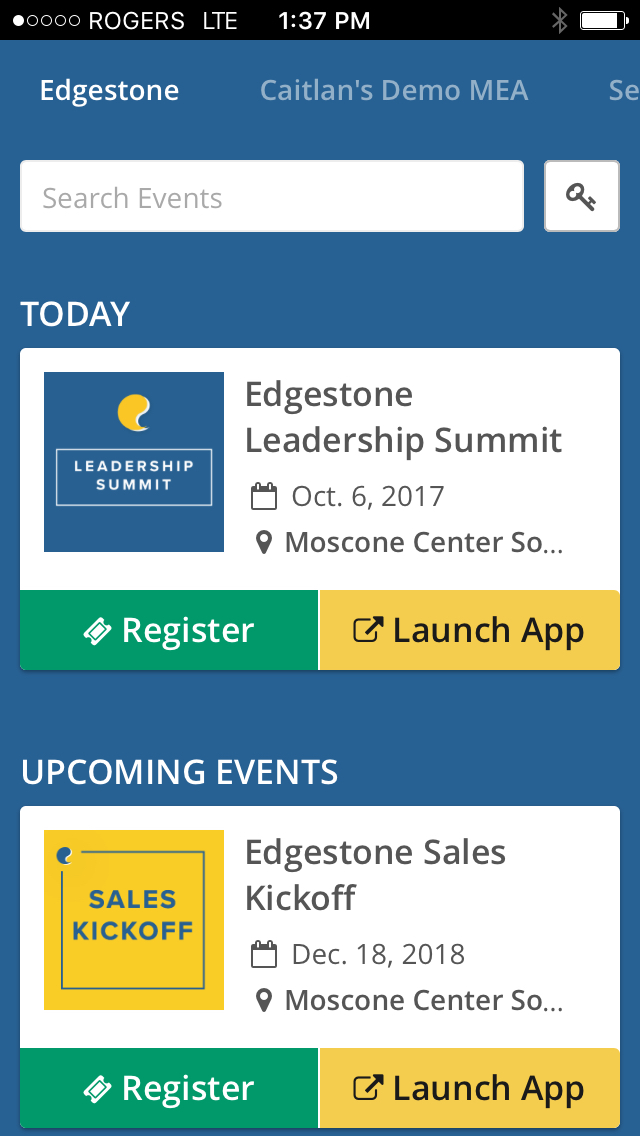 In the event that your Smart Launch page is visited on a desktop or Windows device, it will direct the user to the web based version of your Multi-Event App.