How Do I Track How Many Points Each Player Has?
Although there are leaderboards in the app to show you the top players in your game, you can also access a report that shows everyone's Gamification challenge progress.
In the Analytics option of the Reporting area of Experience, select the Gamification tab and click Generate Excel Report to download the results.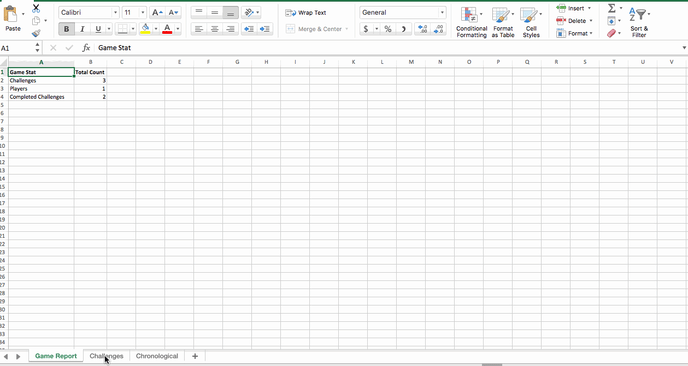 The Excel file that you download will contain three different tabs:
Game Report: This shows an overall summary of your game that includes the number of Challenges, Players, and Completed Challenges

Challenges: This sheet will show all of your game challenges and the email addresses of the players who have completed them

Chronological: A breakdown by date/time that will demonstrate the player and the challenge that was completed