How Do I Search For A Particular Name, Document Or Company Within A Section?
For certain events, some sections may be difficult to navigate because of the large amount of content in them. The following section types allow for you to search content within them.
Documents
People (Speakers and Attendees)
Companies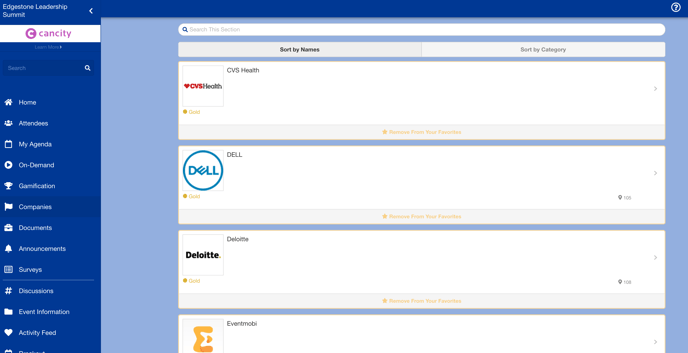 Once you search for the content you are looking for within that section, a list of all items containing that text will display. If you are searching for an attendee named John, but you are unsure of his last name, then the search will act in generating a list of all profiles that include the name "John".
Within your People lists specifically, you will find an additional option to the left of the search bar that will allow you to define what content you are looking to search by. From this list you can select from the following items:
First & Last Name
Title
Company
Custom Fields