Note: If your event requires users to login to access the event app or you are using a Per-Attendee license, please contact our support team for assistance publishing your Privacy Notice.
Since you are collecting participants' personal data using our platform, you are the 'Data Controller' under GDPR. As such, EventMobi no longer publishes its own Privacy Policy in your event app and registration. This means you need to publish a Privacy Notice that describes how you collect and use participants' personal data.

To publish a Privacy Notice:
1. Access your event in the Experience Manager and click the new "Privacy & Terms" menu item.
2. Once you have entered your Privacy Notice content, click Save to publish it to the EventMobi platform.

Privacy Notices in the EventMobi platform consist of three elements:
A - A short Summary, shown wherever the platform collects personal data;
B - Full Text, which is automatically linked to from the summary and is always accessible, even when your event app uses a passcode or requires login for usual access;
C - Contact information, which is displayed after your Full Text and is additionally used by EventMobi when following up on Data Subject Access Requests. The contact information should be for the person in your organization responsible for data processing and/or its Data Privacy Officer (if you have one).

When all three Privacy Notice fields have content, your Privacy Notice will appear like this: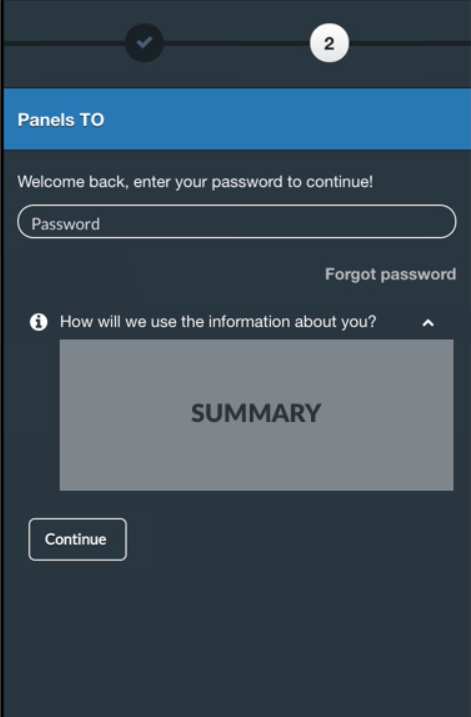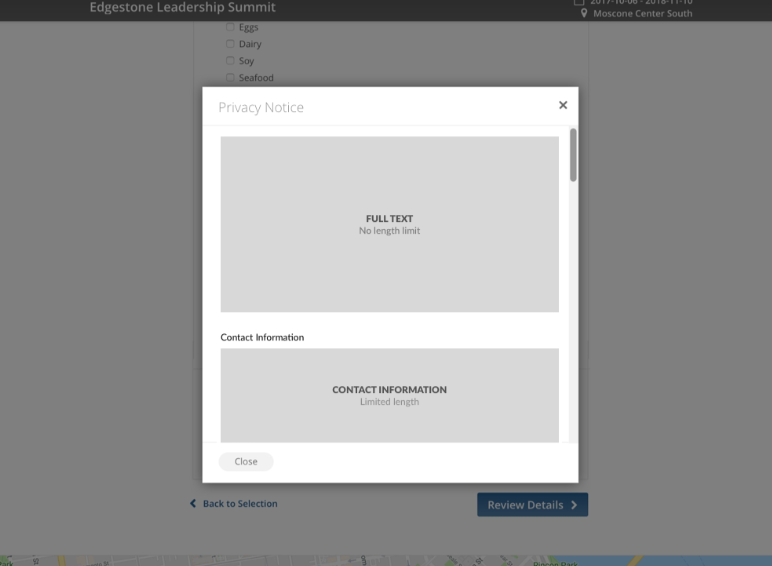 We have a template you can use as the model for your own Privacy Notice. *However, you should consult with your legal team to customize it for your event's unique needs!* For instance, if you plan to share event attendee data with sponsors, you'll need to include that.