The Company profiles that you are creating to highlight Sponsors and Exhibitors at the event can be categorized into groups to better display the various sponsorships tiers or product types that apply.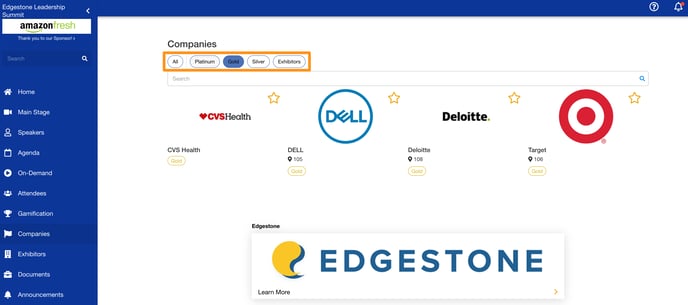 To make the process of creating your Companies section even easier, we recommend creating your Groups first, so that you can easily assign each profile you are creating the appropriate group that it should be assigned to.
Creating Company Groups
Select the Groups tab within the Companies library of the Experience Manager
Select Add Company Groups to create a new group
Input the Name that you would like to display
Use the color picker tool to select a color or input a hex code
Save your changes
Company Groups can also be created directly from the Companies Excel Template by inputting the name of the group that you would like to create into the Groups column. If you would like to create and/or assign multiple groups to the profile you are creating, simply input a comma between each group name.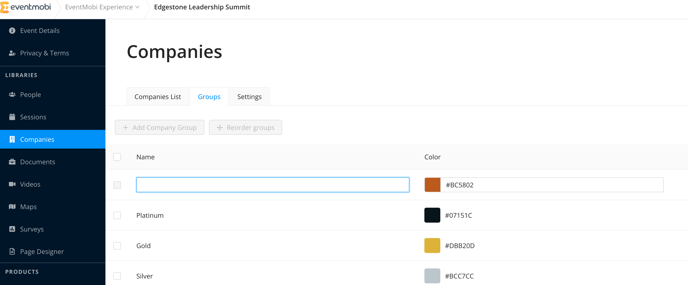 Company Groups can be used to organize your Company profiles within a single Companies section, or to help you with filtering specific profiles into a section, depending on how you are looking to display information from the Event Space.
Creating Companies Sections Using Groups
Visit the Sections area found under the Event Space Product in the Experience Manager
Select Edit for the existing Companies section, or choose the Add Section to create a new one
On the pop-up that appears, click on the Specific Company Groups option
Select all relevant options from the Company Groups drop down menu
Save your changes