Documents
If documents are part of your package, you can add documents to people, company, and session pages through the Experience Manager. The straightforward way to do this is just to click into the relevant person, company, or session page in your Experience Manager. From here, you should see a Documents tab which you can click to add your document.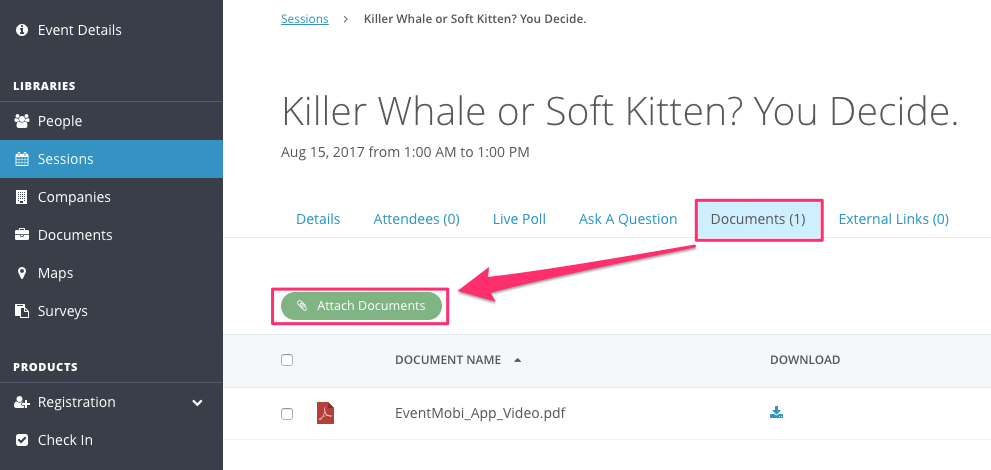 If you want all your documents in one centralized spot, all you have to do is upload your documents to your Documents library and add a Documents section in the Event App.

Uploading Documents
Your Documents library will contain all the documents that you upload there as well as any documents that you have attached directly to a person, company, or session. You can also put the documents in the library into custom groups to help you sort and filter them.
1. Navigate to your Documents library.
2. Click Add Document.



3. Select your files or drag them into the upload box to add your documents.
4. Close the pop-up when you've finished uploading your documents.
5. Click on the Groups tab and create groups by clicking Add Document Group (optional).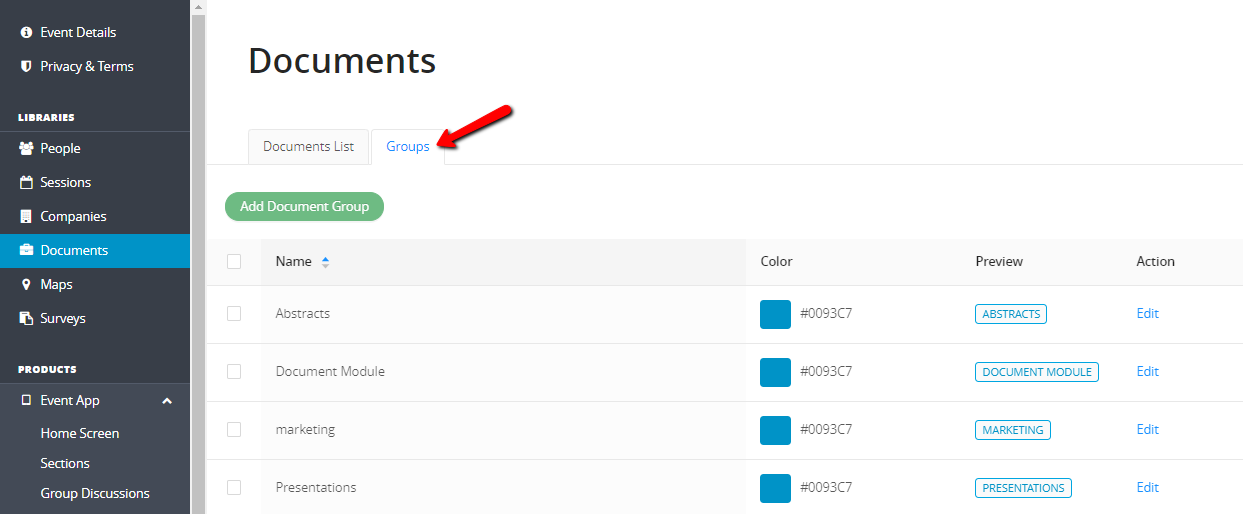 6. Assign your Documents to your newly created groups by clicking on their name and selecting the group to assign it to (optional).

Adding a Documents Section
1. Navigate to the Sections option under the Event App setting.
2. Click Add Section at the top.
3. Select Documents from the dropdown and name your new section (e.g. Document Library, Resources, Posters, etc.).
4. Select whether you want to show all your documents or specific document groups in the section.
5. Click Save Changes at the bottom of the Sections tab.