How Do I Add a Google Meet or Hangout to my Session?
Since Google Hangout and Google Meet require attendees to login to their specific accounts to join the conversation, embedding this video type is not possible.
This doesn't mean that you won't be able to direct attendees to these kinds of meetings though! Using the Conference option found under the Video & Conference tab, you can create a button that will directly attendees to the external page where the virtual meeting is being hosted.
Here's how to add an External Link for your Google Hangout or Meeting:
Login to the Experience Manager.
Go to the Sessions Libraries.
Open the session that you would like to add the Google Hangout or Meeting to.
Go to the External Links tab.
Click on the Video & Conference button.
Select the Conference option.
Paste in the URL for your meeting and adjust the Button Text field as needed.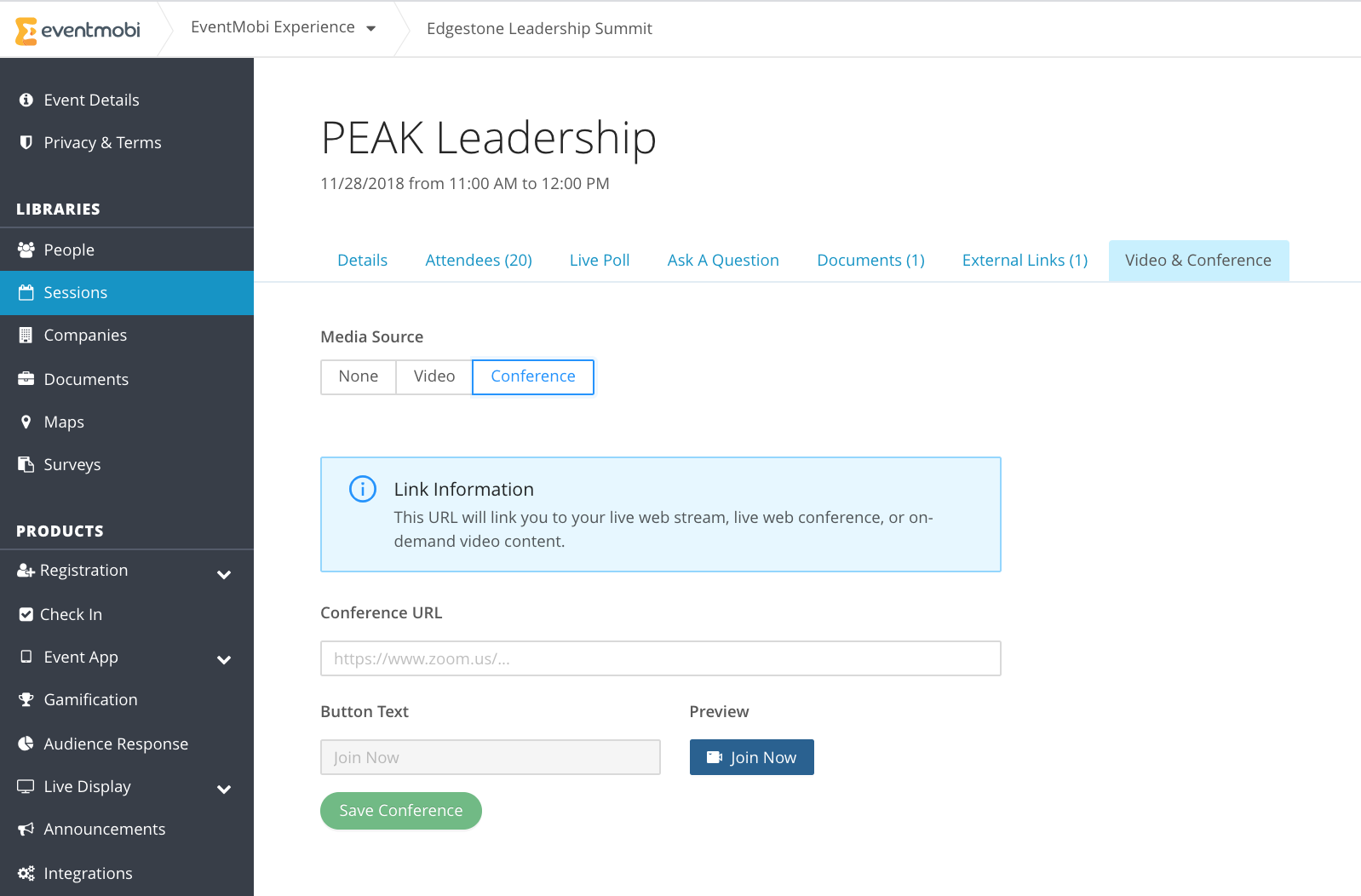 The added link will display under the session title for the attendee to access when needed.