How Can I Rank Results From Different Session Evaluations?
With Live Polls and Session Feedback surveys you can create questions for individual sessions where your attendees can submit a rating out of five stars. When you download the reports, these submissions are collected to show the average and median scores of the submissions in each star rating question.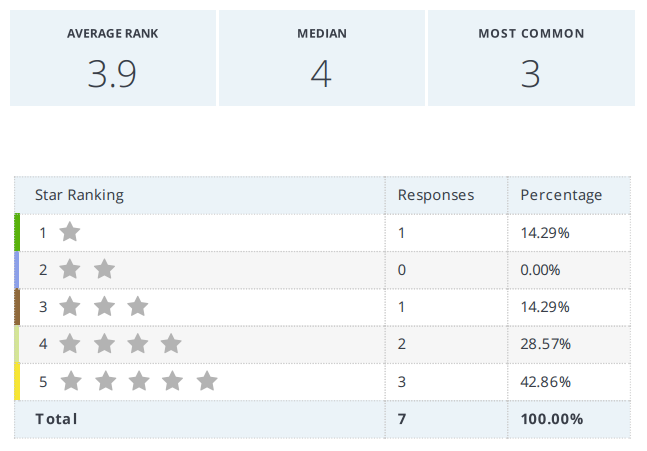 To compare and rank the scores from session to session, you can create the same star rating question in a Session Feedback survey and apply it to multiple agenda sessions. After that, you can generate and download the reports for your Session Feedback surveys to see the average scores for each session.