How can I add single entries to Agenda, Attendees, Speakers, or Companies?
You can add content manually by going into the relevant library, clicking the green Add button on the top-left, and filling out the subsequent form.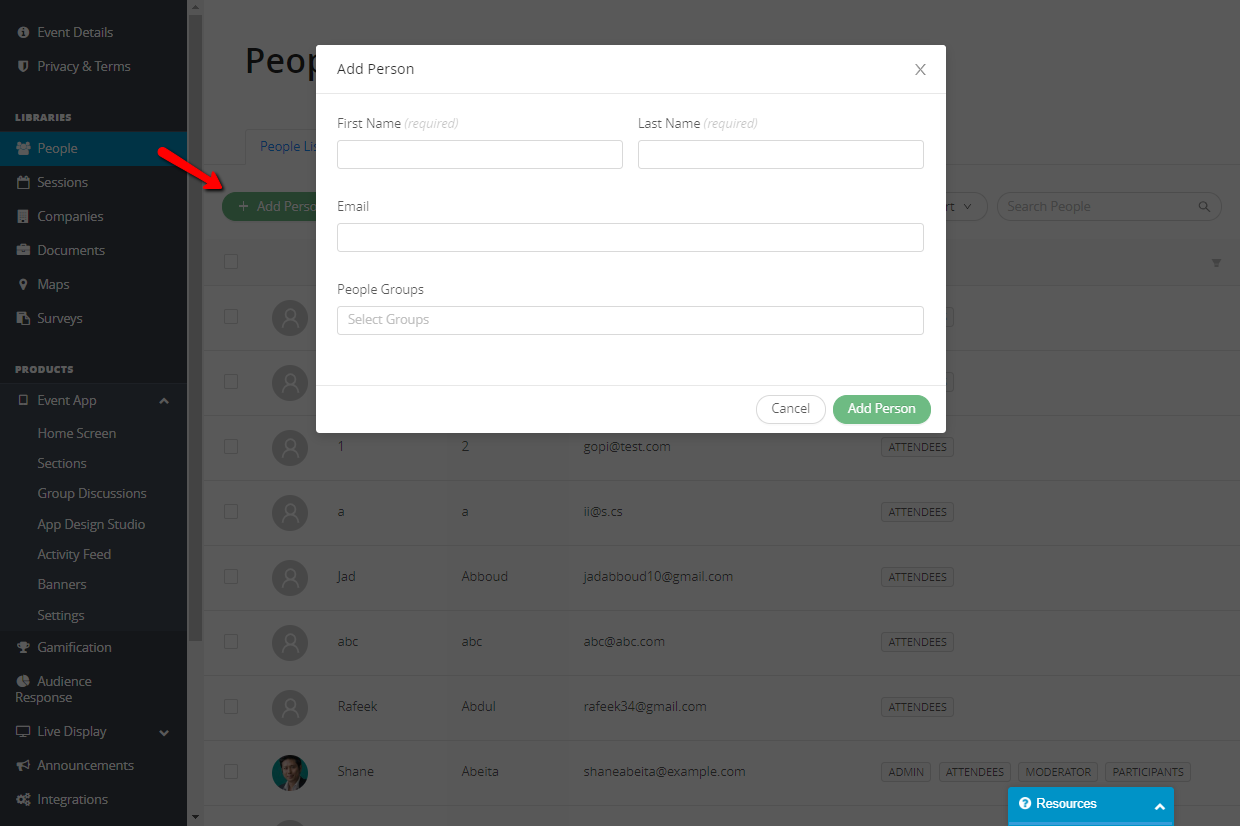 As you fill out the form, keep in mind that fields with a red asterisk are mandatory. As always, if you have any questions, just ask!