Once your app has been activated, it can be accessed immediately. This can be done using the Event App URL in the browser of your device, or through the EventMobi app that can be downloaded directly from the Apple App Store, and Google Play on devices using iOS9+ and Android 5.0+.

Smart Launch Pages
A Smart Launch Page will be established for each event app created to assist in directing attendees to the relevant event information. Apple and Android device users will be prompted to download the EventMobi app from the Apple App or Google Play store, and will automatically have the event information launched upon download. If the EventMobi app has already been downloaded, then the event information will load automatically.
Attendees using a Windows 10 device will instead be directed to the web based version of the app which can be added to the device home screen by creating a short cut that can be used to reference the app at a later time.
The benefit to promoting the Smart Launch Page, is that it will direct users to the best suited event app experience that their device can support.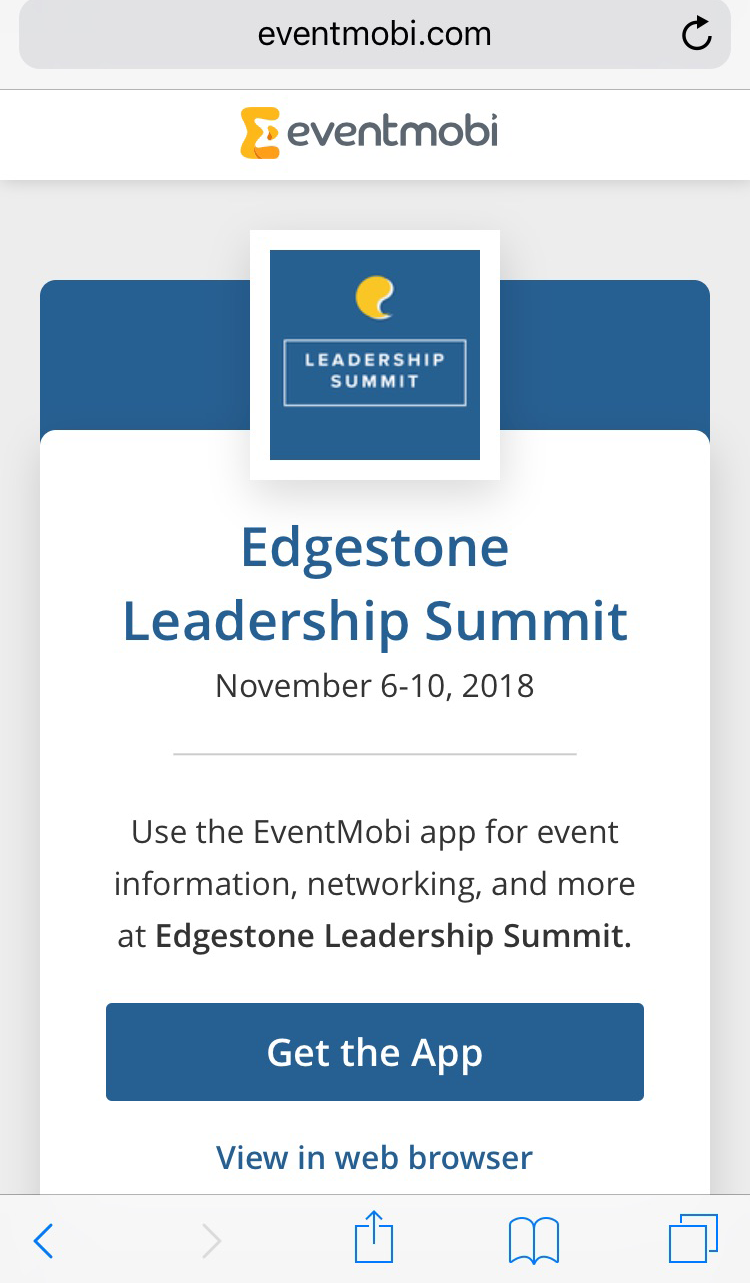 Custom Branded Apps and Event Pages
If you have chosen to create a Custom Branded App for your event, then you will have the option of distributing the app directly through the Apple App Store or Google Play by hosting it under your own developer account. The app can also be made available to distribute privately if need be.
In order to make the app available for distribution using these methods, a file will need to built and provisioned by our Native App Release Specialist. The timeline to build, submit, and approve the app can take a total of 4-8 weeks, and should be taken into consideration with your anticipated launch date.