Weekly Webinar: Getting Started with EventMobi Studio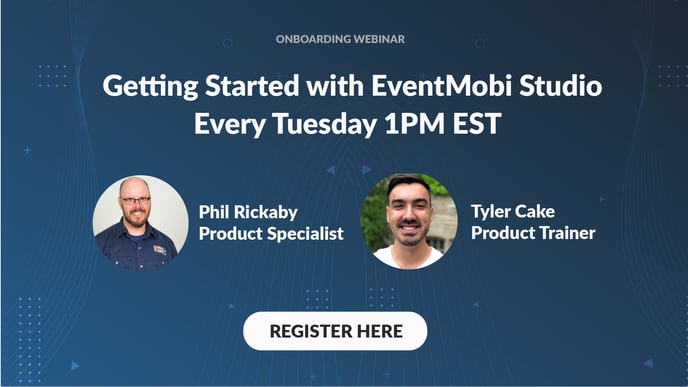 Join Phil Rickaby and Tyler Cake every Tuesday at 1pm EST as we walk you through everything you will need to know about the EventMobi Studio.
What will we cover?
- Creating Your Virtual Sessions
- Branding & Preparing Your Sessions
- Managing Sessions as a Producer
- Presenting Sessions as a Speaker
- Best Practices & Suggestions for Going Live
- Everything you can do after your session

Don't forget to ask questions in the live chat! Our support team will be answering your questions during the webinar!