Using Lead Capture At the Event
To use the Lead Capture feature onsite, Company Representatives will need to download and access the Lead Capture by EventMobi App.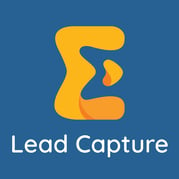 All Company Representatives given access to Lead Capture by event organizers will receive a unique Access Code in an email invitation.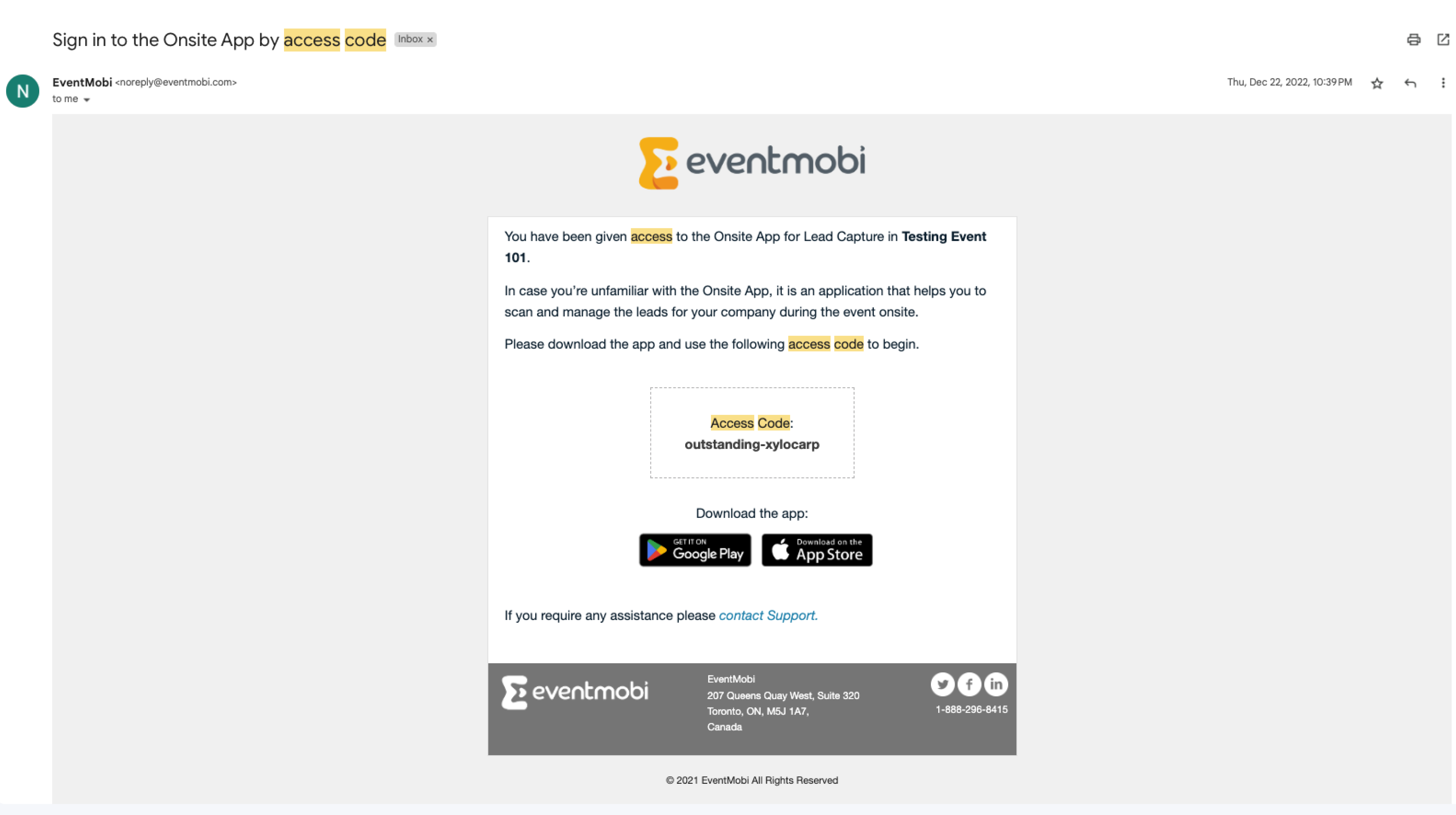 When logging into the Lead Capture by EventMobi App, Company Representatives need to select the Access Code option for login and then input their email address and the unique code contained within the email that they received.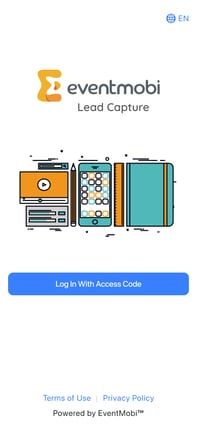 Once logged in, the Company Representative will have access to see the total number of leads captured, along with options to capture additional leads and/or view the complete list of Leads Collected.
How to Add Leads
Visit the Add Leads option in the Lead Capture by EventMobi App
Scan the lead using the QR Code for the attendee (this can be found in the Attendee Dashboard) or select Add Manually to input the information about the lead that should be saved.
In addition to capturing the lead name and contact details, the Company Representative can set the Qualification of the lead using a star rating system from 1-5.
If necessary, Additional Notes can also be included for additional context or information related to the lead that has been captured.
How to Edit Leads
Click View List or visit the Lead Collection area
Select the lead that you would like to edit
Click on the Edit option located to the top right
Make changes to the lead information, and then click Done at the top right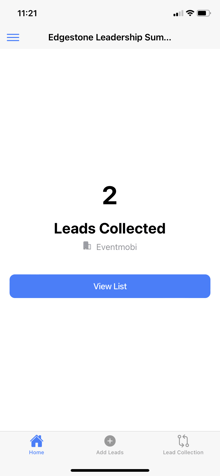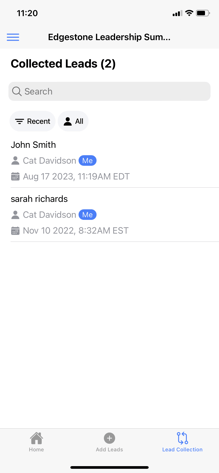 How to Add Leads Manually
Visit the Add Leads option
Select the Add Manually tab at the top centre of the page
Input the lead information
Click on Save As Lead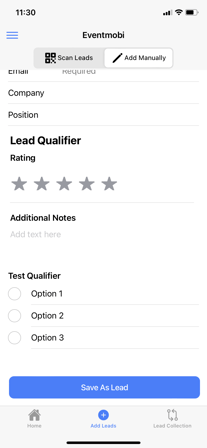 How to View Leads
Companies can see a complete list of all of the leads that were collected at the event using the Lead Collection area of the Lead Capture by EventMobi App. From this area, a Search option will be available to look up a specific lead when needed.
Each lead within the list will show the following details:
Lead Name
Company Representative that captured the lead
Date and Timestamp of when the lead was captured
You can also click into the profile to review the details of the lead, including the Qualification and Notes that were saved.