Our Eventbrite integration connects an Eventbrite event registration to an EventMobi event. This connection allows your attendee registrations on Eventbrite to sync instantly to your Eventmobi event's people section.
Getting Ready
Registrations on a connected Eventbrite event, will sync to the People library and will be assigned to the Attendees group.
Through this integration, the following fields can be synced:
First Name
Last Name
Email Address
Company
Title
Website
Of these fields, First name, Last Name and Email Address must be required fields in Eventbrite.
In order to ensure this is successful, you'll need to make sure these fields are set on the Eventbrite side. To do this, go to your Eventbrite event and click Manage. Then click Order Options > Order Form.
Under Attendee Information, set "Collect information from" to Buyer Only, and toggle "Customize Checkout questions."

Then make sure that the Fields that will write between Eventbrite and Eventmobi are toggled on, with First Name, Last Name and Email Address set to required: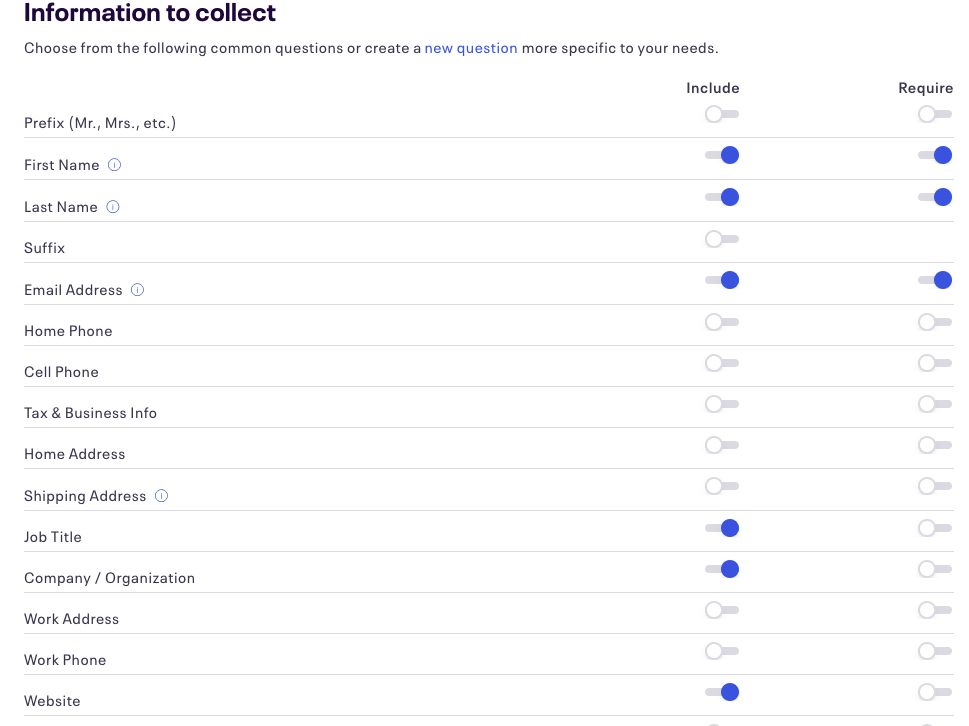 You are now ready to link your Eventbrite event to your Eventmobi event.
Linking Eventbrite
To link your Eventbrite event with your Eventmobi event, do the following:
1. In the Eventmobi Experience Manager, click Integrations.
2. On the Integrations page, under Eventbrite, click Get Started.
3. In the Eventbrite Setup, under Connect Your account, click Connect. If prompted to do so, login to your Eventbrite account.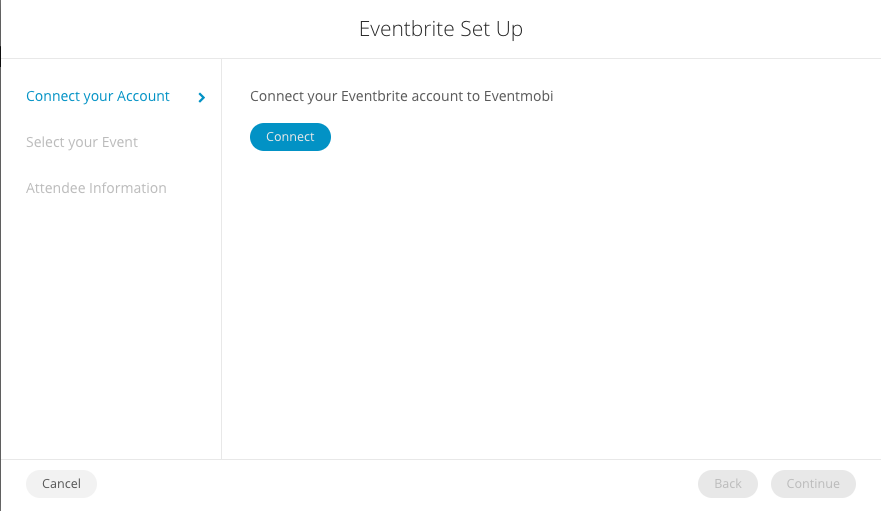 4. In the "Allow Experience Manager by EventMobi to access your Eventbrite account?" window, click Allow.
5. The Eventbrite window will close, taking you back to the setup, where you should see a confirmation message.
6. Click Continue
7. Under Select your event, choose your event from the dropdown.
8. Click Continue.
9. Under attendee information, click Finish.
10. After a moment, you will see a success message on the Eventbrite integration page, indicating that the sync was successful.