To help facilitate networking, and to help your attendees interact with each other or with exhibitors, consider using our Video Meeting feature.
Attendees who are interested in connecting 1:1 with others at the event will need to be logged into the Attendee Dashboard (right-hand menu) of the Event Space, so that they can select the Schedule a Meeting option within a People profile to suggest a date and time to meet - whether it's in person or virtually.


To create a Video Meeting, simply select the checkbox available when sending your meeting invitation.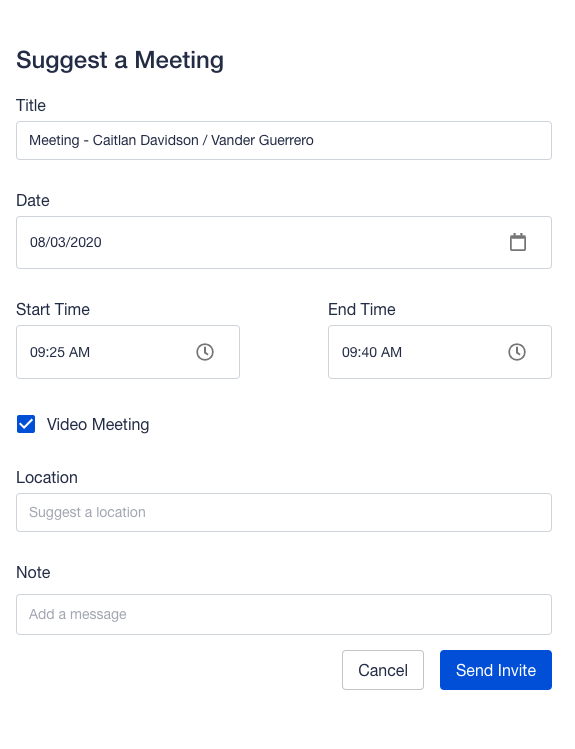 Once a meeting invitation has been sent, the invitee will receive a notification via email and through the Event Space. The invitation can then be accepted or declined by the recipient. Until the meeting has been accepted or declined, the sender will see a pending invitation item from the Messages area of the Attendee Dashboard.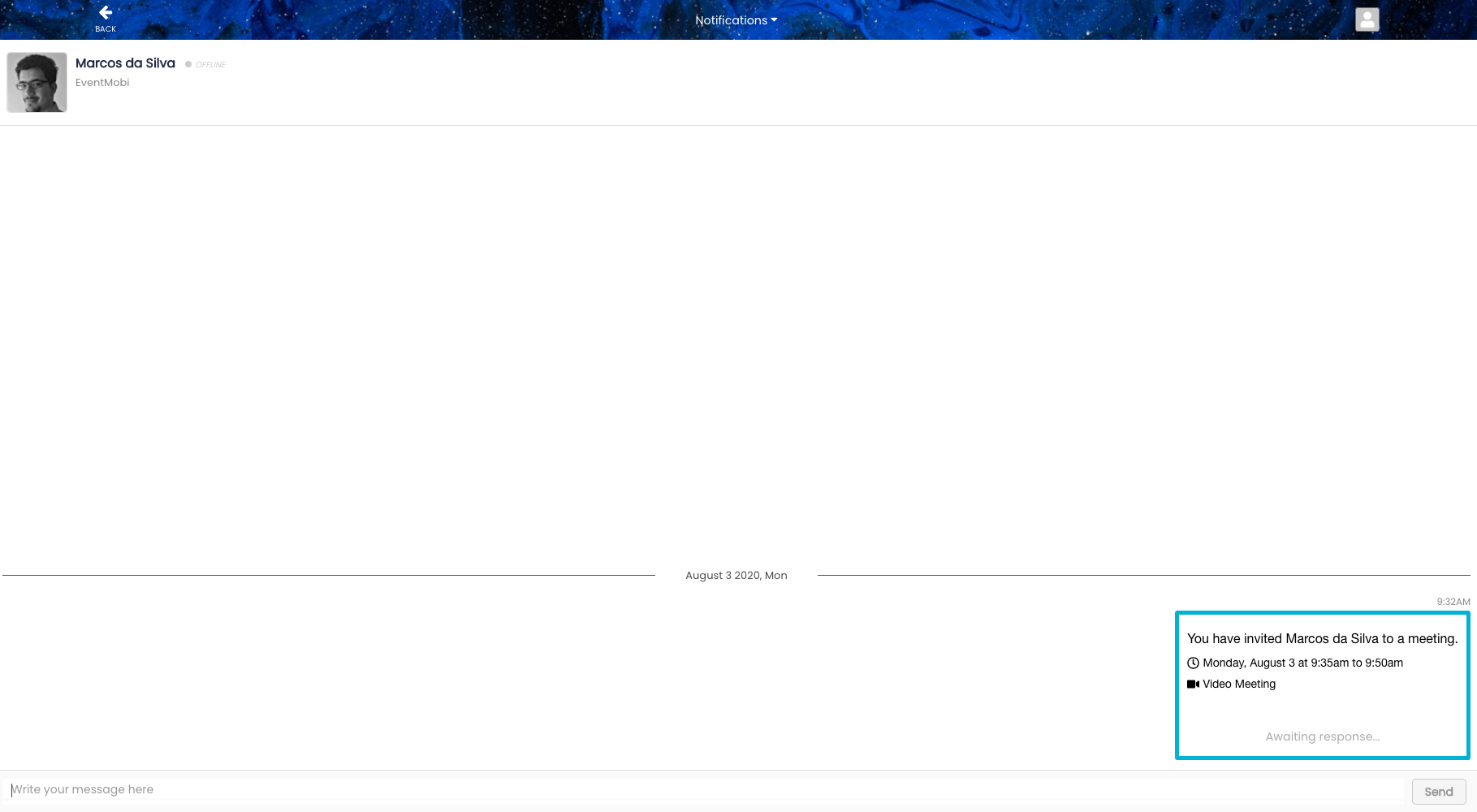 Once the recipient has provided a response, the status will update accordingly. Meetings that have been accepted, will be made accessible to both parties from the Messages area or from their personal schedule under the Agenda area of the Attendee Dashboard.
To join the video meeting, each person will just need to select Join Meeting option that is made available from the invite in the chat message, or from their personal schedule.


When joining the meeting, attendees will be brought to a new page outside of the Event Space where the video will take place - depending on the settings of the user's browser, they may also be asked to update their permissions for audio and video at this time.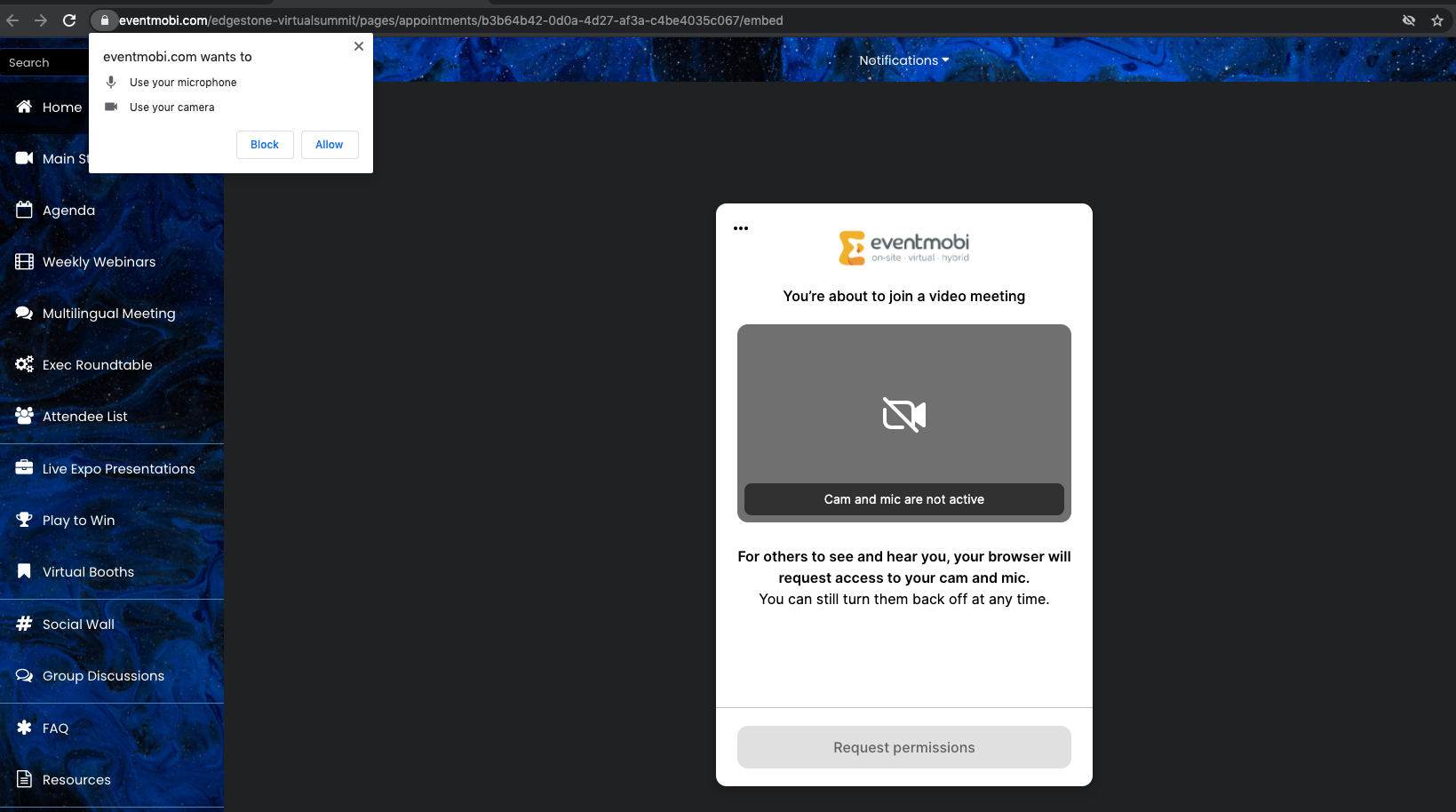 Once the user is in the video meeting they will have access to share their video, audio, screen and even chat directly from the meeting room. This room will be available to both parties for 24 hours, so even if the meeting starts or runs late, they won't have to worry about rescheduling!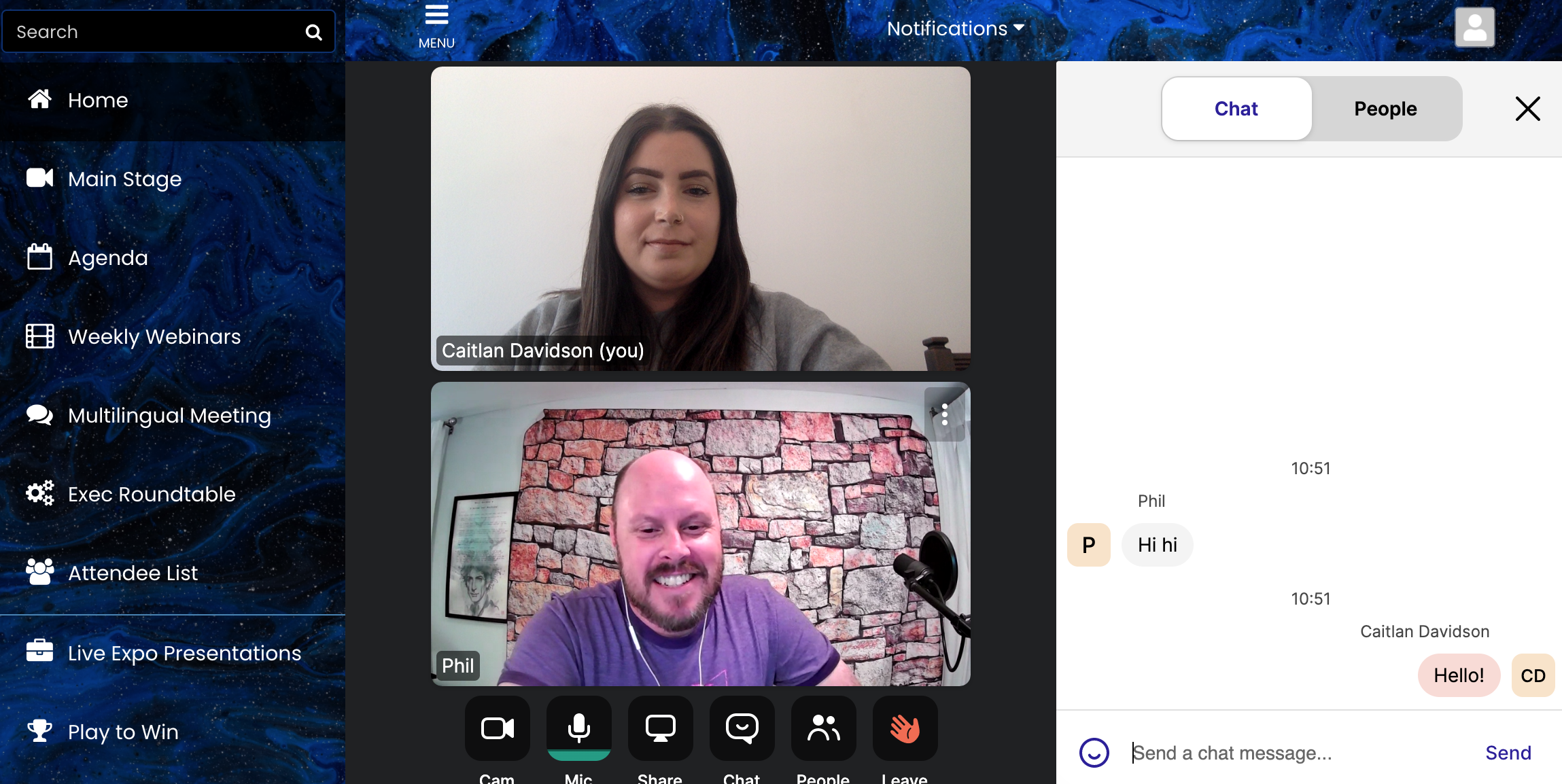 Can Attendees Interact with Exhibitors and Sponsors Using Video Meetings?
Companies at your event, such as Exhibitors and Sponsors, can book 1:1 virtual appointments with attendees using our Video Meeting feature. In order to do so, however, you will need to have the company representatives added to the People library so that they have a profile to send and/or receive meeting invitations and chats.
When using Video Meetings as a means to offer virtual appointments, it is important to note that attendees and companies will be responsible for managing their own schedules. This means any conflicts in a person's schedule won't be flagged, and it will be up to the sender and recipient to select a time that is not already filled by another session or meeting.