Within each profile of your People a library, a Check-In Code field will be made available to help you in streamlining the process of checking people into the event or into the sessions that they are attending. Once a code has been assigned to a profile, it will produce a QR Code which the person can access within the Attendee Dashboard under the My Badge area.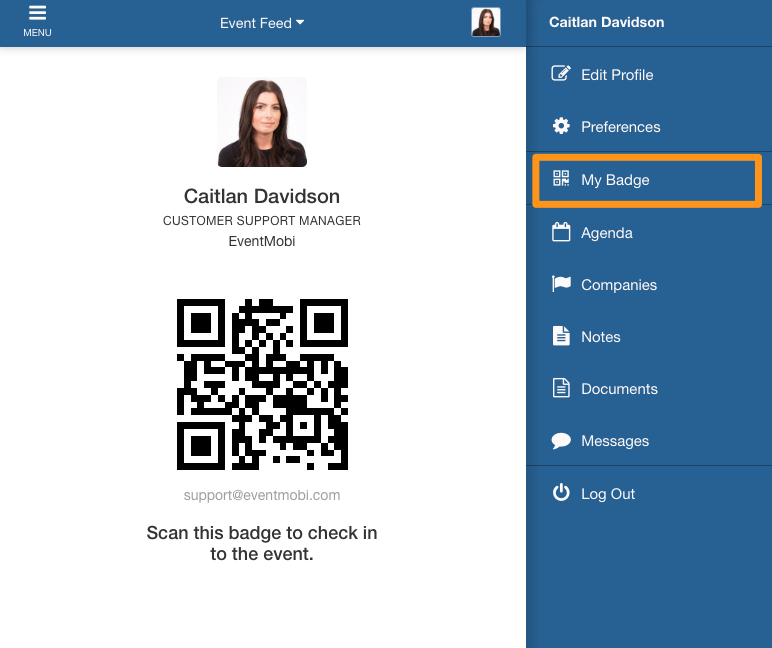 What should I add to the Check-In field for my People profiles?
By default, each profile will have a unique ID assigned as a check-in code. This code can also be customized if you prefer to use something else in its place - simply input the code that you wish to assign to the profile using the Check-In Code field available from the People profile in the Experience Manager, or from the People Excel template.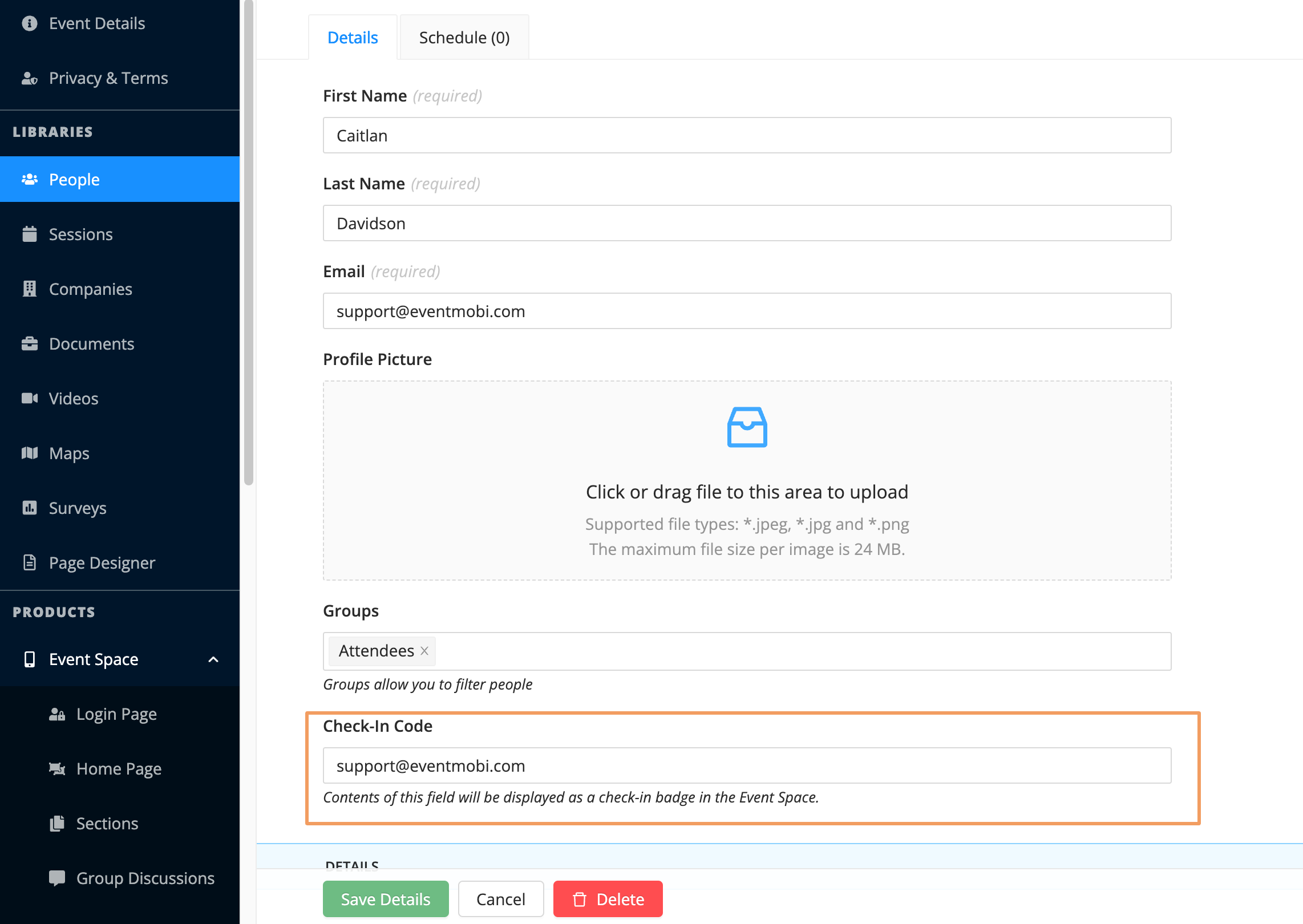 Does the check-in code I assign need to be unique for each profile?

While it is possible to assign the same check-in code to multiple profiles, we actually recommend using a unique code for each profile to help in making sure that the correct person is checked into the event using the code that has been assigned.
What should I know about using the check-in code onsite?
While EventMobi offers you the opportunity to assign check-in codes, our Onsite App or additional equipment will be required to read these codes and check your attendees in onsite at the event.
Will attendees still be able to access their Badge when they are offline?
Attendees will only need to be connected to access and download your app - after this has been done they will continue to have access to their badge within the Attendee Dashboard of the event app.
Can I use my own QR code rather than the ones provided by Eventmobi?
The short answer is "yes". But the longer, more accurate answer is that the QR code itself doesn't matter. What matters is the data within it. As long as the QR code you generate contains what our system is expecting, it doesn't matter how you generate the QR code. As long as the unique identifier you are specifying (whether generated by your registration system or another identifier) is entered in the profile in the Check-in code field (or Custom Check-in Code if you are using the excel spreadsheet), then it will work with our system.