Can I enable Closed Captioning on Google Chrome?
Google Chrome supports closed captioning directly within the browser, which means that any meetings or sessions that you are attending can benefit from using this feature.

Step 1: Make sure you have the latest version of Chrome
Open Chrome on your desktop
Select the Chrome option appearing in the top menu/toolbar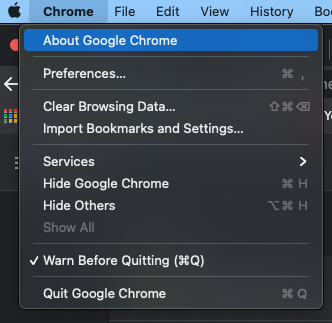 Click About Google Chrome
If you need an update it will tell you on the page that appears - simply click Update and relaunch Chrome.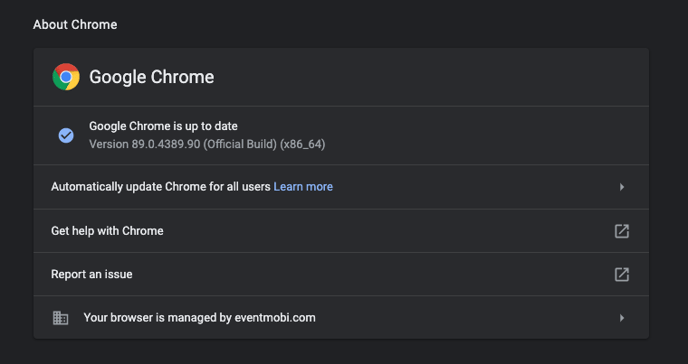 Step 2: Visit the Settings area and click on Advanced
Step 3: In the Advanced options, select Accessibility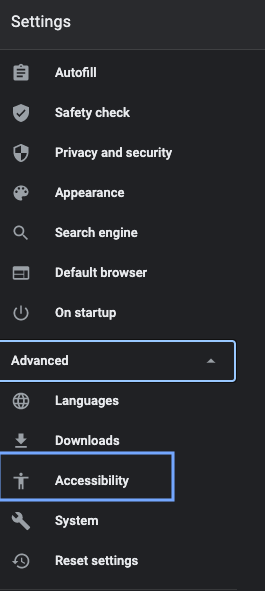 Step 4: If you have the latest version of Chrome, you will notice a Live Caption toggle.
Step 5: Set the Caption Preferences
Click on Caption Preferences
Adjust the font size and style of the background text as needed

For more information, visit Google Chrome's article on captioning audio and video.