Addressing the pre and post states of your livestream sessions can be tricky as they are happening in real time, without any opportunity to make edits in advance. When offering your sessions using our Custom URL video source, you will notice Pre Stream Image and Post Stream Image options available to help in addressing attendees before the session begins and after it has concluded.
By default, your Pre and Post Stream Images will display as a black screen that includes text. For the Pre Stream Image, you will notice the session name, session date, and start time outlined for attendees before the live stream begins. The Post Stream Image, by default, will display the session name and text indicating that the session has ended.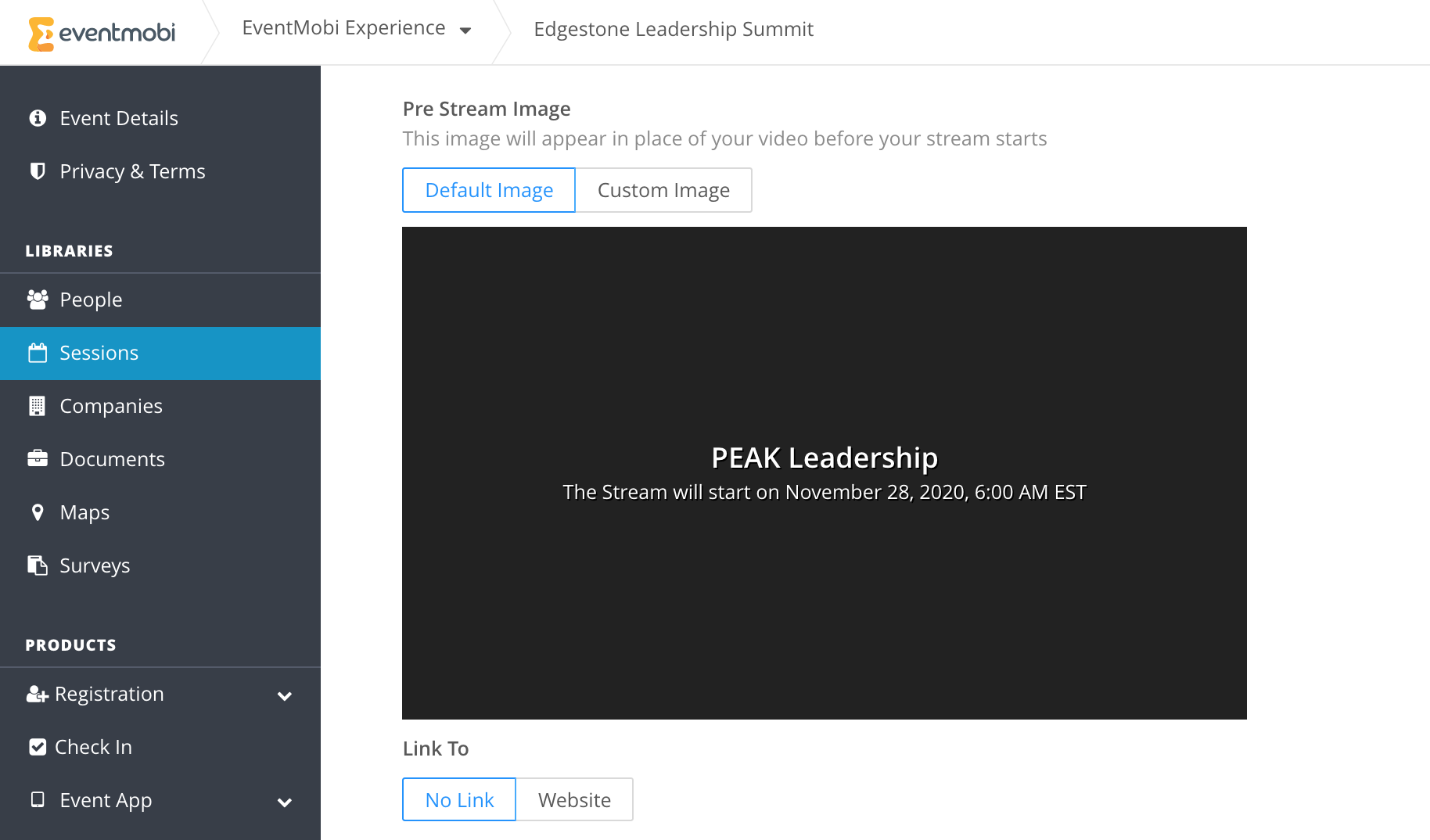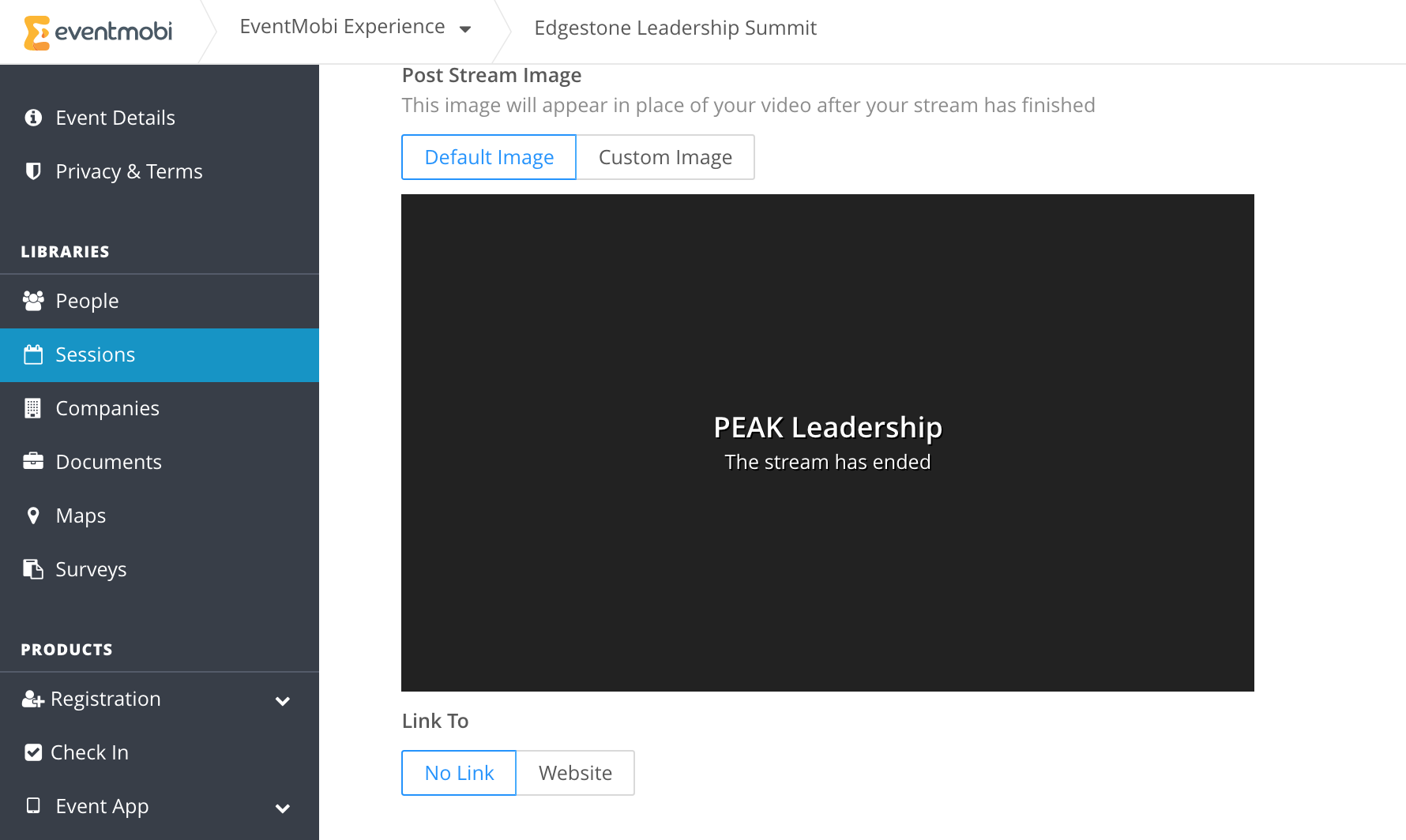 To offer a fully branded, and custom experience to your attendees consider using a Custom Image instead. A JPG or PNG image up to 24 mb can be uploaded to help in tying into the theme of your event, or the branding for your organization. The size of the image that you will need to use will ultimately depend on the size of the screen that it is going to be displayed on, but a minimum of 1200 px by 675 px (or a ratio of 16:9) will be required.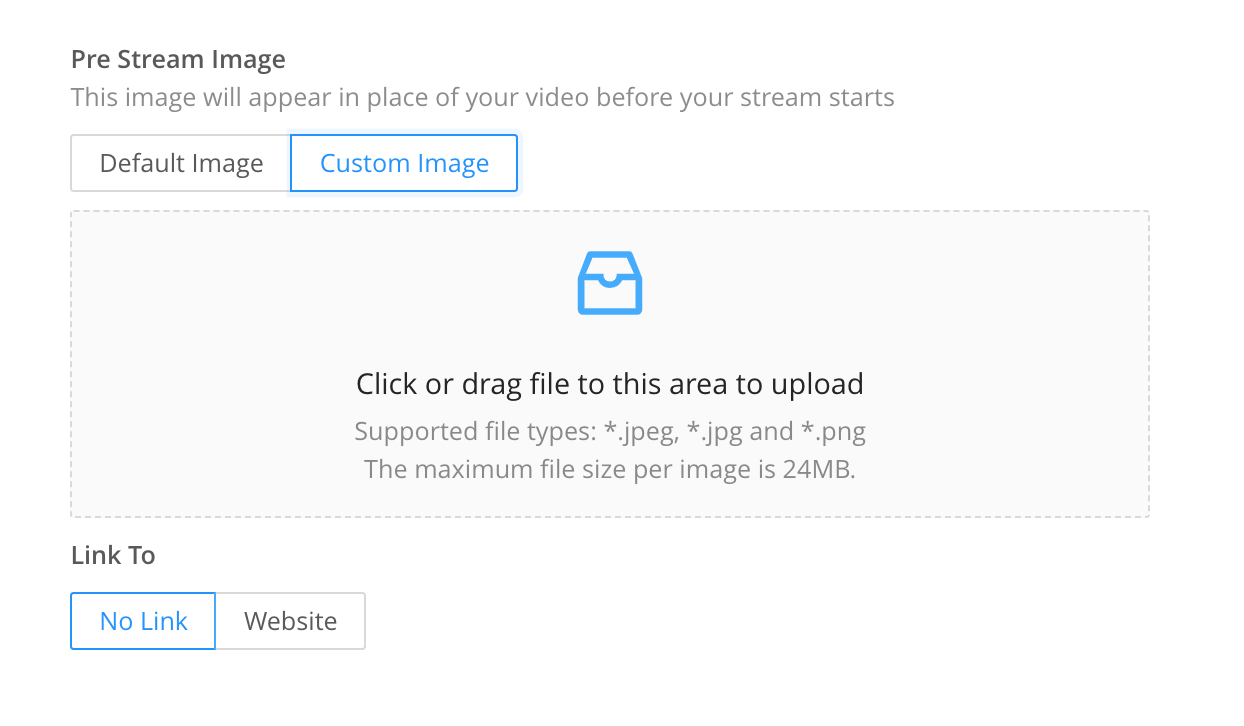 Pre and Post Stream Images can also be linked to a URL if you would like to direct attendees to content before or after the session. To create your link, simply select the Website option found under 'Link To' and insert the URL that you would like to use.