Badges that you have created within the Badge Designer can be ordered directly from the Experience Manager to help in offering a more seamless, time effective and consistent experience when it comes to pre-printing badges for your upcoming event.
Submitting an Order for your Pre-Printed Badges
Once your badge design is complete, you can select the Order Pre-Printed Badges option found at the top right hand side of the page.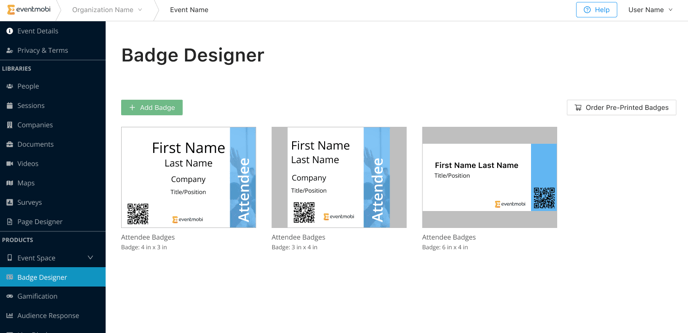 On the following page, you can select the radio button for any badges that you would like to have printed, along with the quantity of badges that you will need.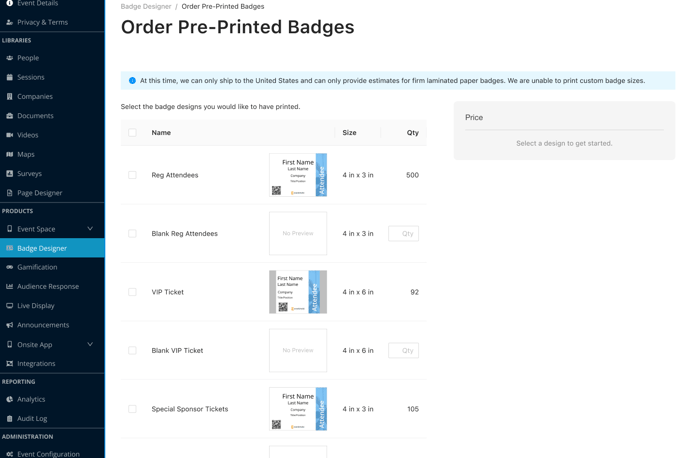 Once your selections and quantities have been set, you will see the applicable cost and the estimated delivery date that will apply to the order.
If the estimated delivery date exceeds the start date of your event, a warning message will display.
Note: Orders can still be completed when the estimated arrival warning appears. Please be mindful of any timelines that may impact your event when deciding on whether or not to proceed with submitting an order.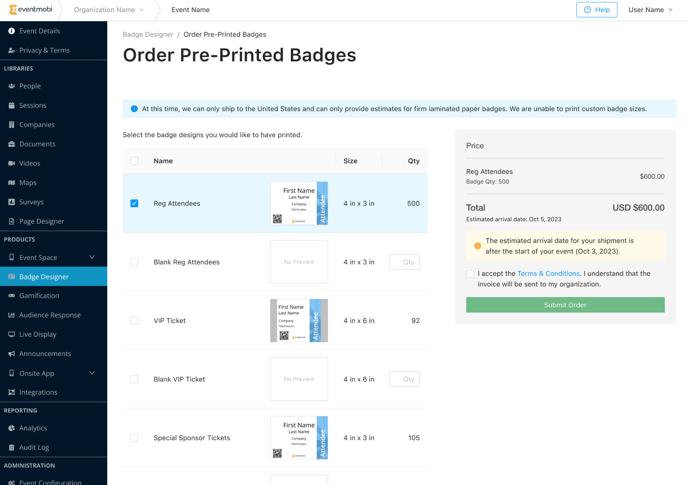 To proceed with the order, all required information in the Shipping Details area will need to be provided, along with reviewing and accepting the Terms & Conditions.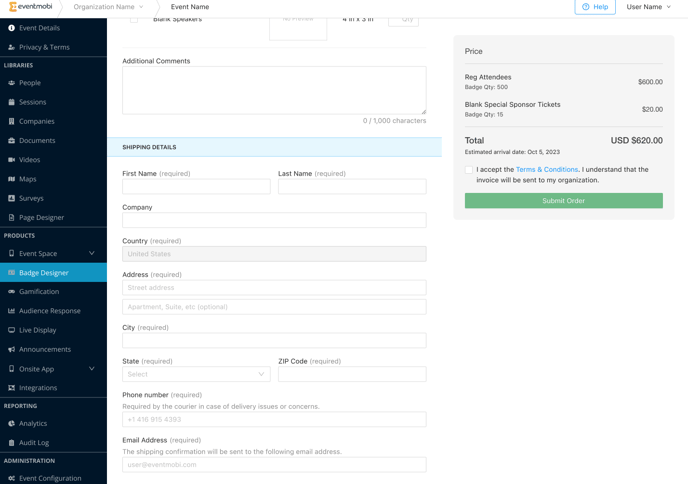 Once all requirements have been met and the Submit Request option has been selected, a confirmation pop-up will prompt you to confirm that you would like to proceed with placing the order.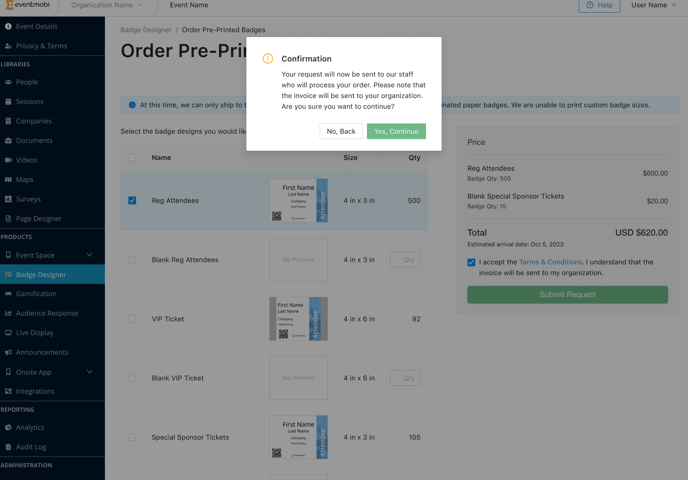 A confirmation email will be sent to you after confirming your badge order. This communication will allow you to review the order that you have placed and to make any necessary adjustments to the order.
Note: Adjustments and cancellations cannot be processed after the order has been confirmed. Additional badge orders can be submitted as needed for the event.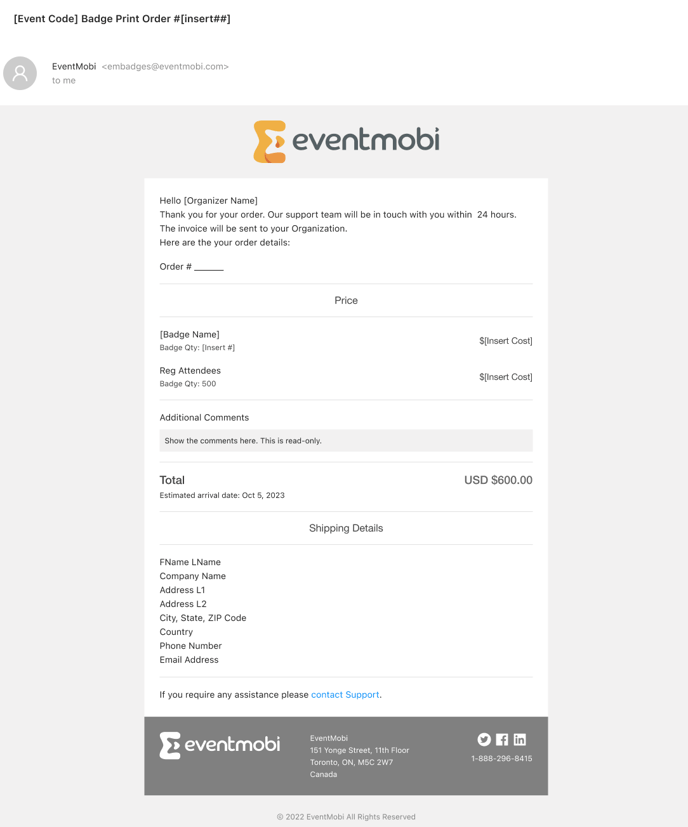 How will I be invoiced for my badge order?
Any badges that you order will be invoiced separately from your event package invoice. Invoices will be sent directly to your organization, and will apply to each individual badge order that was placed.
Is Badge Ordering available globally?
Pre-Printed Badges are now available to customers in the United States. Current options include firm laminated paper and standard badge sizes.