This article will show you all the ways to best engage and take advantage of all the features in your Attendee Dashboard!
The Attendee Dashboard is a central hub where Attendees can find all the information that is attached to their profile, update preferences, and find any content they have saved to their profile. We will show you all the things you can find in your Attendee Dashboard
Jump To...
Favourited Virtual Booths/Companies
Check Messages & Appointment Requests
Attendee Dashboard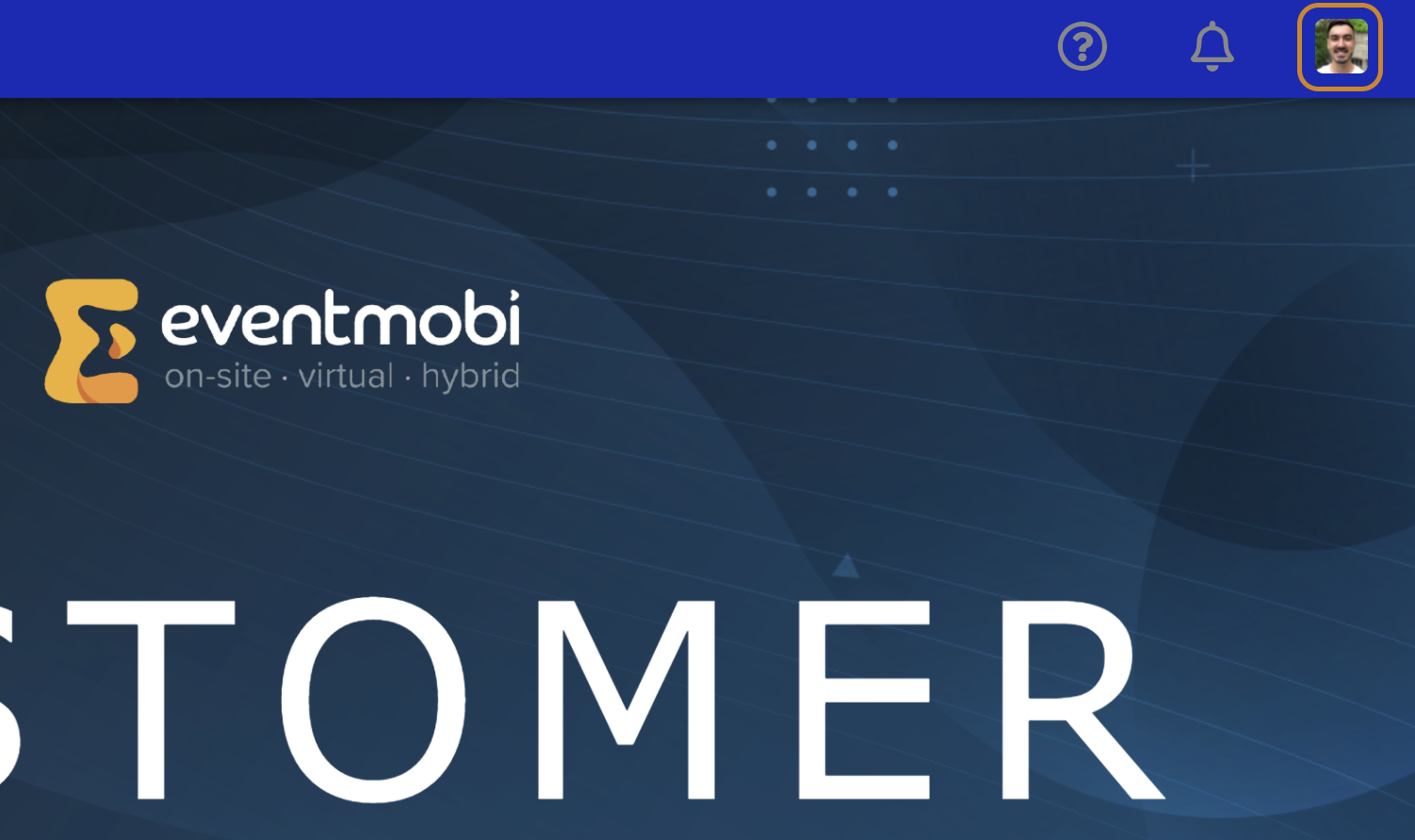 Your attendee dashboard is your personal dashboard to store all of your personal favourite documents, companies, and where you will update all of your personal preferences. This dashboard is your central hub that is completely unique to you and your profile.
Edit Profile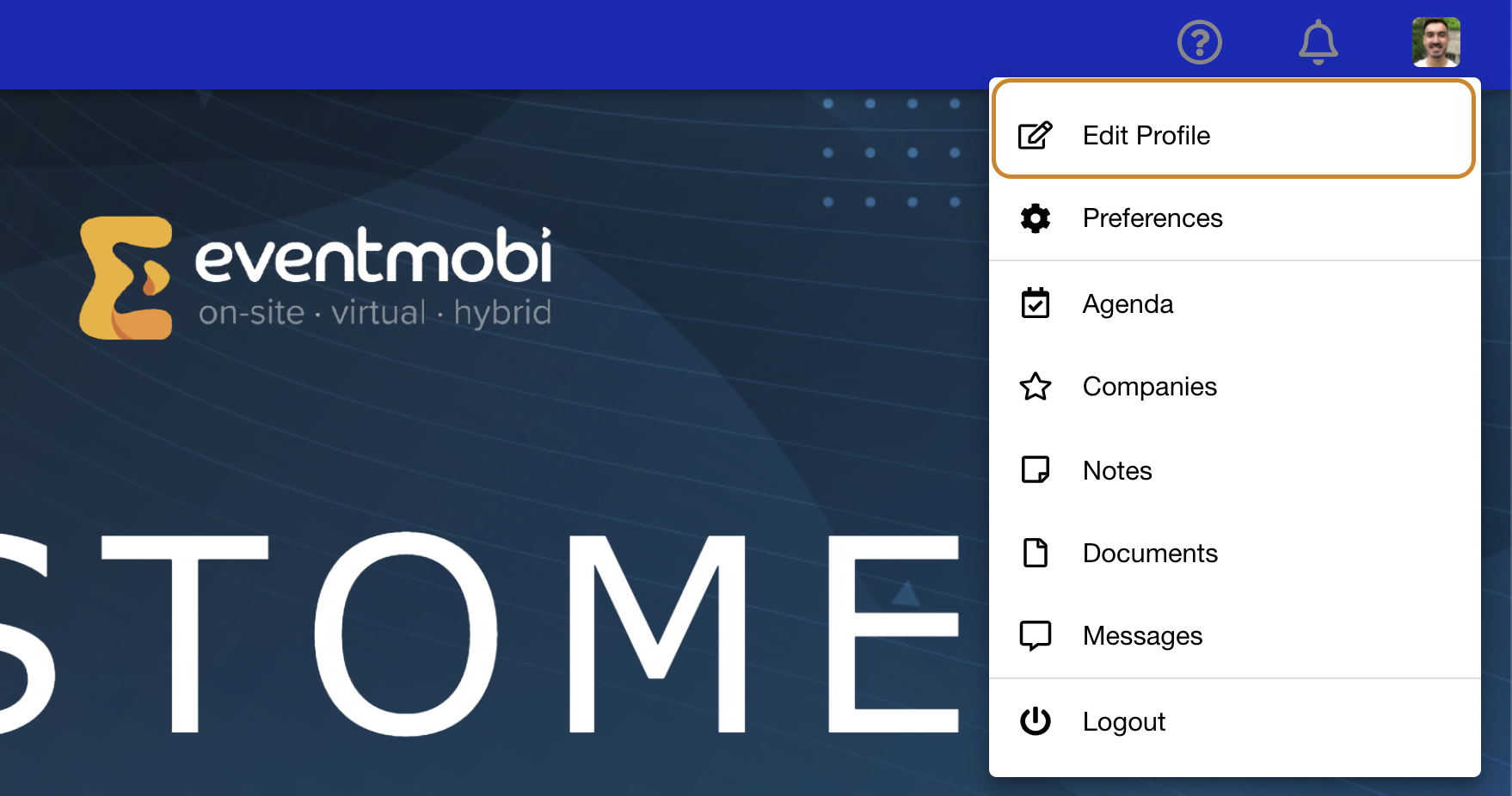 To edit your profile and update your profile picture, click on your current profile image and select "Edit Profile". From here you can upload a new image or edit all the information that is visible in your profile.
Update Preferences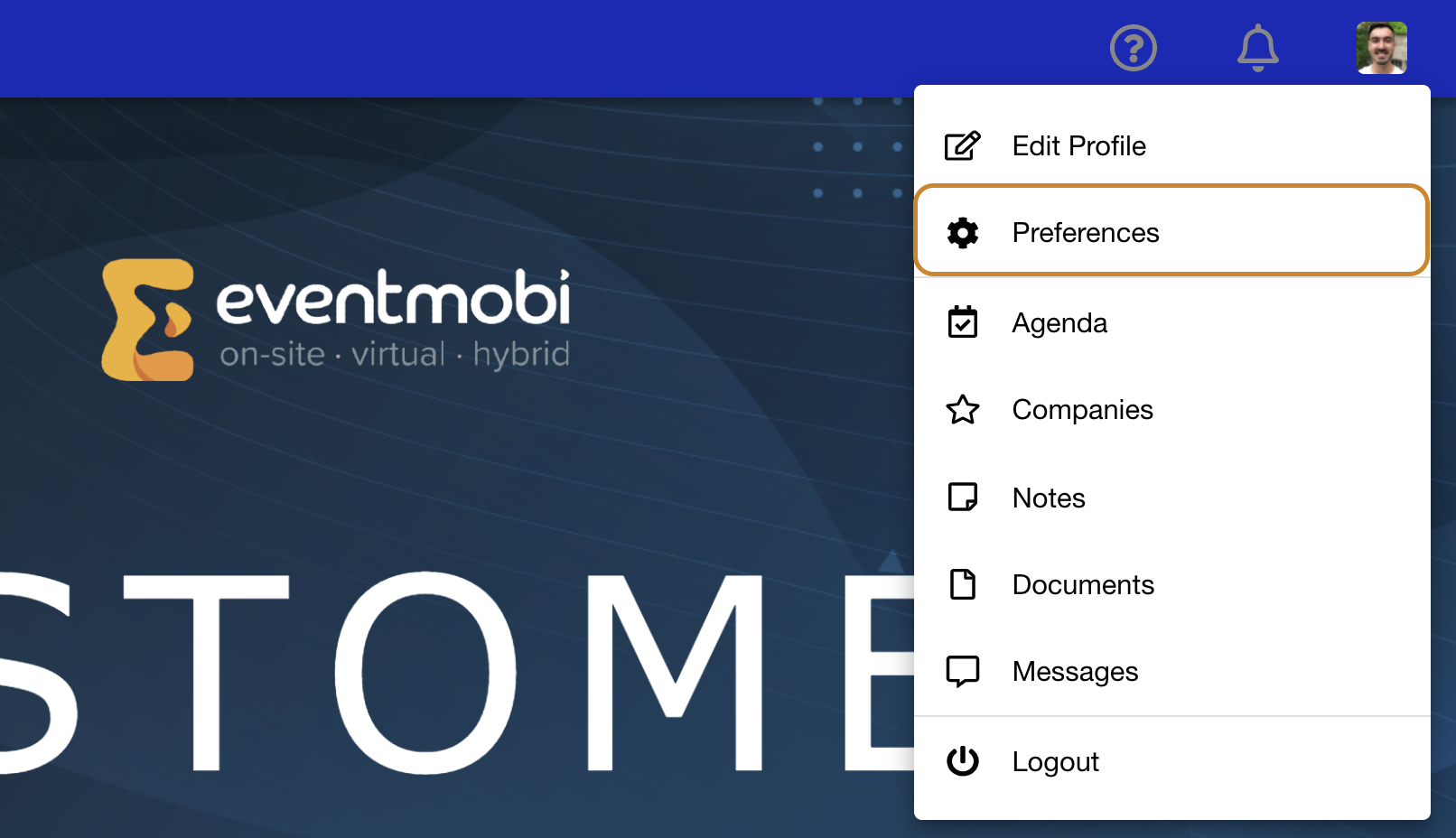 Preferences is where you can update important default settings in any virtual space. Here you can the following preferences:
Engagement feature enabling/disabling
Email notification preferences
Push notification preferences
Participant listing orders
Event language preferences
Timezone preferences
Personal Schedules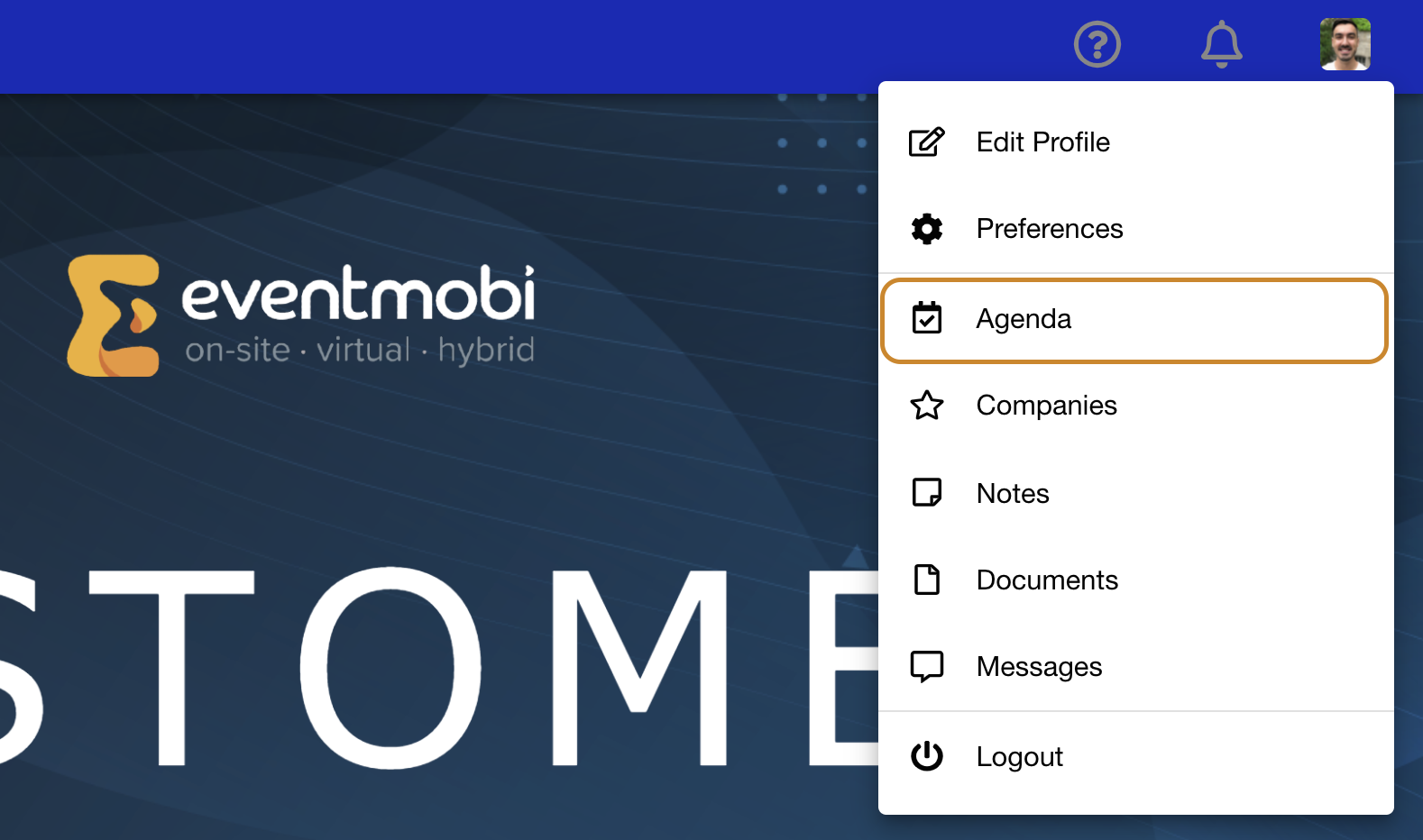 The first item in your attendee dashboard will hold your Personal Schedule. These are sessions that have been assigned to you or that you have favourited in the agenda list.
It is important to note that the name of this section may different as it can be updated by the event organizer.
Favourited Virtual Booths/Companies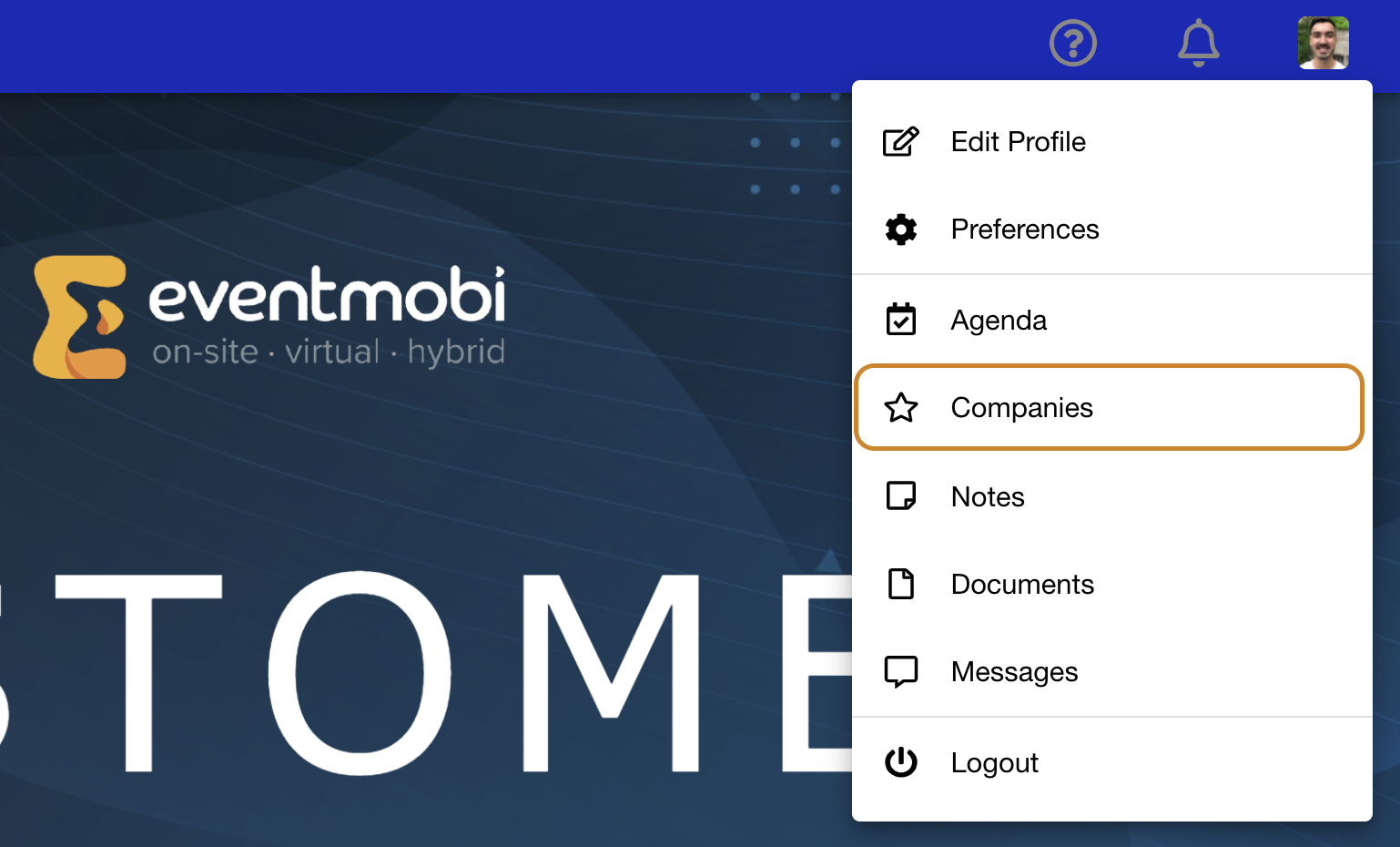 Once you have added company profiles or Virtual booths to your favourited lists. This is where you will find all those profiles to review later on.
It is important to note that this item can be named differently by the organizer.
Finding Your Notes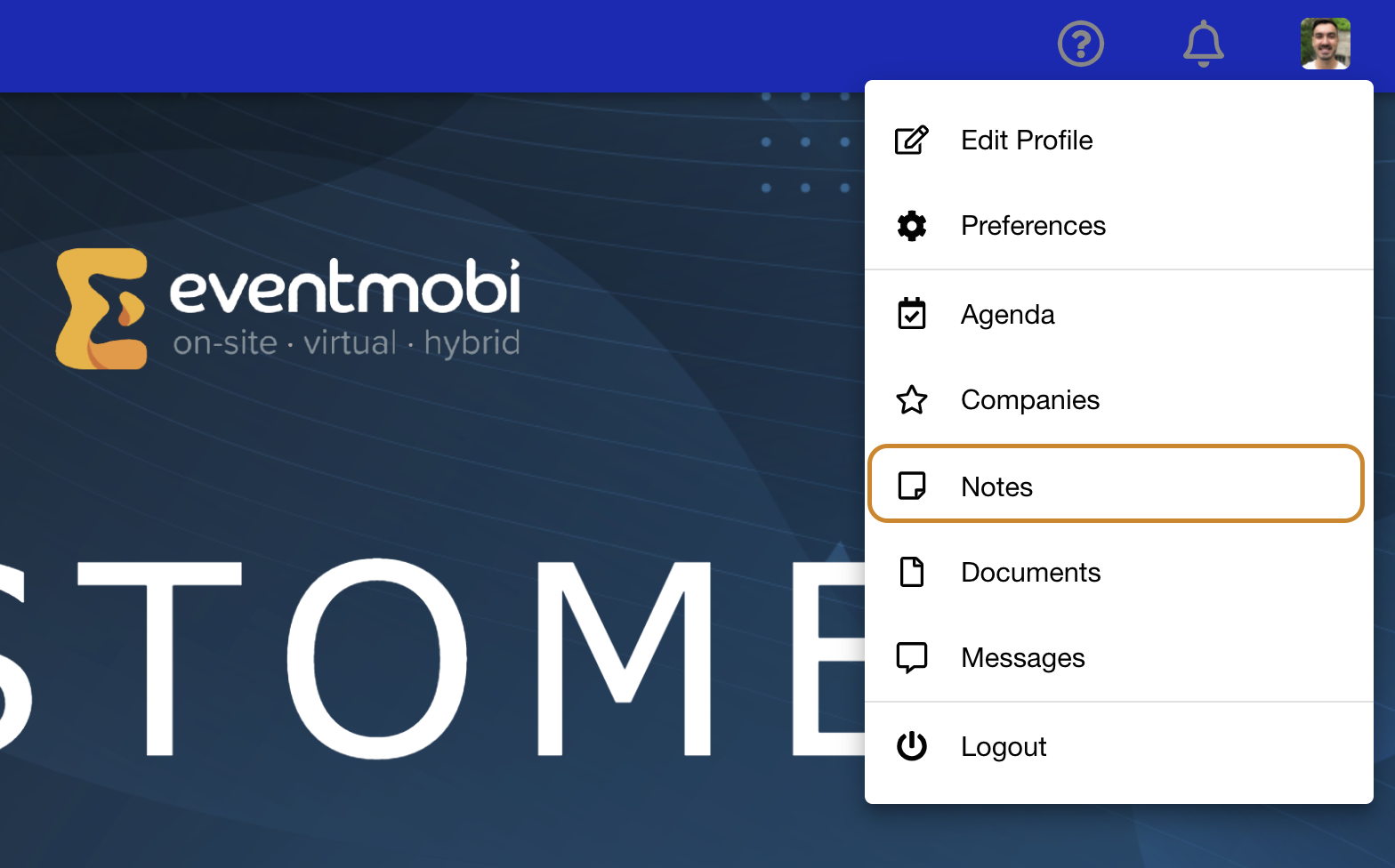 Notes that you take when viewing a session or company profile will all be saved to your Attendee Dashboard so that you can view them whenever you would like.
Documents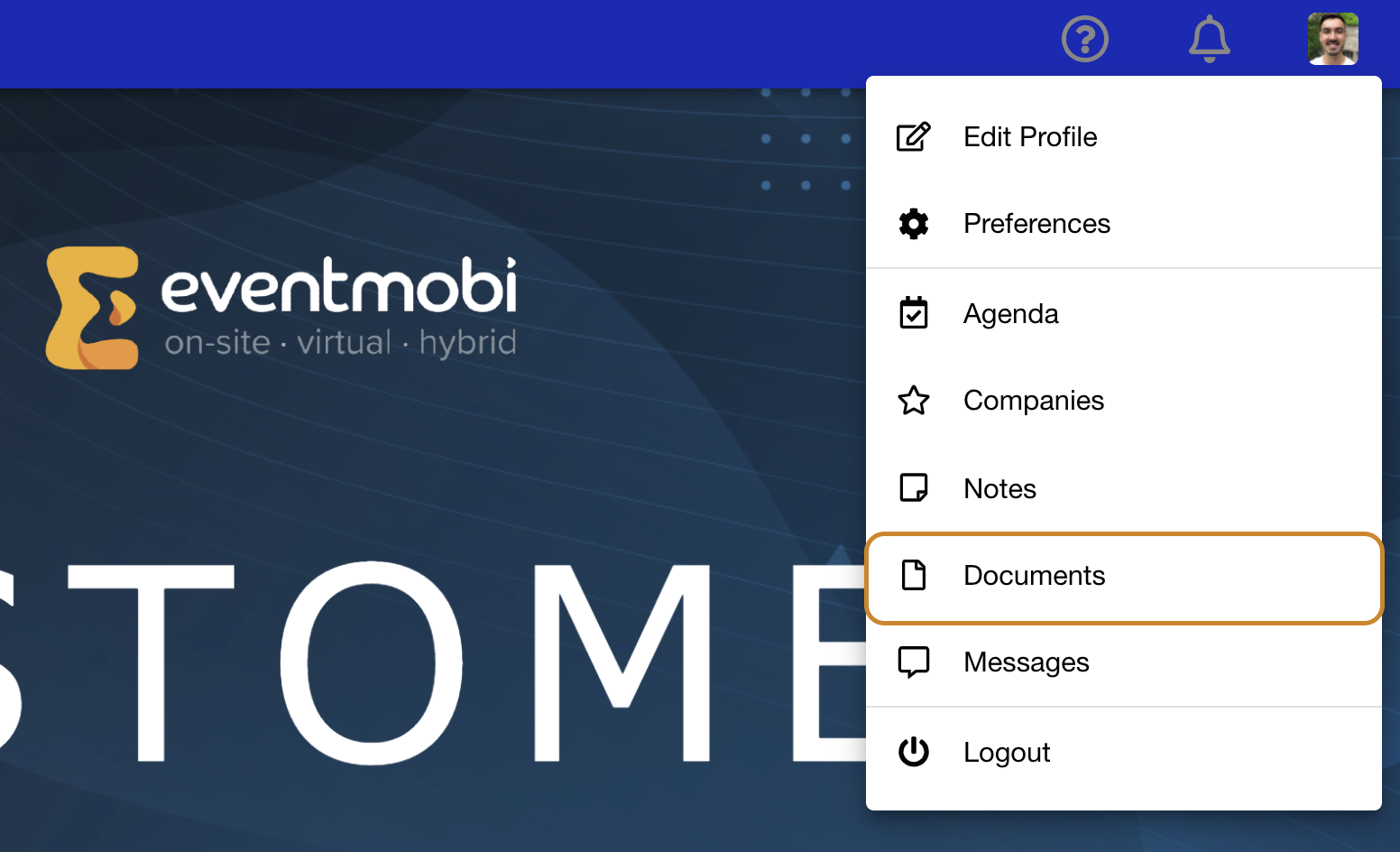 Documents that have been made available to you in the left hand menu, company profiles, people profiles, and sessions can all be favourited and added to your Attendee Dashboard. Once you have favourited them, you can find a full list of all of them here.
Personal Messages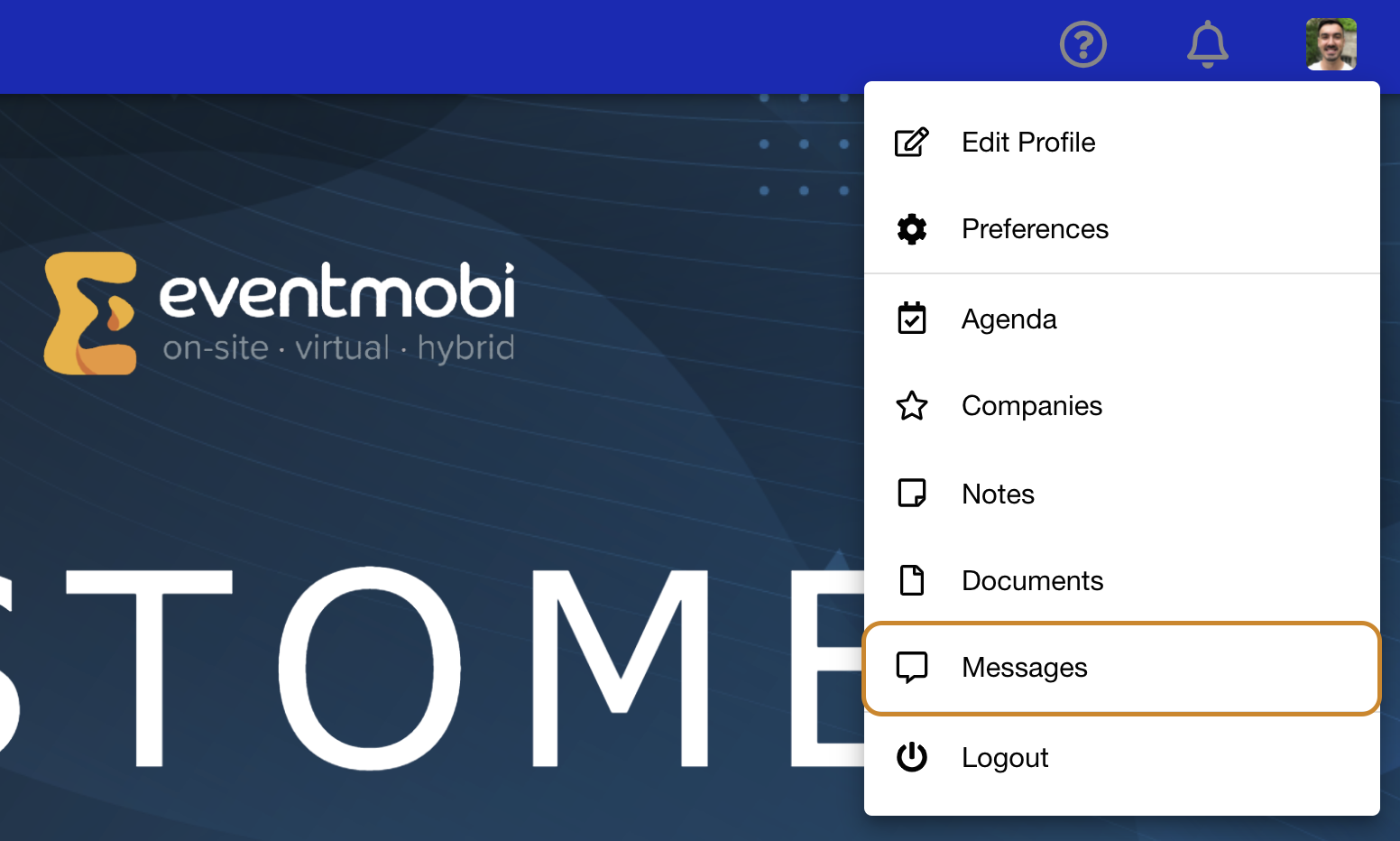 If you have received a personal direct message or want to send a message to meet with an attendee to further discuss an interesting topic, you can find the messages dashboard by selecting "Messages" in your attendee dashboard.
Logout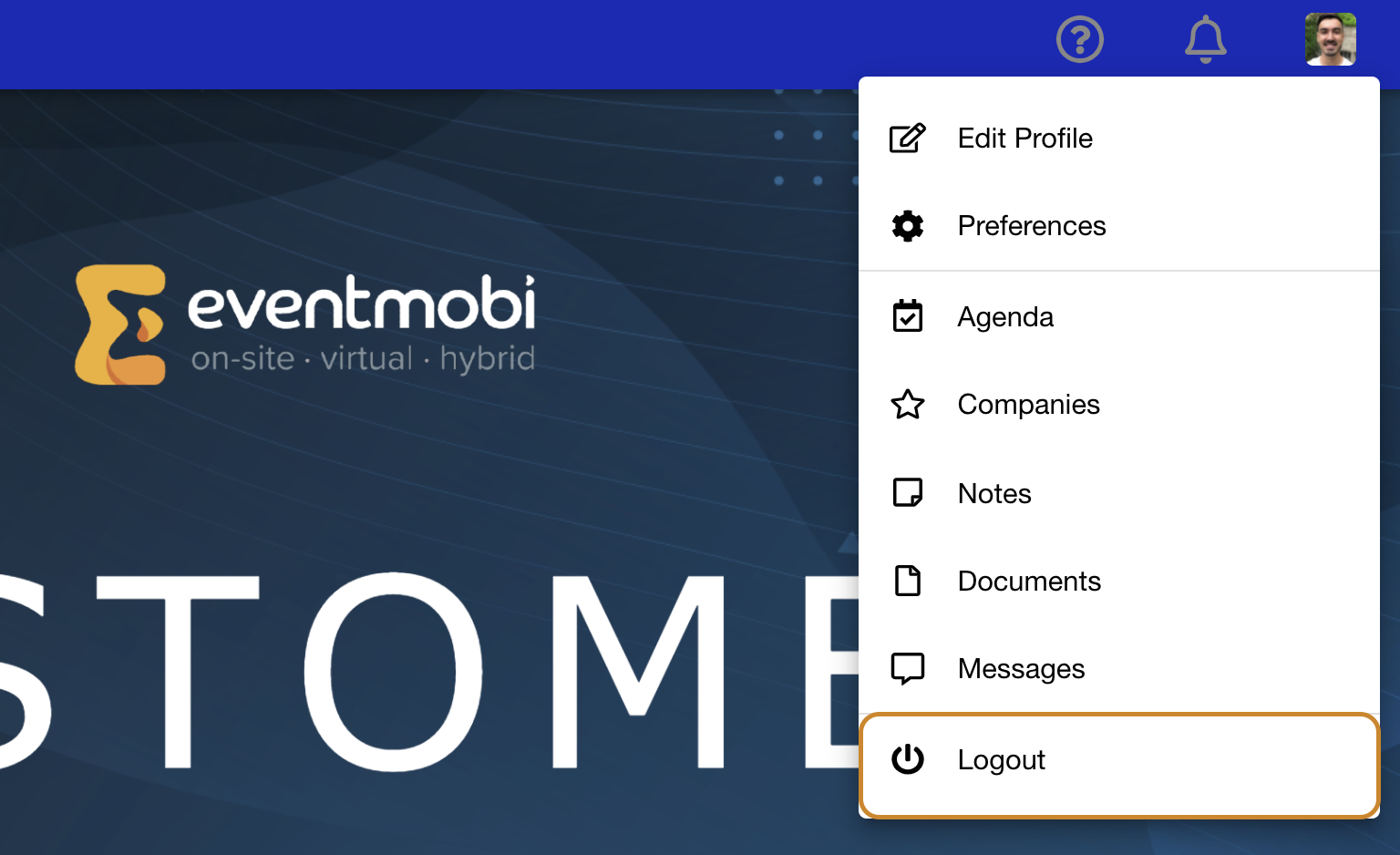 Logging out of your profile can be easily done by clicking Logout in your Attendee Dashboard, this will either take you out of the event space if login is required or take you out of your profile if the event does not require you to login to access it.
Notifications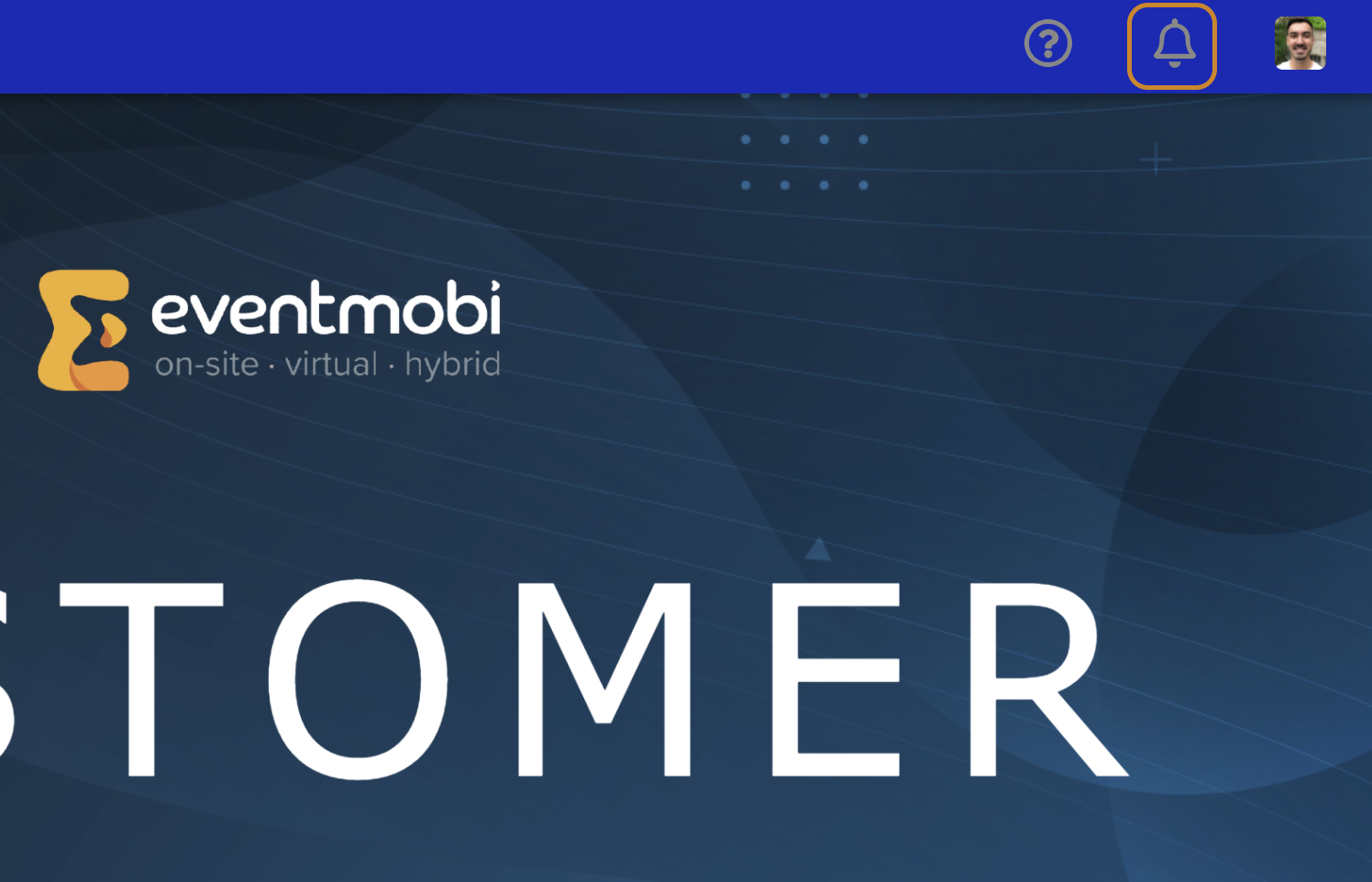 The notifications bell will update in real time to let you know where there are important announcements or messages that you have received. This will be important to review when there is a notification to ensure you're update to date and connected with anyone who has reached out to you during the event.
Announcements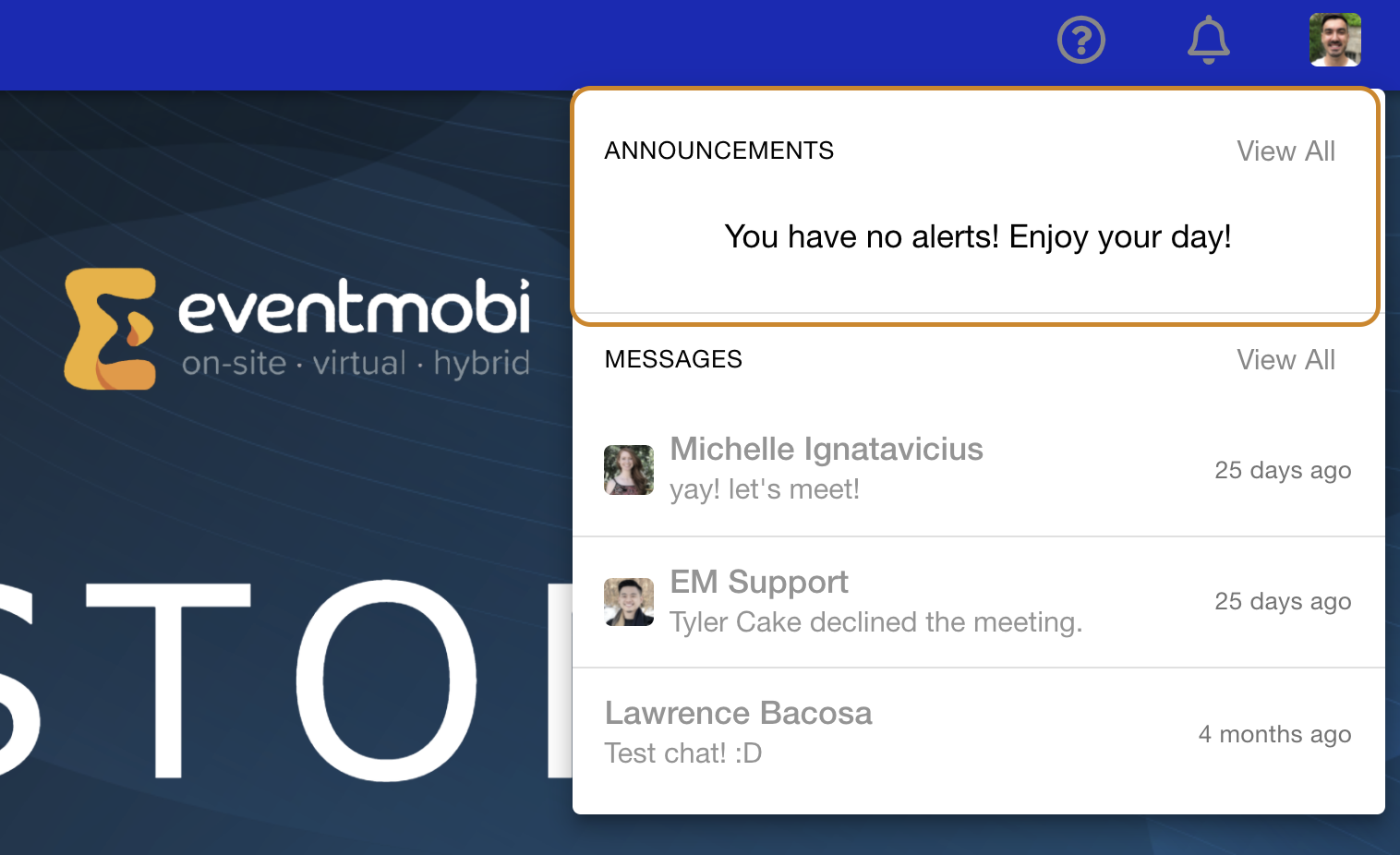 Announcements is where you will find all the announcements the organizer has sent out to you. This is an important space to review to always make sure that you're up-to-date with any important information the event organizer would like you to be made aware of.
Messages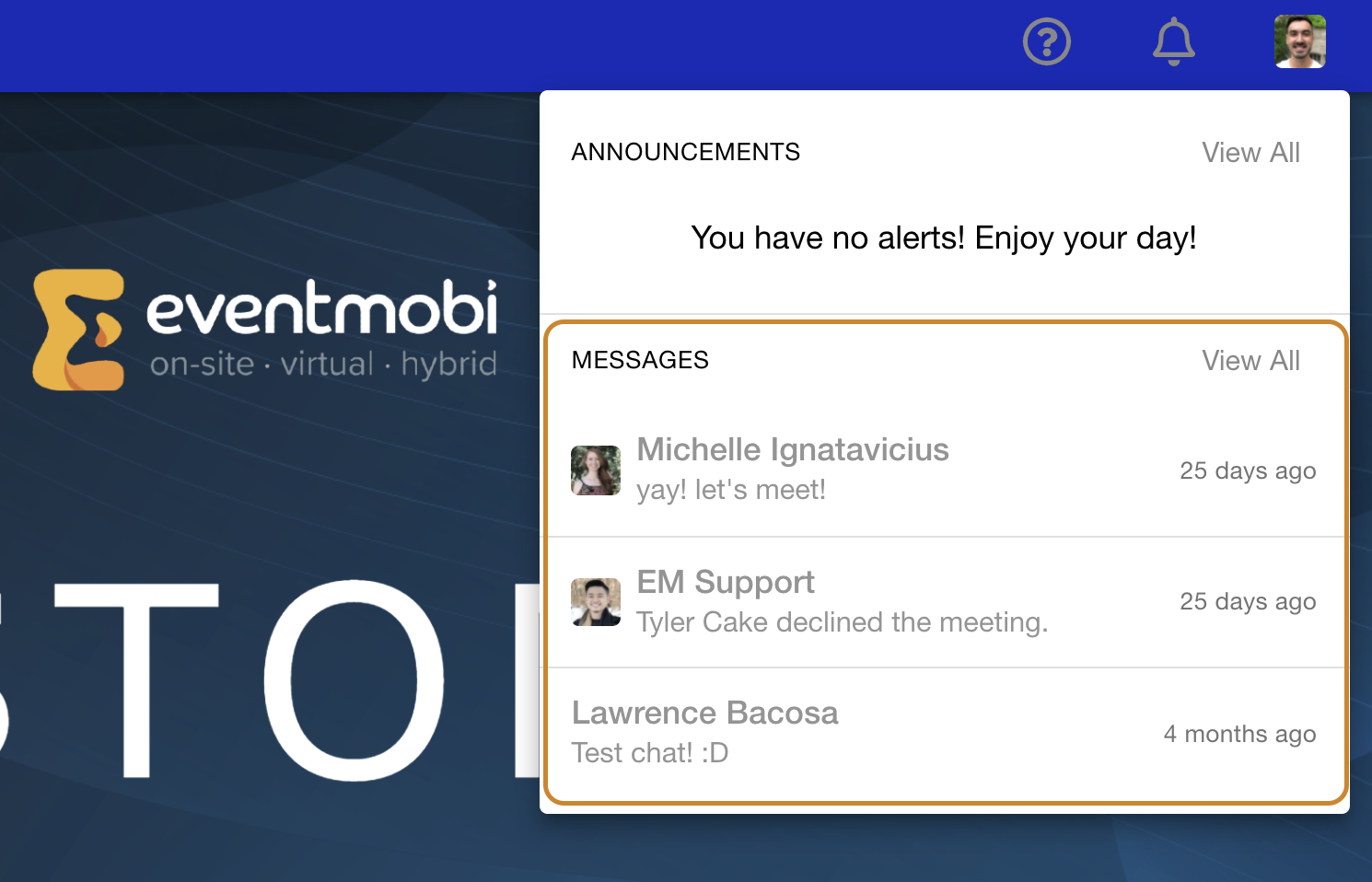 You will be notified here to let you know of any new messages or appointment requests that have been sent to you. You will see the top 3 most recent messages that have been sent to you by other attendees, you can click on the message itself to go directly to it or click "View All" to see all of your messages and requests.
Live Attendee Support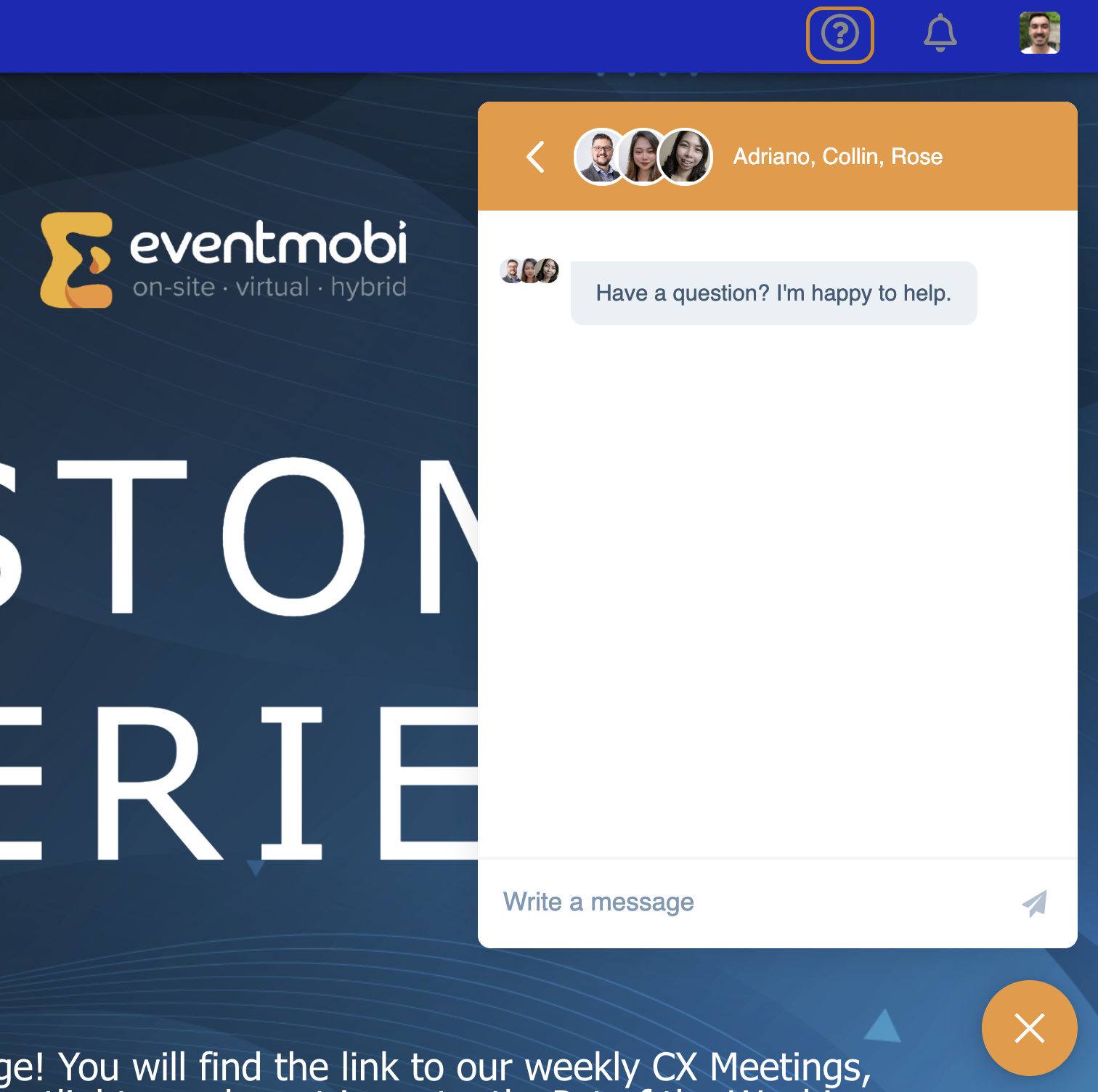 If your event has Live Attendee Support, you will see a third icon that will allow you to talk directly with Technical support specialists to assist you with any troubleshooting you may need during your event. Clicking the ? icon will start a chat with our Support team to assist you in real time.
It is important to note that this feature is not available at all events and may not be populated for your event.