Does the Rich Text Editor support Google Fonts?
The entire Google Font library will be available to use within any Rich Text Editor in the Experience Manager, allowing you to select the font type and size that you wish to use within your description fields.
Up to 10 fonts can be selected and added to the fonts list within the editor for you to easily access when needed. When using the HTML editor, you can reference any Google Font directly into the code to use it for the text you are adding. The Rich Text Editor will also carry over any Google Fonts that you copy and paste into the Experience Manager.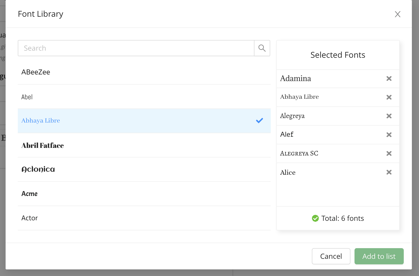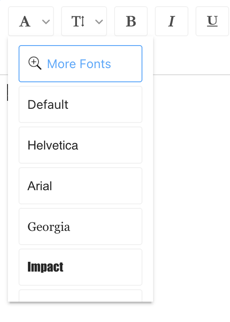 Please note that Some fonts such as Gotham are free for private use, but require a license to be used commercially

Over Google fonts, there are many similar alternatives available that you can select to be used with the Rich Text Editor simply complete a Google search for "Google Font alternative to font name"