The EventMobi app provides Apple and Android users the option to download one single app that will provide them access to the event information for the various events you may be organizing. A Smart Launch page is assigned to each event to make navigating to the relevant event information even easier.

How To Download The EventMobi App
1. Visit the Smart Launch page assigned to your event. It should follow the format eventmobi.com/app/eventcode.
2. Select the Get The App option to download from the Apple App or Google Play store.
3. Once the download is complete, the event information will launch automatically.
If a user has already downloaded the EventMobi App to their device, and visits the Smart Launch page, then they will instead have the event information launch automatically and will not need to re-download from an app store.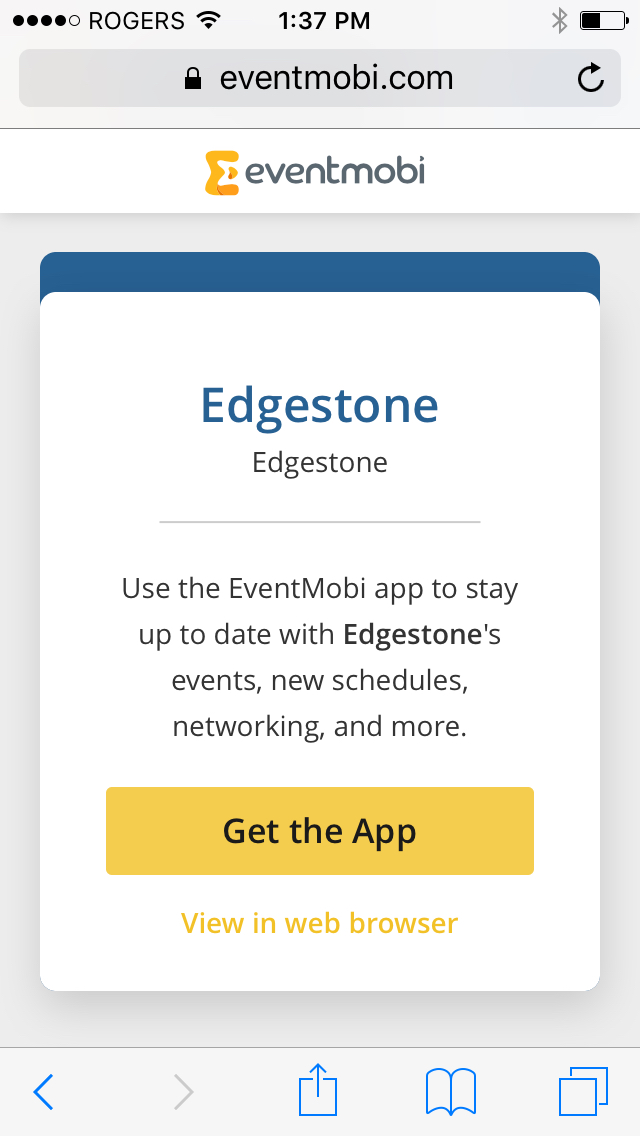 If you would like to download the EventMobi app directly from the Apple Apple Store or Google Play you can use the following links instead:
Push Notifications
Push notifications can be received by Apple and Android device users who have downloaded the EventMobi app to access your event information. It is important to note that upon downloading the app, they must provide permission to receive these notifications on their device. Users can update these permissions at any time within the Settings area of their device if necessary.

Non Apple and Android Devices
Users who are accessing the Smart Launch page from a desktop or Windows device will not be prompted to download the EventMobi app from an app store, but will instead be directed to the event information directly. It can be installed to the device by creating a shortcut on the home screen. Upon opening the app, a set of pop-up instructions will advise the user on how to do so, or they can access the Install App option available at the bottom of the app menu.