Advanced Interactive Mapping offers a seamless experience in navigation when it comes to directing attendees to your event venue and in finding their way to the sessions, activities and exhibits that are happening within it.
While you may have experienced our Image and Google map types in the past, Advanced Interactive Mapping can bring additional benefits to your event by offering support for more complex venues and use cases including:
Multi-floor venues within a single map
Directions between venue locations
Route accessibility information
Search for locations (including keyword search)
Venue overlay on a neighbourhood map
Language and localization features
Customization and branding options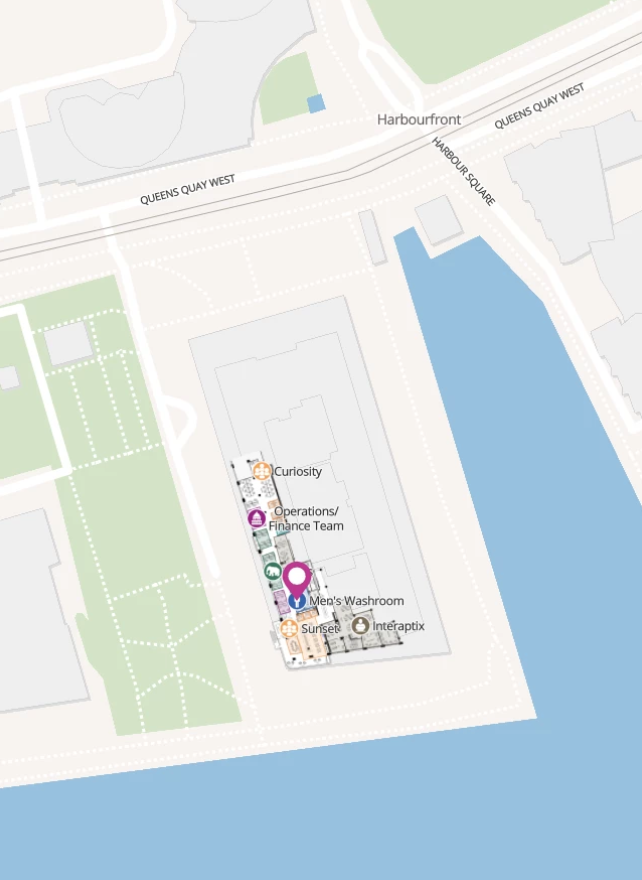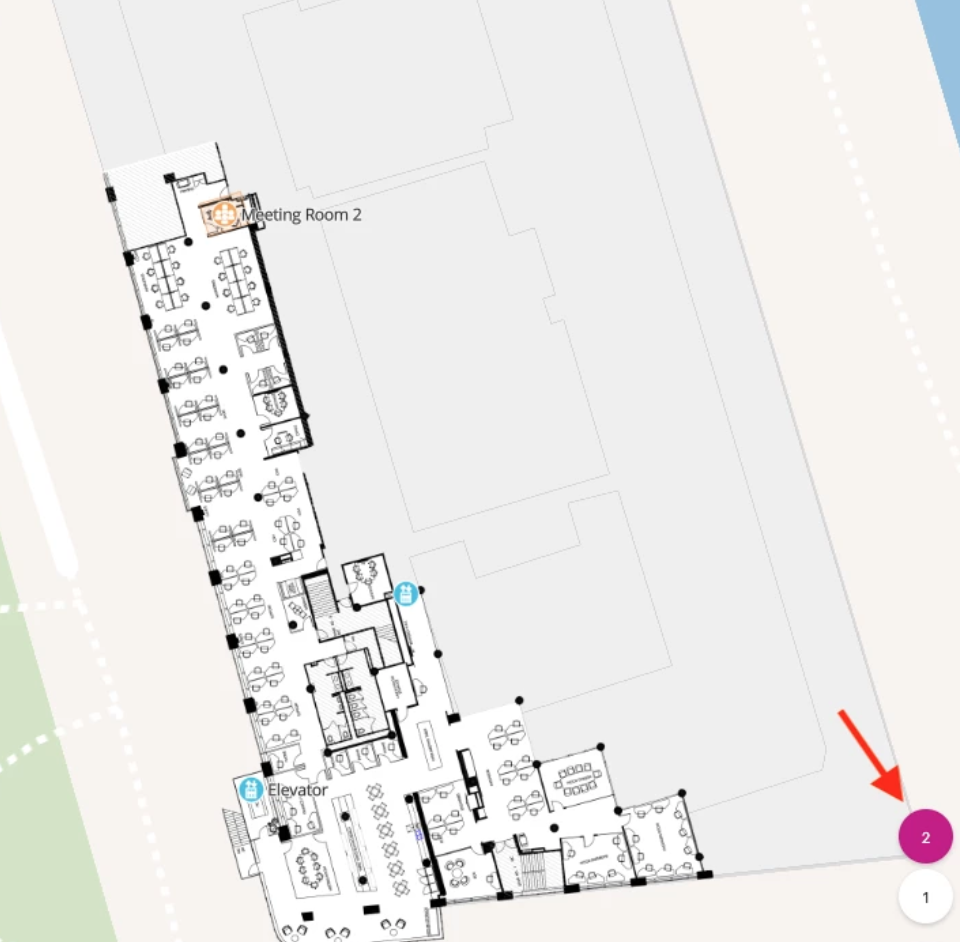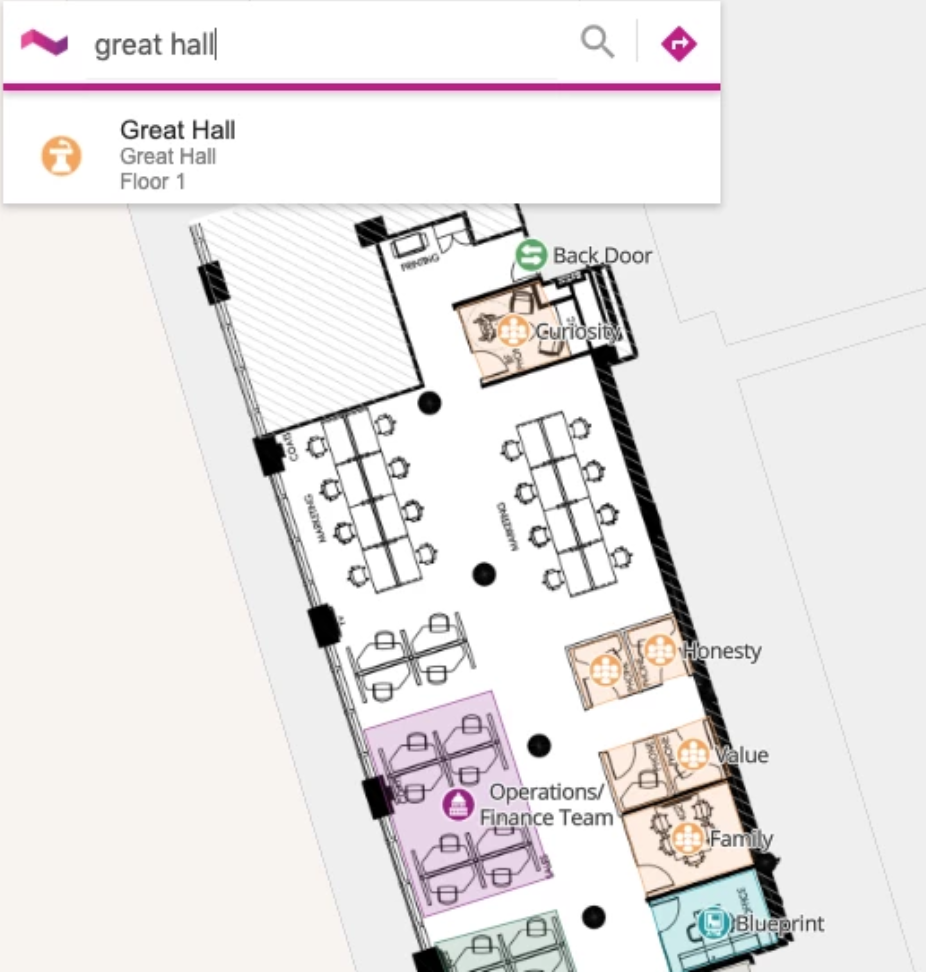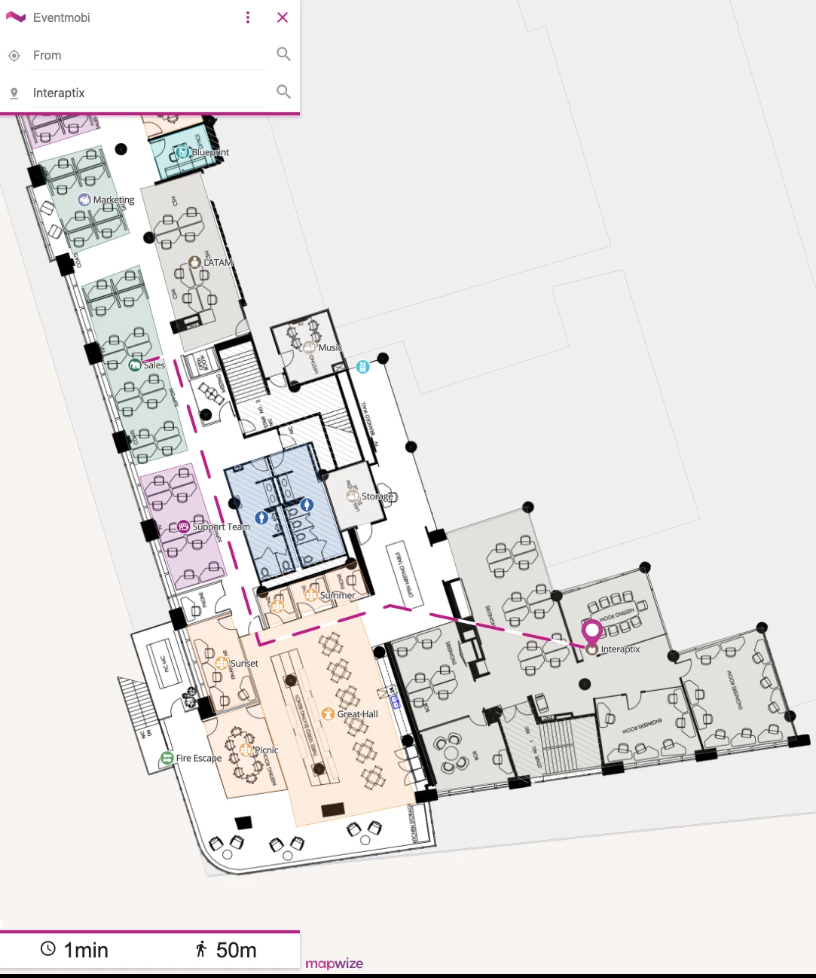 How do I have my Advanced Interactive Mapping Setup for my Event?
Our Advanced Interactive Mapping feature includes full service from our team, meaning that we will handle all of the creating and editing of your maps. The process itself takes as little as 5-10 business days. To get started on your Advanced Interactive Mapping, we will just need to be provided with the following information:
An unlabelled map in PNG format (it should not include booth numbers, room names, or walls and should be separated by building if applicable).
A list of all relevant locations and booths that will need to be added (we recommend that you update the Location and Booth fields for all of your sessions and Company profiles before we get started so that we don't miss any items on your map).
A list of potential walkways that will be blocked or inaccessible (this will help us to make sure we do not suggest them in any directions that are offered within the app).
A list of keywords that you would like to incorporate into the search functionality of the app.
We recommend sending us a PNG including labels that can be used as a point of reference while we create the various points of interest on your map.
Can I have multiple venues available from my Advanced Interactive Map?
Your Advanced Interactive Map will only support a single venue, however, multiple buildings can be included as a part of the venue that you are displaying within the map. Additionally, if required, various venues can be displayed by creating separate Advanced Interactive Maps for each relevant one.
Can I Make Edits After the Map Has Been Setup?
While creating locations and editing the map itself is something that our Support team will need to assist you with, you will have control over which locations your sessions and companies will point to. You can adjust the locations that your companies and session point to by clicking directly into the relevant item within your library and adjusting the "Location" drop down.
If the location that you are looking to point to is not available it may be because the "Map" drop down also needs to be adjusted to the specific map where the location exists, or because the location has not yet been created by a member of our team. To have additional locations made available please reach out to our Support team so that the Advanced Interactive Map can be adjusted accordingly.