We've made some recent changes to the design of the Event Space that aims to offer the best navigation experience to the attendees who are joining your virtual event.
Among the changes to the Event Space, you will notice some new icons (as seen in the example below) located at the top of the page.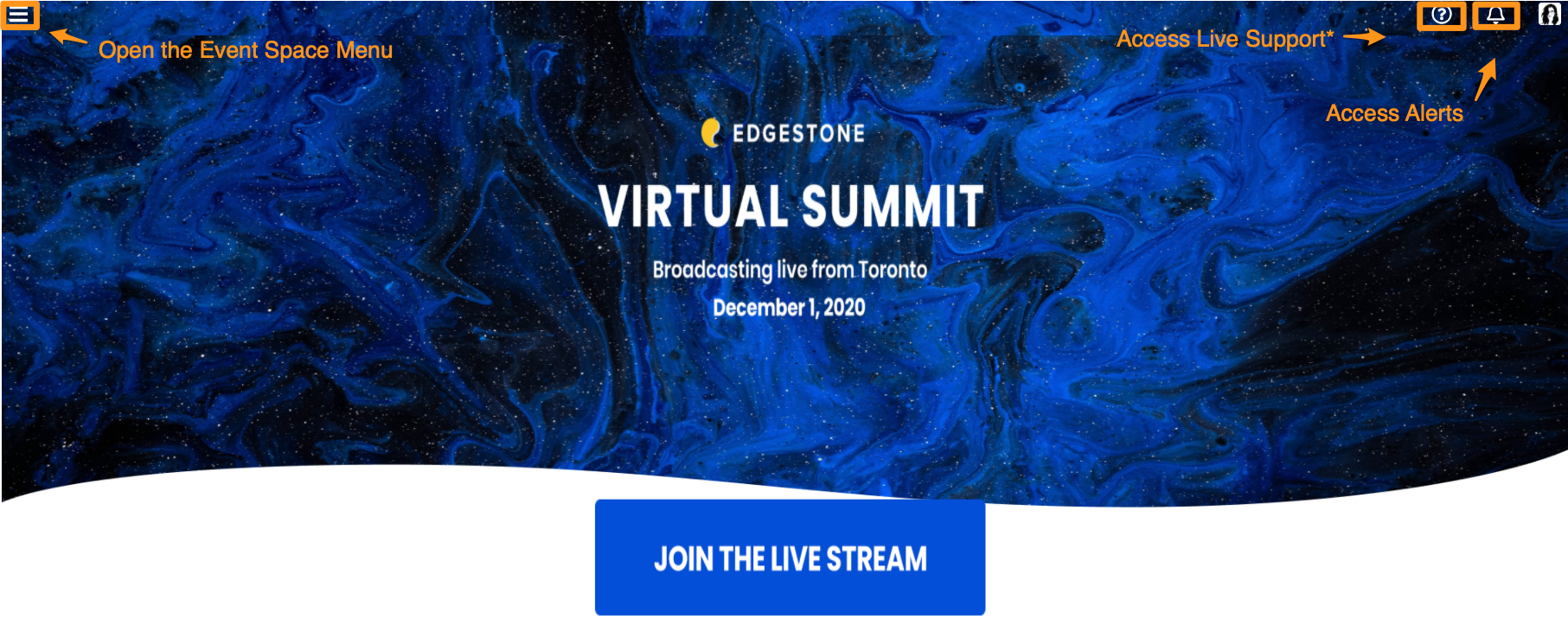 Menu
The first, located to the top lefthand side of the page will act in opening the Event Space menu to give attendees access to all of the sections and features of your event.
One change that you may notice moving forward, is that the Loading Image will no longer be displayed from the menu area. This change was made to help in maximizing the space offered to showcase your top sponsors through banner ads, and to display more of the Event Space sections available to the attendee.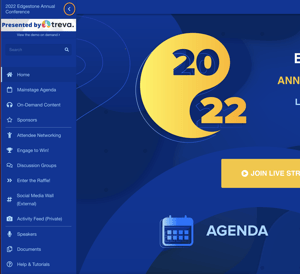 When you open your left hand menu, you will have the option to collapse it or leave it open as a central navigation point and easy access to the left hand menu.
The menu will adjust the size of the event space so that it is not covering any content and allow you to view the menu as well as the content on the screen.
Announcements
Another item that you may notice is missing, is the 'Event Feed' option that was previously made available from the top of the Event Space. This option has been moved to the top righthand side of the page and is now represented by a bell icon to better represent how this feature is used during the event.

Attendees can select this icon to see the most recent announcements and messages that they have received. A View All option will also be available to direct them to the complete list of announcements and/or messages that they have received during the event.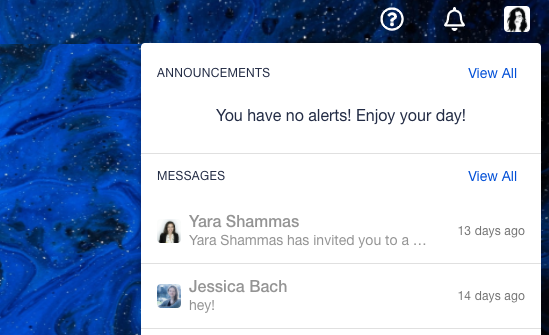 Live Support
If you have opted to use our Video Production services, Live Support will also be available during your event. In the past, this option was offered to attendees from the top right of the Event Space - we have updated the placement to make it easier to spot and access for your attendees to get in touch when they have questions or issues during the event.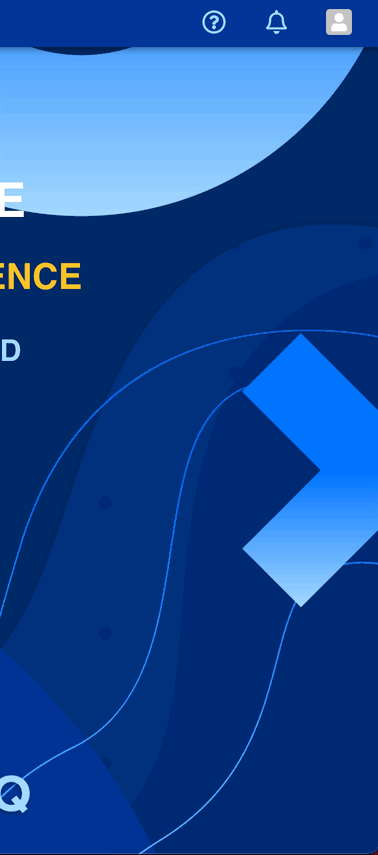 Attendee Profile & Dashboard
In the past, the righthand side of the Event Space was reserved for the Attendee Dashboard - a pop-out menu that would provide access to update profile information, set preferences, favourite items, and messaging. This area of the Event Space has been updated to offer the same great functionality and access to your attendees, while taking up less real estate of the Event Space itself.
Selecting the profile image at the top righthand side will now product a menu where attendees can choose which page they would like to navigate to without having to navigate away from the page they are on.