Visual enhancements to our survey libraries making it easier to see all the options available to event planners.
✅Release Date: September 13th, 2021
---
We've updated the look of our Surveys to better align them with our other libraries in the Experience Manager.
Why Are You Updating Surveys?
This update is mostly visual and introduces easier ways to manage all the surveys you have entered. This will improve how quickly you can make bulk surveys available to attendees.
Where Can I See These Updates?
You can see these updates by clicking on your Surveys library on the left hand side of the Experience Manager.
🆕 Update Highlights
---
New and Improved Look
Our new survey library makes it a lot easier to quickly see what sessions your surveys are attached to and if they're currently active. While the overall look and feel is very similar, we have moved around some options to the main page to make it easier to download and decide if surveys are visible to your attendees.

🆕 Download All Results
You can now download all your survey results right from the main surveys page to easily download all feedback results. You still have the option to download it as PDF, Excel, and Individual responses.
If you're looking for results for specific questions, you can still click on the survey and download the individual survey results.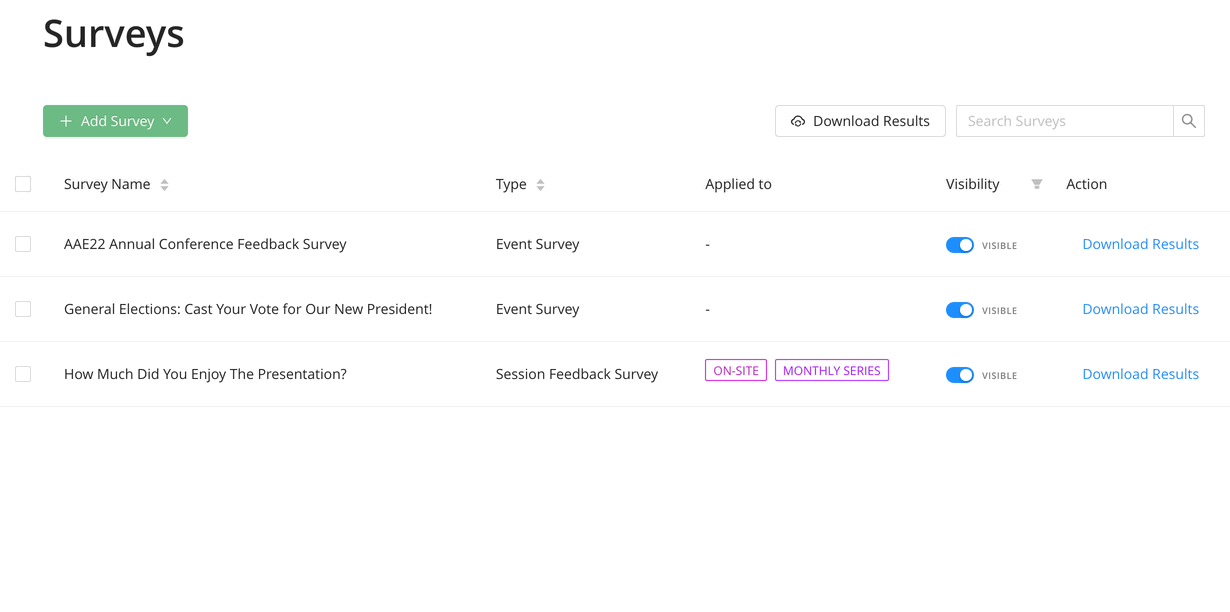 🆕 Control visibility easily with toggles
Deciding when surveys are available to be completed has never been easier. You can pre-create all of your surveys and then decide when you want them to be visible to attendees. Once you have hidden a survey, it will change to a grey colour to better indicate a change in visible - when changed back to visible, it will be revert back to black text.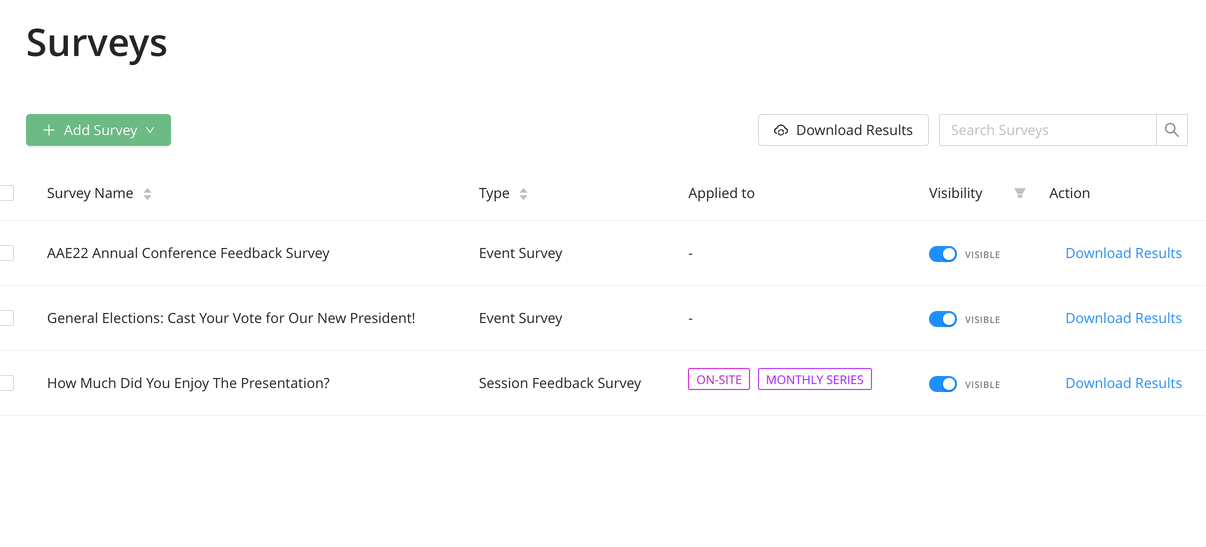 🆕 Multi-select Option
You can now select more than one survey at a time to better manage the visibility or delete ones that you have accidentally added. Selecting the checkboxes located on the left hand side will allow you to select them and provide you with more options on the bottom of the Experience Manager.