Visual update to our current sections library. Making it easier to add sections and giving more visibility to
On our quest to improve our current features, we have addressed our Sections in the Experience Manager.
Why Are Your Updating Sections?
Sections is a powerful tool that can be used very strategically to create custom navigation experiences for different people depending on their groups or tracks of a session. There was room for us to improve the visibility of sections and simplify how you set up those settings.
Where Can I See The Changes?
This update is strictly focused on the Experience Manager and won't impact the current sections you've already added or how they're organized in your Event Space.
You can see the changes by going to Event App > Sections on the left hand menu.


🆕Update Highlights:
---
Simplified Section List
You can see the changes by going to Event App > Sections on the left hand menu.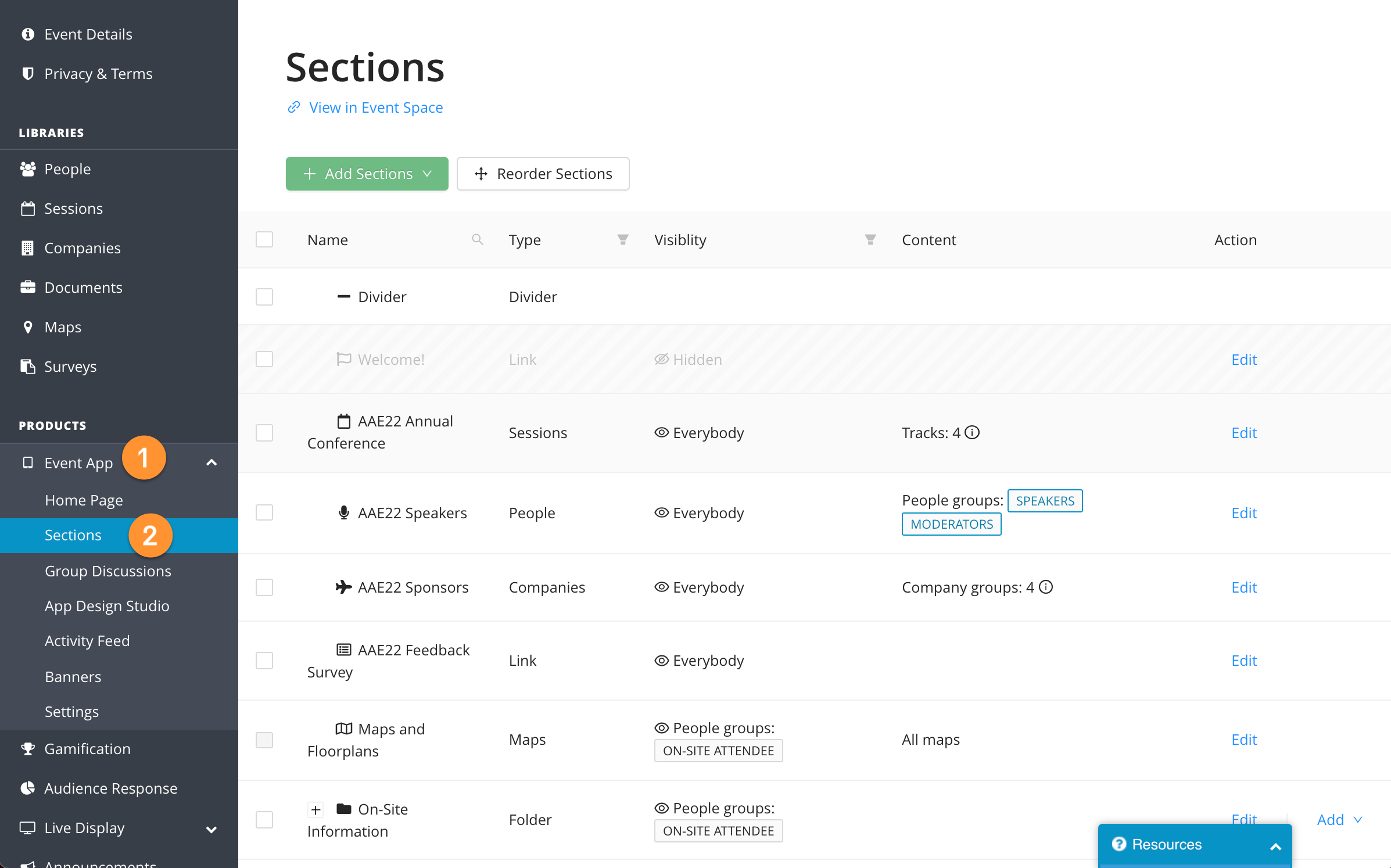 We have removed the visibility and content fields to their own columns to make it very easy to see who and what content is being made available to groups. The action column now better explains how you can edit the individual sections. You can change any of the section settings by clicking edit to open up the window to make your changes.
Reorder sessions has remained the same.
🆕Add Folder Items
When adding links or pages to your folder sections, you can now start adding the sections right from the original page. You no longer need to click into the section to start adding different folder items and can start it by clicking Add.



Add Sections Displays All Options Without Scroll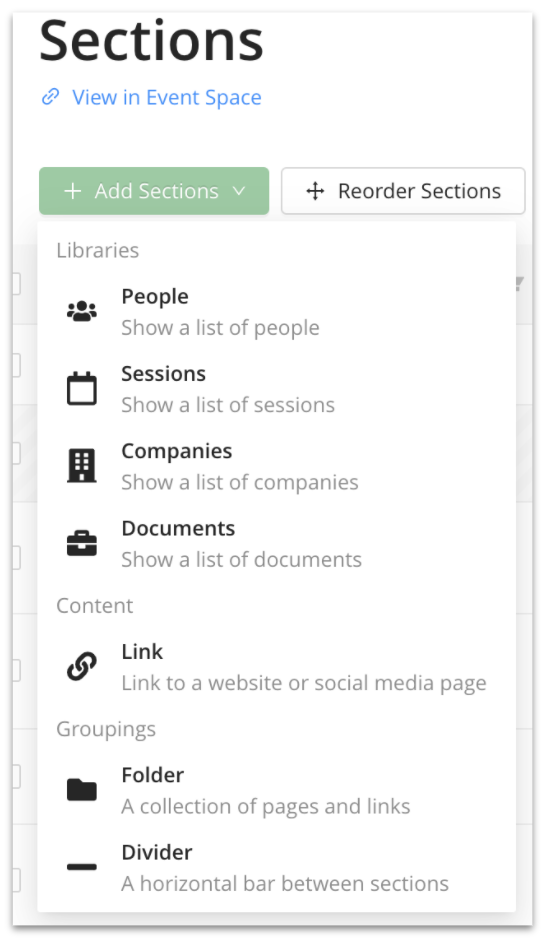 Consistent feedback we received was event planners not knowing they had additional options like dividers and folders.
We've made all sections available when you add them so you know all the options you have available to you!
We've also changed the font to be darker to make each option easier to read from the list.
🆕Added filter options to find the exact section you need by name, type, visibility
Finding the exact session you're looking for could not be easier. You can now filter by section Name, Type, and Visibility to easily locate the section you're trying to edit. To go back to the full list, you can easily click on the filter and click "Reset".